On Oct. 12, 2017, the venture capital (VC) world was introduced to The Helm, a company and new VC community that offers seed-round funding to female business founders. The Helm, founded by Lindsey Taylor Wood, Erin Shipley and Emily Verellen Strom, takes a radical new approach to change the pipeline of capital available to women founders. By giving investors bespoke opportunities to see how their money is put to work, The Helm's community aims to attract a new type of investor — men and women familiar with giving through philanthropic pursuits — and show them how real impact is achievable by supporting female founders who are changing industries.
The Helm will invest in high-growth tech startups that have female founders and will back eight to 12 seed-stage deals per year with an average investment size of $200,000. Wood and Shipley talked with me recently about The Helm, how they will measure success, and what their venture means for the VC world in general. Here's what they had to say.
———————————–
Sharon Florentine: What was the impetus for starting The Helm? How is it different than other VC firms?
Lindsey Taylor Wood: I was frustrated and impatient. I wasn't seeing the kind of progress you would expect given the colossal amount of philanthropic capital being directed toward girls and women, and I wanted to understand why we were at a standstill. Setting out to answer that question led to two key insights: One, that philanthropy is almost always the only way by which we invest in equality and, two, that it shouldn't be.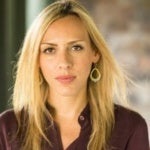 My instinct was that if we could allocate even a tiny portion of the philanthropic capital already earmarked for girls and women and direct it towards female entrepreneurs, we would not only see the kinds of companies, cultures, and products that work for all of us, but eventually, the kinds of political, social, and cultural outcomes we are seeking as well. To do that required reimagining the experience of investing and moving it towards something that more closely reflected the types of communities and content people were accustomed to with philanthropy in order to get them to the table.
And that's what we've done — created a model that allows us to confront two pervasive problems — the lack of women driving significant capital in the area of investment and the extreme lack of access to capital for female founders — by rethinking the way people invest in female entrepreneurs.
Erin Shipley: We set out to create a structure that would really take the things that work incredibly well in both philanthropy and traditional venture investment, and combine them in a way that actually serves both women as investors and women as founders.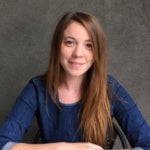 The Helm isn't just a venture fund; the fund is part of a broader platform, and as such there are a number of unique characteristics. First and foremost, The Helm's fund is fully managed rather than acting as an angel syndicate, and it invests exclusively in female-led innovations. To us, that means high-growth technology companies with a female CEO. Instead of a traditional LP structure, we designed the fund to meet the needs of individuals rather than institutions. Each of our LPs is a member of The Helm's community, which offers a robust platform focused on education, experiences, content and product all rooted in the companies and technologies where women are at the forefront. And our fund and community work synergistically, with our members looking to leverage their networks and experiences to support the portfolio of companies we invest in.
What has the response been from women founders, investors, partners and the industry in general?
Wood and Shipley: That is a big question, and one that doesn't have a singular answer. In general, the response has been better than we ever could have hoped for. We had a few investors who bought into the vision early, including Ruth Ann Harnisch and Joe Gebbia, and what we've found is that our community of members is incredibly diverse.
Our youngest is 23 [years old], our oldest is in their 70s; it's 25 percent male and over 30 percent people of color representing leaders across media, technology and philanthropy. Both men and women in the investor community more broadly have been incredibly supportive and collaborative, and so much of the company's DNA is because of our incredible network of female founders sharing their experiences and enthusiasm. That said, a lot of what we are doing is unconventional, and the problems we are trying to solve as they relate to the relationship between women, money and power are deeply rooted. As young women building this company, we have definitely experienced a lot of the same issues we're looking to change.
How do you believe The Helm can impact the lack of diversity in tech and in VC?
Shipley: One of the things we feel most strongly about from a fund perspective is that we don't operate in isolation. Addressing the lack of diversity that exists in today's startup landscape, from an access-to-capital perspective, will take the collective action not just of new funds like ours, but of traditional venture, as well. We are very focused on creating strong data points around the financial opportunity of investing in women as founders at the early stage across a diverse set of industries. If we want to shift behaviors rooted in pattern matching, we have to diversify the archetype of what a founder can and should look like.
Wood: Investing in female founders should not only equate to investing in women and non-binary femme entrepreneurs that are racially, ethnically, socioeconomically, and geographically diverse (among other things), but also investing in diverse ideas. That means funding women in robotics, AI, healthcare — places where we could desperately use different viewpoints, backgrounds and life experiences. And the same goes for investors. This company was born of the idea that in order to get different outcomes, we need different people at the decision-making table.
What will success look like for you at The Helm? What are your goals?
Wood: When we've built a global network of wealth-holders investing in the best entrepreneurs. Not the best female entrepreneurs, but the best entrepreneurs.
Shipley: Beyond just the impact that The Helm can drive, we are really focused on moving the conversation forward on an industry level. I think we can see the current percentage — only 2.5 percent — of venture capital going to female entrepreneurs increase tenfold in the coming years.
Any final thoughts?
Wood: Internalized sexism is real, and the relationship between women, money and power is complicated. In order to create sustainable and systemic change and equal opportunity, we need women — and in this context, women with wealth — to join this movement and invest in other women. Not just give to them, but invest in them. When that starts happening, we'll being to see progress accelerated.