For IT leaders engrossed in the latest implementation or training, self-reflection can sometimes seem like a luxury. Quiet introspection, however, is the impetus behind any dynamic action and is one of the key elements of effective leadership. In this year-end edition of Quick Takes, four IT leaders reflect on the most impactful lesson they learned in 2017.
John W. McGuthry, vice president for Information Technology Division and CIO, California State Polytechnic University, Pomona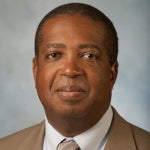 The lesson I learned this year is to fire myself and hire a new me every three to five years.
Many of the assumptions that were derived about our environments constantly transform and thus our environments must also constantly evolve. However, sometimes we become emotionally tied to our past decisions and are unable to change.
By firing myself, I am able to separate myself from my past initiatives and assumptions. The newly hired me is permitted to challenge all of my past assumptions and make new decisions without the emotional connections to the past. Without the new me, my current position may lose its excitement and appeal. This realization occurred to me through a conversation with one of my long-time friends.
This friend called me a few months ago and told me that they wanted to pursue a new opportunity. My friend has been in their current position for just over four years. My friend has been very successful in implementing several key initiatives that have significantly changed the organization. We discussed the new opportunity thoroughly. However, I noticed my friend referred to their current position as a job and the new position as an opportunity. So, in order to be fair in our discussion, I suggested that we label both positions as opportunities.
After discussing all the differences between the two opportunities, my friend finally confessed and told me that the current position is not exciting and has lost its appeal. After a few minutes of uncomfortable silence, my friend knew exactly what I was going to say. Rather than saying it, … we shifted the conversation and created a list of what was exciting about the current opportunity almost four years ago.
Meeting key stake holders and understanding where the organization could improve
Meeting customers and listening to their feedback
Identifying and correcting outdated practices
Selling changes and opportunities
Motivating the team to change
Then we discussed how much of that is done in the current opportunity. After very long discussion, we determined that my friend unintentionally turned their current opportunity into a job. My friend had made the assumption that all of the initiatives that could be completed had been completed and that there were no new worthwhile initiatives left in that organization. My friend could not see beyond their past assumptions.
We built the following plan to reignite the current opportunity:
Say good bye to yourself … it has been great working with you.
Hire a "new self" that is not tied to the past four years.
Let the "new self" be free in the organization to pursue new assumptions and opportunities.
Sreelakshmi Kolli, vice president, IT, Align Technology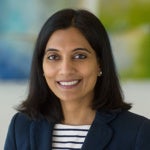 The biggest IT lesson we learned this year was to challenge the status quo, as we continue to grow and innovate at a quick pace. Due to Align Technology's rapid growth, we needed to be nimble and adaptable to capitalize on evolving customer needs, shifting market forces and business models.
For IT, this translates to agility, speed and execution at the global and regional level. We could not be hesitant to try new ideas, new technologies or new ways to prototype and iterate quickly as we learn more. IT can often be viewed as just the foundational structure of a company, but IT more than ever, is leading the way in which we leverage new technologies to scale the business — and quickly.
Evolving our IT organizational structure, while balancing investments in global technology platforms and execution processes that provide the flexibility needed for local control and business intimacy within our geographical regions, was key to driving change. We focused on scaling expertise by bringing in talent with the right skill sets while also harmonizing the experience and insight they bring with the existing team's experience and business acumen.
The teams needed to instill a mindset toward learning from new and evolving practices and not solely on existing practices to support the new way of doing things. To make a leap to the next level of growth, one needs more than a few incremental changes. Making foundational changes to support consumer and customer engagement and transform enterprise processes, while executing various challenges with constraints, leaves us little choice but to approach programs in a new way to influence and showcase the ability of technology to simplify and scale.
Vennard Wright, CIO, Washington Suburban Sanitary Commission (WSSC)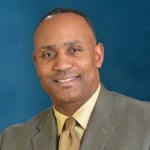 One of the most critical things I learned this year was that I don't have the luxury of not remaining current in my firsthand knowledge of technology trends.
My IT career has afforded me the opportunity to work in many different areas, ranging from application development to systems administration. However, as my career progressed, I gradually transitioned away from being hands-on technical to instead delegating those duties to someone else.
As a result, in previous senior IT leadership roles, I deliberately assigned the responsibility for staying abreast of new technologies and operations to a chief technology officer, enterprise architect or some other member of my management team and opted to focus on longer-term outcomes instead.
I chose this approach because of the constant battle between tactical and strategic priorities that we must fight as IT leaders, which becomes even more daunting as tectonic shifts in the technology landscape are introduced into planning.
However, I've learned through experience that keeping the two separate is no longer an option. Instead, I take active steps to become intimately aware of advancements in new technologies, such as augmented reality, artificial intelligence and robotic process automation, so that I can make plans to evaluate and/or incorporate them into our strategic roadmap as they make sense.
This approach is certainly more demanding and time consuming, but it has allowed me to take full ownership of our future direction and to argue the pros and cons of various approaches during meetings with potential vendor partners or with my management team.
I've come to terms with this reality only in the past year, which means I must be a lot more deliberate about the number of projects I commit to, which also helps our industry partners to focus their technology offerings as they seek to do business with us. In addition, it helps me choose which areas I must seek deeper education in, both for myself and for my team.
In the long run, I feel we'll become a much more mature organization as a result.
John Lutz, vice chancellor for information technology, Vanderbilt University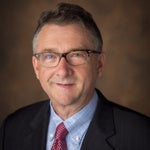 Reflecting on this year, I'm struck by how much we've taken our focus outside of IT. The greatest returns on our time have come from getting around to the other side of the table and focusing on the business problem our customers are trying to solve.
For example, we're closing in on the finish line for a migration of our legacy HR and financial systems to the cloud. While there is plenty to do to get the technology right, collaborating with other executives to stay focused on the business processes and change management is the real key. If we had started with the specifics of the technology, our work would have been much harder and the business — the university— wouldn't be able to reach its fullest potential.