Seeking to strengthen consumer loyalty, 7-Eleven has launched a chatbot and a new rewards app, and is experimenting with other emerging technologies such as drones, biometrics and peer-to-peer payments. If the initiatives work as intended, they will help the chain redefine convenience for the 55 million consumers who visit any of the chain's 63,000 stores worldwide daily, says 7-Eleven Chief Digital Officer and CIO Gurmeet Singh.
"We have the opportunity to redefine convenience through digital by building experiences for the future in the store and outside the store," Singh, who joined 7-Eleven from Capital One last year, tells CIO.com. "We have the opportunity to delight customers."
But not without some serious attention to making an already seamless user experience — the average customer transaction is two minutes — even more frictionless. 7-Eleven mastered the fine art of retail convenience, enabling consumers to zip in and out to buy coffee and cigarettes, lotto tickets, gas cans and other sundry items. It was the first convenience store chain open 24-7 and the first to sell coffee in to-go cups and fountain soda via self-service. Roughly 50 percent of the U.S. population lives within one mile of a 7-Eleven, which processes 20 billion transactions a year.
Yet the disruptor is facing digital disruption, which takes many forms. Amazon.com's shrinking delivery windows and on-demand services have heightened consumers' expectations. The prospect of drone deliveries, from Amazon.com and others, promises to further shake up retail. For many of today's millennial and Generation Z consumers, convenience must become even more convenient, requiring brands to up their game with new digital services delivered to any consumer on any computing device — and with the proper context.
Digitalizing convenience for connected consumers
"Consumers are 24-7 connected," says Singh. "They're time-starved and their expectations for the brands are increasing because of the technology." To satisfy those consumer preferences, Singh is pushing his team to introduce new services. The first, released in November, is a chatbot on Facebook Messenger. Customers can text the 7-Eleven bot, which answers questions or facilitates transactions by mimicking human speech, to sign up for the 7Rewards customer loyalty platform, find a store location and learn about discounts.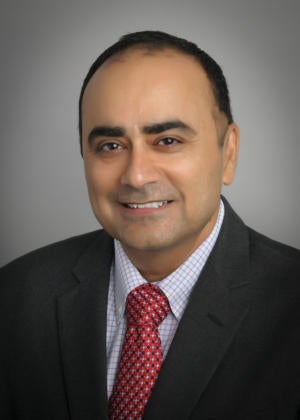 The 7-Eleven bot is powered by startup Conversable, which provides similar so-called "conversational commerce" services for TGI Fridays, Whole Foods and Shake Shack. But Singh says 7-Eleven's implementation is unique because it digitalizes the company's loyalty platform within the chatbot. When customers sign up, they immediately receive a digital card in Messenger and can scan to start earning points, check status and collect coupons.
7-Eleven in November also redesigned and expanded its 7Rewards loyalty program, which initially offered customers a free coffee, soda or Slurpee after their sixth cup purchase. 7Rewards members, which have grown to more than 9 million, may now earn and redeem points for purchases of up to 80 percent of the products in a store, and receive digital coupons. Customers scan an applicable item and digital coupons will be immediately applied through the 7Rewards app. 7-Eleven is also using machine learning technologies to improve the rewards system with each transaction, delivering more personalized coupons and other offers to consumers, part of the surprise and delight factor Singh says he's looking to cultivate.
The chatbot and loyalty rewards revamp mark the latest of several services intended to make the customer experience more frictionless. Over the past few years, the company has delivered Slurpees, sandwiches and other goods via drones; partnered with Amazon.com to install Amazon Lockers in its store for package pickup; and collaborated with DoorDash and Postmates for on-demand delivery services. It also struck a deal with PayNearMe to help cash users pay their bills within a 7-Eleven store.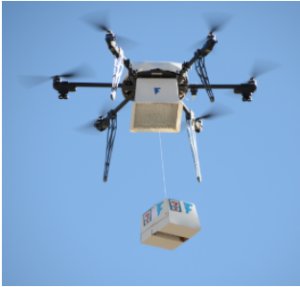 Pay by cash, card or… palm vein?
The 7-Eleven chatbot is just the first of several digital innovations designed to make the consumer experience more convenient, Singh says. For example, 7-Eleven is experimenting with biometrics that allow customers to pay for goods simply by authenticating them through the vein patterns of their palms. A user could, for example, simply place their palm on a digital scanner to complete a transaction in seconds.
Singh also sees a bright future in expanding 7-Eleven's digital currency solutions to allow peer-to-peer payments. A parent, for example, could use such a service to send money to his or her child in college — anywhere around the world. "There are tons of opportunities there," Singh says. "We have the capability to put cash in digital currency in stores."
Weaving such services together into a rich experience is considered a digital transformation. But Singh says 7-Eleven's numerous initiatives represent a "full-stack business transformation" covering everything from infrastructure to consumer-facing technologies. To that end, the company is embracing DevOps and design thinking processes, and it is testing Amazon Web Services and Microsoft Azure while investing in microservices architecture and containerization to accelerate software delivery. Such foundational and customer-facing technologies require fresh talent. Singh says he is "always" hiring new product managers, data scientists, engineers, software developers and UX designers capable of testing and learning in an agile fashion.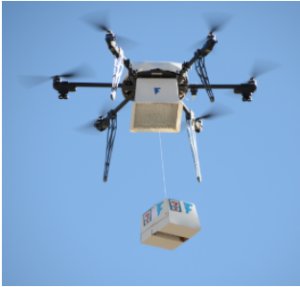 "The idea for us is not to do technology for the sake of technology, but solve the customer problem, whether it's expressed or unexpressed," Singh says. "We believe full-stack transformation is the way to go and cloud technologies give us the capability to move faster for our customers and improve efficiency in our stores."
Ultimately, the goal is to give consumers the choice of how to shop at 7-Eleven. "We want to make every interaction valuable and delightful and let them choose how they want to interact," Singh says. And he promised "more to come as we keep defining experiences for our customers."
Related digital transformation articles: