Frank Modruson was a partner at Accenture for 16 years when he became CIO of Accenture for another 11 years. Since then, he has served on several corporate boards for publically traded or private companies, including First Midwest Bancorp, Forsythe Technology, LANDAUER, and Zebra Technologies.
My readership tends to be hungry for stories about CIOs on corporate boards — and Frank and I go way back — so I asked him to talk about his experience.
—————————————————–
What was your introduction to board experience?
Back when I was at Accenture, I was interested in getting into board work. When Accenture formed a joint venture with GE Aviation, they put together a board. I told the executives who were involved in the joint venture that I was interested in board service. One thing led to another, and I was appointed to the board where I served from 2013 to 2015. The company was Taleris, which provided predictive analytics technology to airlines and cargo carriers. During my second year on the Taleris board, I retired from Accenture and changed my resume from a CIO resume to a board resume.
How does a board resume differ from a CIO resume?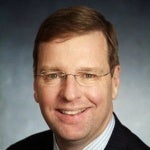 A board resume de-emphasizes IT depth and focuses more on broader leadership experience and financial knowledge. For the most part, boards appoint CEOs and CFOs. CEOs like to lean on other CEOs, and they want the financial knowledge of CFOs. They are not looking for "IT skills" or knowledge of how to run a specific function. They are looking for general knowledge and a particular way of thinking. Even if a CEO wanted, for example, a cyber expert on the board, how frequently would they really have that need? CEOs in need of cyber security expertise tend to hire a consultant for their company, not take up a board seat with that one skill.
To convert a CIO resume to a board resume, emphasize broad technology-led business transformations, activities around revamping the cost structures of the company, or introducing new technology-enabled products into the market.
How did you learn about your board opportunities?
Executive search has been the entrée to almost all of my board appointments. Typically, someone in my networks, who knew I was interested in board work, would refer me to a search firm. The boards would never tell the search firm, "Find us a CIO from this kind of company." They were more interested in someone who could bring them broad knowledge on technology trends or how markets are shaping.
What is the interview experience like?
Typically, there are several levels of interviews. The first is with the recruiter, where it's really important to make a good first impression. If you don't come across well to them, they won't put you forward. Then, you'll talk to the CEO, who wants to meet you early in the process to assess chemistry.
After that, the process is different, depending on the board. You talk to a number of directors, all of them in person — sometimes one on one, sometimes it's a big group interview. By the time you talk to the whole board, everyone assumes you have the right expertise; the assessment is now about how you communicate and fit in the boardroom. The whole process takes a while — several months from beginning to end.
What is your advice on preparing for and managing the interview?
Read the 10K, read the quarterly filings, and know as much as you can about the company and the industry going in. Keep in mind that when you interview for a CIO position, the conversation is focused on "We are here and we want to be there; how will you help us?" The board interview is different; it is about how you collaborate and work together with other executives. Boards typically want people who will speak up, but sharp elbows get old fast.
What have you learned by interviewing new members to join you on a board?
When you are selecting a new board member, you are not looking for an individual performer, but someone who will work well with the members you already have. Board work is collaborative — with the other board members and with the company's management team. You don't go off and do your functional job the way you do when you're a CIO. Management runs the company, and the board provides oversight and represents shareholders' interests. That is a very different way of thinking, and we are looking for executives who can make the shift.
What new skills have you developed to be an effective board member?
When you're in management, you direct people. When you are on a board, you ask questions. That was a new skill for me. You have to think about what the right questions are and what questions to ask first, second, and third.
Management will come in and present something to the board. They come in with months of work they've completed, and as a board member, you need to think about what intelligent questions you can ask to test their thinking and give them a different perspective. What strategy did you take off the table to pursue this direction? Is this the right product to launch into this new market at this time and why? Have you thoroughly assessed your competitive landscape, and what did we learn? You ask these broad questions to help management take a step back and avoid making a mistake. One member of a board I am on doesn't ask a lot of questions, but he is very good at asking the one question that gets right to the heart of the matter.
What advice do you have for CIOs who would like to pursue board work?
When you have a new CIO job, it should be all about the job until you've pointed the ship in the right direction. Every board appointment, including pre-work, can be five days of commitment a quarter, which is non-negotiable and time away from your primary job. For that reason, a number of companies do not allow executives to serve on boards. Regardless of your company's policy, decide whether a board role might make more sense once you've retired from your CIO role, when you'll have a new perspective on business transformation and have more time to commit to the role.
About Frank Modruson
Frank Modruson was with Accenture for nearly 30 years, the last 11 as CIO. Since then, he has become an active member of many boards. Presently, he is a member of the Board of Directors for First Midwest Bancorp, Zebra Technologies, Lyric Opera of Chicago, and the Glen Ellyn Volunteer Fire Company, and he consults under Modruson & Associates, LLC. Modruson received a bachelor's degree in computer science from Dickinson College and a master's degree in computer science from Pennsylvania State University.