When Chandra Dhandapani joined CBRE Group as chief digital and technology officer in July 2016, she didn't just start a new job: she entered something of a parallel universe.
She had climbed the ladder during her 18-year-career at Capital One, one of the most technologically progressive companies in financial services. In fact, many of her friends and family were surprised to learn Dhandapani was considering leaving for CBRE, a $13 billion corporate real estate company with global reach.
But where many saw a challenge, Dhandapani was intrigued by the opportunity to test her skills in an industry that was "relatively untouched by technology."
"It fascinated me," Dhandapani told CIO.com recently. "I thought this could be a neat opportunity to come in on the ground floor of the transformation that is starting to happen in the industry."
Despite heavily outsourcing IT for years, CBRE had cultivated a solid track record in technology. It was the first in the industry to unveil an iPhone app, and was acclaimed for its market analytics. It also pioneered several client-facing tools, including software for managing key performance indicators at properties. But the sector is experiencing an even more radical transformation.
New technology for a new era
Real estate titans, including JLL and Cushman & Wakefield, are exploring and adopting analytics, virtual reality and other emerging technologies, and acquiring or investing in startups. They hope such tools will help them cultivate better customer experiences.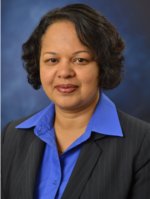 To that end, Dhandapani has significantly modernized CBRE's technology profile. She in-sourced several technology functions; reorganized the IT department to more closely align with the business strategy; orchestrated a shift to public cloud services and agile development; and started a massive overhaul of data management and analysis.
The path toward a more tech-driven culture was hardly straight and narrow. Dhandapani, most recently CIO and digital transformation leader for Capital One's financial services division, had to raise awareness about CBRE's existing IT capabilities and bolster technology operations for 75,000 employees.
Working in concert with CBRE's leadership team, Dhandapani launched Vantage, a marketing campaign featuring video clips and FAQs detailing the technologies. "That set into motion people starting to talk more about technology," Dhandapani said. Vantage led to a 60 percent increase in the usage of the featured tools, she said.
But attracting talent remained one of Dhandapani's biggest concerns. Would she be able to lure a high-flying leadership team to drive the change she needed, including a crucial shift toward agile development?
Dhandapani quickly recruited Citigroup's head of consumer digital strategy to lead technology and digital for one of CBRE's biggest units, global workplace solutions. She also hired a new head of architecture and data from Capital One, and a product management lead from real estate startup Comstat.
"The story I felt compelled by—that this is an industry that's just starting to go through transformation—seems to resonate with lots of other people like me, who actually want to come in and help shape where the industry is going," she said.
The talent equation also figured heavily into her plan to shift from software development from waterfall to agile, a transition Dhandapani made in two divisions while at Capital One. In January 2017, CBRE acquired Floored, a provider of 3D graphics software for the real estate industry, adding 36 software engineers, 3-D modelers and designers to the fold.
This talent infusion helped Dhandapani migrate to agile development in six months, instituting cross-functional collaboration between IT and the business. Her team also spearheaded the move to Amazon Web Services (AWS) and Microsoft Azure public cloud services for a number of productivity tools, including Office 365.
Focus on clients and the future
With so many of her key internally-focused priorities handled in her first year, Dhandapani and the leadership team began looking outwardly. Working with the head of strategy, Dhandapani surveyed the company's strengths as well as the competitive horizon, searching for new opportunities to grow CBRE's brand and business.
"The big thing for me," Dhandapani said, "is, we are already number one in this industry—how do we make sure we continue to extend our lead over the next decade or more? The choices we make today on what we invest and what we go after are going to shape the success of this industry over many years."
One effort includes reshaping the very workplaces that CBRE manages. In 2013, it launched a new initiative, CBRE Workplace 360, in which the company converted more than 40 of its offices to be more collaborative and tech-driven. These spaces are modeled after some of the increasingly popular innovation labs taking hold in corporate America, such as Capital One's The Garage, which Dhandapani once oversaw.
Extending the Workplace 360 best practices to clients, the company recently launched CBRE 360, a service that helps investors and occupiers build new workplaces by uniting existing capabilities with new digital apps built by IT.
CBRE has also made strides in tapping a broader ecosystem; it was a founding investor in Fifth Wall Ventures, an industry-focused venture capital firm. CBRE's corporate development team, along with Dhandapani and business-line leaders, provide Fifth Wall insights into potential investments and emerging technologies in corporate real estate.
This relationship connects multiple dots for Dhandapani, as she helps guide CBRE to a more tech-driven future. "Through Fifth Wall, and because of who we are, we get to see a lot of startups, we get to hear about and participate in the ecosystem," Dhandapani said. "I think that's a tremendous advantage."
Dhandapani's biggest initiative for 2018 is creating standards around the troves of operational and business data has collected over several years. For example, CBRE has generated analytics on millions of work orders fulfilled at different facilities it manages. By studying that data, Dhandapani said, CBRE can better advise clients about specific buildings and operations. Historical data on clients' real estate purchases can also help it anticipate what kind of properties existing and prospective clients might be interested in.
"If you can bring a real-estate expert, a data analytics expert, a software engineer, and a local-market expert together, just to brainstorm on how best we can add value," Dhandapani said, "that, I think, is magic."