When Chad Couch joined Brightstar as CIO in 2014, the business was organized by region, with IT resources reporting directly to regional leaders and each regional IT department autonomous in terms of IT investment and management decisions.
Six months later, the $10 billion wireless services provider, appointed a new CEO, Jaymin Patel, who began reorienting the company and its go-to-market strategy around the customer.
"As a result of our rapid regional growth, which included multiple acquisitions, Brightstar had too many applications," says Couch. "But from the beginning, our new CEO was emphatic about his expectation in delivering value to customers through technology and innovation. This presented the perfect opportunity to reinvent IT. As a company — and as an IT organization — it became think 'customer first' in everything we do."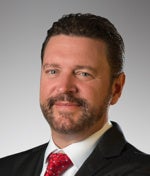 For Couch and his team, the "customer first" mindset all started with redefining the IT strategy and architecture to prioritize the customer experience across the portfolio of Brightstar services and not building one-off solutions.
"We developed a singular platform concept that integrated service lines across all regions," says Couch.
This singular platform architecture allows IT to deliver high-value services directly to Brightstar's customers, which include SummiT IT for supply chain, Halo IT for device protection, Renew IT for lease management of phones, and EchoIT for buy back and trade-in of used cellular devices.
"Our IT services are now a part of our brand," says Couch. "IT is embedded in the sales process and the customer experience. We offer the look and feel of unique solutions, but everything actually runs on one platform."
Redefining the IT architecture
How did a regionalized IT organization with duplicate applications and fragmented IT create an architecture and operating model that is so valuable to the company that it is a part of its product marketing literature? How has Brightstar become a company where, as Couch puts it, "IT has a seat around every major decision-making table in the business"?
For Couch, it all started with taking an "ABC" approach:
1. Abstract: The IT team knew that trying to consolidate and modernize every layer of the stack before delivering products would take too long, so they decided to abstract the platform layer from the rest of the stack and focus on it exclusively.
"We didn't have time to rationalize everything we inherited before starting to build new service lines, so we decided to lay down a platform layer across all of the legacy applications." says Couch. "We used micro services (take an order, enroll in a program, cancel my subscription) to plumb into the more than 30 different ERPs and multiple ecommerce systems."
2. Build: Once IT had enabled a single platform layer, they built — and continue to build — customer-facing services on top of it.
3. Consolidate: IT could not just forget about the distributed architecture that lay beneath the platform and services.
"We still have to consolidate all of our systems," says Couch, "but we are funding it as we go, while keeping our focus on delivering new services."
Selling a single global IT platform to business partners
While IT was delivering on their abstract, build, and consolidate strategy, they also had to convince the sales and product groups that the single global platform approach was the right way to go. When Couch first joined the company, the team had just launched a global platform for device protection, so he decided to leverage that one platform to show the regions how effective a global approach could be.
"The regions saw that the legacy approach of building a new service in every country, or for every customer, was taking too much time," says Couch. "The global platform would allow us to deploy innovations to every customer in every country in minutes. The regions evolved from 'give us your code base and we'll modify it for our customers and service lines' to 'we'll give you our requirements so you can incorporate them into the global platform.' They went from developing code to gathering requirements and giving them to IT. People got that concept and it stuck."
With the platform delivery underway, Couch and his team started working with marketing colleagues to reposition the perception of IT from being a business cost to a source of competitive advantage.
"We were building a great architecture, but we had to make it a selling point for customers," says Couch. Through continuous communication, "we've created a culture where the architecture means something to everyone in the company. From the CEO to the sales organization, architecture is a part of our lingo now."
As a part of the transformation to a global platform, Couch made the case that IT should move from its regionalized operating model to a centralized one. When he was hired, Couch was asked just to manage the IT product services groups, which would essentially make him the CTO. But when Couch talked about the platforms model and all of the integration the transformation would require, it was agreed he should manage traditional IT as well.
"Now the CEO has just one throat to choke; I am accountable for innovation and cost reduction," Couch says. "And we've moved from IT as order taker to IT as central to our business."
About Chad Couch
Chad Couch has been CIO with Brightstar for the last several years, where he has been leading the company's global IT efforts.