At MRE Consulting Ltd., a Houston-based professional services firm, IT staff had long focused on how to minimize revenue loss. Because MRE's value proposition is based on its intellectual property, the biggest threats were outages that could derail the work of the company's consultants.
"Prior to my arrival, some members of the team had taken it upon themselves to generate a tool that could help them proactively monitor some of the situations that would cause these outages so that we could get them fixed, minimizing the downtime," says CIO Ken Piddington. "[There] was never a thought that this could do anything more than just help us be better at what our core business was."
Upon his arrival at the firm, however, Piddington saw untapped potential in this internal solution. MRE provided technology services to a variety of small and medium-sized businesses, acting as IT staff and managing infrastructure. The IT staff consulted with key customers — implementing the tool, monitoring business impact and soliciting feedback. Piddington and his team were pleased to learn that the solution had shown promise and that MRE's customers were benefitting from increased capabilities and service levels.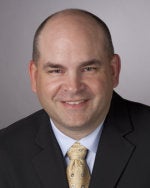 "So then it came to saying, 'I think we can take this to market,'" Piddington says. "That's where the big journey started at that point. It was a real culture shift to get us there because we're not a products company."
After the trial phase in late 2016, MRE refined and formalized the tool, launching it the following year under the name Audix Insights. The value proposition was simple and compelling: Audix Insights would incorporate asset intelligence, asset health details, business intelligence and predictive analytics to provide transparency into IT operations and simplify rapid decision making.
Audix Insights, based on a Microsoft technology stack, can be installed on a centralized server or, for laptop management use cases, across individual devices. The centralized server dials out to a customer's devices, collecting event log data and system configuration data at daily intervals. On the back end, the solution employs machine learning algorithms to help companies make decisions and reduce cost.
Piddington's tilt to the market is reflective of a much larger trend: The future of the CIO role is entrepreneurial. According to the Harvey Nash/KPMG CIO Survey 2017, 64 percent of global CIOs report that IT projects that make money are most appealing to their CEOs — as opposed to projects that merely cut existing costs.
Additionally, according to the Deloitte 2016-2017 CIO Survey, nearly half of CIOs (47 percent) consider "innovation and disruption" as core to their success. Yet only 15 percent consider their IT departments excellent in execution. The victories and struggles that would follow Audix Insights' launch reflect the innovative impulse that CIOs like Piddington possess, as well as the innate challenges of creating a startup within the IT department.
The challenging road getting product to market
Following the positive customer feedback from the trial period in 2016, the IT team was bullish on a product launch. One of Piddington's key partners within MRE had approved investment funds. Yet the CIO quickly recognized the massive gulf that separated their respected internal tool from success in a hypercompetitive external solutions market.
"What I learned was just because you can build something really cool doesn't mean it's really a product and that you're actually prepared to take it to market," Piddington explains.
Piddington had previously served as CIO at Global Partners, an energy supply company. He asked himself if he would buy Audix Insights if he still worked at Global, and after some quiet introspection he realized that he would have passed. He thought not only about the product, but about Audix Insights' strategic roadmap, competitive differentiation, and supporting customers at scale. In spite of the team's optimism, Piddington knew Audix Insights lacked a product strategy.
"The team thought it was ready," Piddington continues. "And I didn't, and I couldn't seem to get it through everyone's head that this [strategy] is what we were missing still. We had some pretty heated conversations. I don't think everybody walked out of the room happy with each other after that."
Piddington had been a head of product development at a software company earlier in his career. He reread a book on product management and used the concepts to whiteboard the key elements of a roadmap to the staff.
"It wasn't that the product wasn't good," Piddington explains. "But we just had to ask, 'How do we support it? What if we get 100 customers tomorrow? Now what? Where do we go from here? How do we understand the pricing models?' And once they could see it on the board, there was the a-ha moment and … shortly thereafter, probably a month or two after that, we had our first customer.'"
The discipline of CIO entrepreneurship
As the product matured and external interest increased, Piddington and his colleagues embraced a new discipline — that of the entrepreneurial IT shop. While maintaining extant services for MRE, Piddington and his team reinforced Audix Insights' technical details to IT colleagues while collecting data to justify continued investment to the CEO.
Customer success stories drove these narratives. A national restaurant chain, for example, used the platform to monitor its unreliable point of sale (POS) kiosks during dinner rush. Additionally, two large companies leveraged Audix Insights to monitor their respective IT environments — and the respective health of their assets — during a merger's consolidation phase.
Piddington acted as a subject matter expert during the sales process, accompanying MRE sales professionals and providing technical details to potential clients. By his own admission, Piddington is not a 'knock-on-the-door sales guy,' but as a CIO he found that his perspective was welcome when connecting with prospective customers.
"I'd immediately have more credibility or trust with the potential customer because I have been, and am in, the same shoes as that CIO or senior vice president of operations," Piddington says. "I know what they are going through. I know what a day in the life is like to them. I understand their pain points."
MRE's revenue model is based on billable time, and during these conversations, Piddington thought constantly about opportunity cost: If I go out and successfully pitch a product, he asked himself, will the resulting revenue create enough margin to cover any potential gap in billable revenue from our traditional core business?
"It took some internal marketing and demonstration through data in order to convince everyone that this was right — to get everyone to take that leap of faith," he says.
Moving beyond 'the firewall'
Piddington uses the phrase "the firewall" to describe a comfort zone within the IT department. The 'firewall' typifies traditional IT, which has historically acted as a "lights on" utility to help other departments sell. When MRE finessed its go-to-market strategy for Audix Insights, it took the rigorous but necessary steps to create new IP — an acronym that, according to Piddington, stands not only for "intellectual property" but the "innovation partnerships" that led to a new revenue stream.
IT departments that are within their own organizational "firewall" are not merely insulated — they are isolated. The exigencies of business change, Piddington contends, dictate that CIOs recognize how interconnected business ecosystems have become. Companies are redefining what value means to them across every part of their respective ecosystems, which include such elements as distribution channels, shareholders, governmental entities and regulatory agencies. By collaborating with executive management and sales, and by making trial runs with trusted clients, Piddington and his team sought to cement a series of "innovation partnerships." These internal and external partnerships paved the way for Audix Insights, creating more value across the entire MRE ecosystem.
To compete, then, is to collaborate. Piddington underscores the need for organizations to make their respective partners more innovative and, in turn, provide more value. When Netflix, for example, ushers out a new season of Orange Is The New Black, the company is using technology to lower the barrier to entry for creative people to connect with audiences at scale. There is collaboration at every step of that journey, from the creative inputs to the technical architecture. At MRE, this meant honing and refining a solid technology offering until it was ready to add value for a broader market.
"[You must] be able to start small and figure out where your gaps are, from what you do today to where you want to go," Piddington says. "[Ask] how you build that journey or that map to where you want to be, and have all the skills and experiences you need to deliver the things your organizations need to do, that you're maybe not capable of doing today."