What is digital leadership? Ask a different CIO; get a different answer. Digital leadership can mean anything from developing products, to modernizing the stack, to changing the culture.
When I asked Justin Mennen, CIO and chief digital officer (CDO) of CompuCom, what digital leadership means to him, he told me about CompuCom's new digital business unit, how he is elevating the digital experiences of his customers, and his P&L leadership role.
How do you define your role at CompuCom?
I function both as the CIO, leading our technology services organization, and as the CDO and leader of our CompuCom Digital business unit. We launched the new digital business in 2017 to help our customers drive innovation and digital transformation.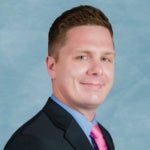 The Technology Services organization is responsible for delivering, maintaining and enhancing our internal technologies, which support CompuCom associates and our customers. That group is a key business partner for our business functions and is focused on the systems that run CompuCom.
In the CompuCom Digital business unit, we identify and deliver new opportunities for our customers through innovation, modern services and technology. This is a customer-focused, revenue-generating group.
Technology Services and CompuCom Digital are completely separate, although they do collaborate to develop and deliver new customer offerings.
How did you wind up in this dual role?
I joined CompuCom in September 2016 with the initial charter of modernizing and transforming the technology organization. At the time, CompuCom Digital did not exist. My team and I spent a lot of time talking to CompuCom's customers and showcasing our internal technology capabilities. Through those conversations, we had substantial success in driving a "digital first" mindset with our external customers and within CompuCom.
As an executive team, we stepped back and realized that we were helping customers with digital transformation in many ways, and it made sense to bring "digital" together in one focused organization with its own P&L. Our core business units, such as End-User Enablement, Service Experience Management and Cloud Technology Services, were each driving innovation with CompuCom customers, but we saw an opportunity to reach across all of our different businesses and pull all of that innovation together within one business that focuses on enhancing our services.
Based in part on Technology Services' leadership in driving the new digital workplace, both internally and with our customers, our CEO suggested I lead the new business unit.
How do Technology Services, CompuCom Digital, and the other CompuCom business units work together?
As CDO, my job is to bring technology R&D and product delivery together into one business — CompuCom Digital. CompuCom Digital works directly with customers and our business units to develop new digital products and services focused in areas such as innovation, automation, AI, big data, cloud and mobile.
Let's say the new product is a cloud solution for a customer. CompuCom Digital designs the product, builds it and works with our Cloud Technology Services business unit, which operates the platform for our customers to give them a seamless experience.
Technology Services supports and maintains all of CompuCom's technology solutions and underlying infrastructure. They also function as "Customer 0," where all new products are deployed first to CompuCom and then to our customers. Technology Services is the best showcase of our products.
In addition to developing new products, CompuCom Digital leads the presales and proposal process for digital solutions with our customers. Think of CompuCom Digital as the tip of the spear; we are out in front with our customers running innovation "Design Thinking" workshops and helping them transform with new digital solutions. We focus on work that is complementary to the strengths of our company as a leader in end user devices and the digital workplace.
For example, CompuCom Digital recently released the Self Healing Store, which monitors in-store technologies and automates performance and reliability, predicting and proactively healing. It is an automated service that keeps store technology up and running by monitoring device performance in real time, as well as detecting and resolving outages and failures.
What roles did you hire for CompuCom Digital?
I hired a vice president of strategy and client enablement and a vice president of innovation to help me lead the new business unit. Both were internal hires from different areas within the company and then we built out the team around them. Since I was broadening my role beyond technology services, I had to make sure I had leaders whom I could rely on and trust in that group to help drive operational excellence, modernization, and the delivery of key business capabilities.
What advice do you have for CIOs who seek to move into "digital P&L" leadership roles?
Identify the gaps across your business. Gaps are opportunities.
Reach beyond technology. In my own career, I had grown up through the technology ranks, but I worked hard to build a deep understanding of the business. In building the new digital business unit at CompuCom, I sought to rapidly understand our entire business. I worked with all of my counterparts and the other business unit leaders to learn what drove their businesses and how digital would benefit each business unit and our customers.
Stay close to financials and reporting. As a P&L leader, when you forecast numbers, you have to hit them.
Meet with customers often. As a CIO, I have always traveled to meet our global teams and our business partners. But as CDO, my team and I are out meeting with customers on a regular basis to understand how CompuCom can enhance our services by identifying customer needs and driving innovative discussions. Not a week goes by when I'm not meeting with a customer CIO, CTO or CDO. When you have both CIO and CDO roles, you need to balance technology operations, internal delivery, and customer opportunities for new business.
Adopt a startup mentality and see yourself as a revenue generator, not just an operator. Don't wait to be asked to lead. If you see an opportunity, jump on it, even if it is outside your comfort zone. Dive in and be confident that you will learn and grow. Unlock the new.
About Justin Mennen
Justin Mennen is chief digital officer (CDO) and CIO with CompuCom. As CDO, Mennen oversees the Technology Services organization and leads the CompuCom Digital business unit. He has nearly two decades of experience leveraging technology to create competitive business advantages and value, with extensive expertise leading digital technology transformation and international supply chain optimization. Before joining CompuCom, Mennen led technology organizations across several industries, most recently as the vice president of enterprise architecture & technology innovation for Estée Lauder Companies. Prior to that, he served as the regional CIO for Asia Pacific & Japan at Dell, based in Malaysia. Mennen holds a Bachelor of Science degree in business administration, with an emphasis in management information systems and strategic communications, from the University of Kansas.