The pandemic has proved to be a catalyst of sorts for digital transformation, forcing organizations of all sizes to rethink how they operate, what they offer their customers, and their commitment to the digital employee experience.
Before March 2020, many organizations were simply improving what they were doing, not transforming, says Jorge Lopez, vice president and distinguished analyst at Gartner.
"Before the pandemic … roughly 80% of our clients weren't necessarily pursuing transformation even if they called it that, because it implies major change and new markets and new revenue streams — even entirely new business models," Lopez says.
But in the past 18 months since remote work became the norm, organizations have accelerated efforts to become more digitally focused, in large part migrating to the cloud and deploying collaboration tools to maintain productivity and cohesiveness.
The speed of innovation necessary to navigate the pandemic has now become a major trend. "We're in a period of enormous stress … so it's become difficult to find a place to hide from the competition,'' Lopez says. "Transformation is becoming more and more what's required to respond to the new realities of the marketplace."
Many organizations are developing hybrid work models as employees start returning to the workplace. With this come new technology initiatives to help them stay competitive while retiring IT assets that are no longer relevant.
In some instances, investment and interest in certain technologies have cooled simply because the amount of change is so great that corporate cultures can't always absorb it, Lopez notes. "We're seeing tension between the promise of technology versus a company's ability to capitalize on it,'' he says.
Gartner recently released its list of emerging technologies, which includes nonfungible tokens (NFT), data fabric, generative AI, homomorphic encryption, and composable networks. CIOs aren't necessarily there yet, as many are still wrapping their heads around digitizing processes and deploying workloads in the cloud.
Here's a look at digital trends IT leaders say are hot, and ones that are going cold.
Hot: Autonomous operations
The next level of artificial intelligence is autonomous operations that bring processes together to power tasks such as qualifying for a bank loan in minutes and robots that dispense financial advice, for example, Lopez says.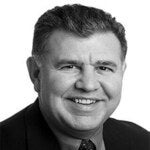 Robo advisors "deploy AI technologies in the service of simplifying and reducing the cost of providing investment advice and, eventually, execution of what an investor wants,'' Lopez says. "The financial services industry is realizing they can now reduce the amount of money you have to invest to get high-quality advice for retirement, pensions, and other goals and tasks without having to be independently wealthy."
Gartner forecasts that by 2024, $1.2 trillion will be under management by robo advisors, a 30% increase from 2020, he says.
Hot: Self-service experiences
The pandemic has also seen customers growing more comfortable with self-service and mobile and digital experiences in most industries. With that in mind, Wells Fargo is shifting its objectives: What used to have to be done in branches "doesn't hold true anymore,'' says Chintan Mehta, executive vice president and group CIO for digital technology and innovation.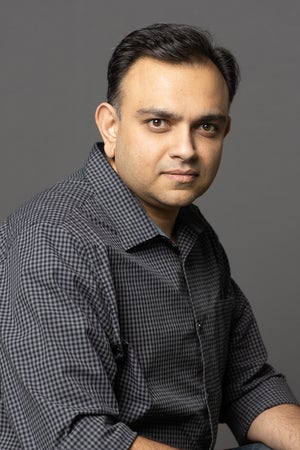 In Wells Fargo's advisory business, for example, IT is working to tailor and contextualize the digital version of having conversations about financial goals, he says.
"Our prioritization has changed … toward creating more self-service functionality" and bringing full-service banking experiences, including everything traditionally done in a branch, to a digital ecosystem, he says.
For example, opening a joint bank account requires signatures from multiple people, Mehta says. "To replicate that free-form interaction of opening an account like that requires a different way of thinking,'' he says. "The challenge is how to create those [interactions] in ways that are intuitive and will be used by the customer."
Hot: Autonomous drones
Another subset of autonomous operations is autonomous drones, which industry observers say are becoming more mainstream, due to their success.
For example, the US Air Force is using autonomous drones in squads to "pick out targets and take out foes along the way,'' according to Lopez. "This particular class of drones is able to make decisions much more rapidly than a human can — they can outperform humans."
With a waiver from the FAA during the pandemic, Novant Health used drones as a "distribution mechanism" for roundtrips of up to 30 miles over heavily populated areas to move PPE to communities with shortages, says Angela Yochem, executive vice president and chief transformation and digital officer at the healthcare organization.
The health system has 800 locations, "and we we're looking at a potential future in which we might need to be more precise in the distribution of PPE or any scarce resource," to areas that distribute supplies, she says.
"We decided the one way we could do on-demand, nearly instantaneous PPE was with drones,'' she says.
Hot: Predictive AI
More organizations are turning to AI and machine learning algorithms to gain a pulse on various facets of their industries, from sales forecasting to machine maintenance to health issues.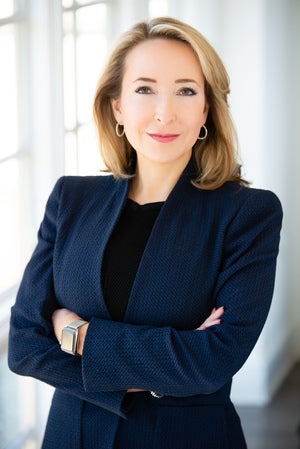 Novant Health, for example, is in the "stroke belt" in the southeastern part of the country and conducts a lot of emergency CT scans to see whether a patient has a brain bleed, and if so, whether it's operable, says Yochem.
Scans can take several minutes to complete — and every minute counts when a person is having a stroke, she says. With help from a third-party provider, Novant Health is streaming CT scan data into the cloud using an AI algorithm that is applied to the image data even before the scan is complete, Yochem says. That enables doctors to predict whether they can perform occlusion surgery in as little as 14 minutes, she says.
Novant has also built simulated analysis capabilities to predict other major health events before they happen. "When we discharge patients from our hospitals we can predict with a high degree of accuracy the likelihood of a heart health event like a heart attack or arrhythmia that would bring them back, or atrial fibrillation,'' she says.
Other use cases include suicide prevention and opioid addiction. Novant Health recently launched an algorithm that can analyze mammograms and predict the likelihood of a patient having breast cancer in four years, Yochem says.
Clinical AI is also in use at Mount Sinai Hospital, where Executive Vice President and CIO Kristin Myers says, "multi-modal algorithms that combine [electronic medical record] data with imaging and natural language processing are enabling a new generation of AI products." Those products will enhance quality, patient safety, and health system operations, she says.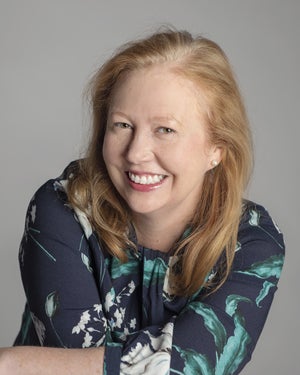 Mount Sinai is also deploying AI chats so patients can engage and get real-time answers from a bot, Myers says. The bot can also determine when deeper engagement with a clinician is needed, she says.
Cold: Blockchain
While there is still a lot of interest and work being done around blockchains, questions have arisen about how much energy it takes to make blockchains work, says Lopez. "The complexity right now has slowed down some of the enthusiasm," he says.
Yochem agrees, saying that blockchain implementations are very good at what they were designed to do, which is to maintain distributed ledgers, especially in financial transactions.
But "we did see lot of inappropriate hype around blockchain without fully realizing the costs associated with it,'' she says. Yochem adds that there are other older technologies that can be applied a lot more affordably to maintain transactional integrity.
"Blockchain is something that provides an excellent solution for very specific use cases, but unfortunately, the hype exceeded those expectations,'' Yochem says. "Interest in it has gone cold."
Hot: The changing face of work, while building customer ecosystems
There's been a lot of discussion about how people will work going forward, and for Wells Fargo that is coupled with the challenge of building a "customer offering ecosystem" that offers full-service digital banking, says Mehta.
Meeting customers where they want to be is nothing new, but the pandemic has made it more pressing, he says. "You still have to provide services and it requires a different way of working, so you think of customer and employee solutions differently."
Wells Fargo is working on increasing its footprint of self-service transactions and moving a lot of commodity interactions from branches and contact centers to online and mobile, he says. The goal is to use "human capital to do more important things, like future planning,'' Mehta says. "To achieve that, you have to digitize a lot of people processes.''
Some customers may not want to go to a physical location any longer so services need to be provided in a safe and efficient way, he adds. That requires rethinking experiences to change how people work, "which means changing how you interact with customers, as well."
COVID-19 prompted temporary solutions that aren't necessarily sustainable, Mehta believes. "The pandemic created a pause and workarounds, but they're not optimal and sustainable, so now you have to make them sustainable so it works for customers and the team members providing the services."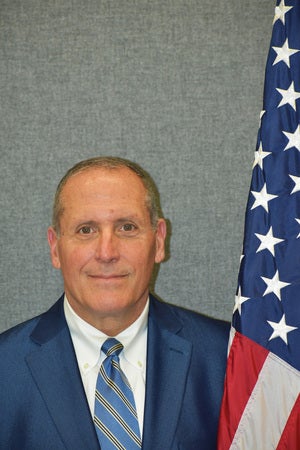 The new way of working also includes greater use of machine learning and AI technologies, including natural language processing and neural networks, to facilitate interactions, he says.
Conversational AI-based banking is leading to new ways of interacting with customers. "That is becoming more important as we go,'' Mehta says.
Hot: Digital twins
During Hurricane Henri in August, the Massachusetts Bay Transportation Authority (MBTA) conducted its first foray into what CIO John Glennon calls a "rudimentary form" of digital twinning. Now, Glennon is positively bullish on building virtual models to represent something physical using various data sets.
The MBTA aggregated weather data from the National Weather Service with map data to provide intelligence on the storm and show officials what the impact would be on bus and train operations, Glennon says.
The data was overlaid with data of traffic patterns in the city of Boston, Glennon says.
"Think of a flat map, and then we put on top of that railroad lines and subway lines and our stations and our facilities, and then on top of that, we're able to model the impact of weather over time,'' he says. "I see that as a future trend."
Cold: Office tech mainstays
With all the use of AI and other emerging technologies, it's easy to forget that much of daily business operations hinge on office technologies from the past century and beyond. For those organizations still tied to these outdated means of communicating and collaborating, that's finally changing — in large part thanks to pandemic work-from-home mandates.
A mobile-first approach, for example, is enabling Mount Sinai Hospital to rely less on pagers as time goes on, Myers says. Physical fax machines are also becoming a thing of the past.
"We're getting closer to a reality where fax machines will no longer be used in clinical practices,'' she says. "Improvements in interoperability will translate to a better experience for patients wanting to share records electronically."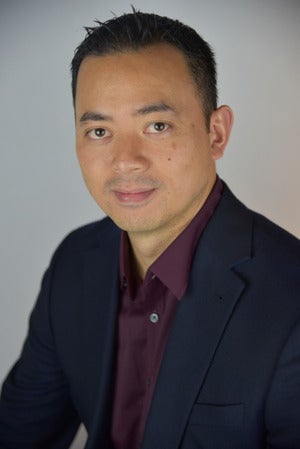 The Los Angeles Police Federal Credit Union got rid of its fax machines in 2020 and is using electronic faxes now, says David H. Tran, vice president of information technology.
"Paper is also going away … we're moving to online documentation signing,'' Tran says.
In terms of other physical infrastructure, Tran imagines ATM machines "getting cooler," although he says he doesn't think cash will ever go away completely.
Hot: Advanced sensors
Many Americans experienced the convenience of virtual care throughout the pandemic and increasingly, more care will be delivered outside the traditional care setting and delivered as "hospitals at home" and through remote patient monitoring, says Myers.
Data streaming in from the edge is enabled by "extreme connectivity" that is "evolving rapidly," especially with the advent of 5G, making remote monitoring possible, echoes Yochem.
"We are now able to connect to any location through multiple points of cellular connectivity," including devices embedded with Bluetooth and WiFi, she says. "There's dozens of ways in which these devices with advanced sensor capabilities are connected to some central data gathering."
This is happening in other industries as well. If a manufacturer is shipping containers, advanced sensors will indicate temperature changes or if someone is opening it, Yochem says.
"Regardless of the business type, having advanced eyes and ears in a million places distributed throughout the business — and in our business, where patients are — is pretty exciting,'' Yochem says.
Growing cold: Owning the customer
The long-held notion that companies should own their customer interactions and experiences for everything is no longer always the case, says Mehta.
As an example, he points to the fact that every banking transaction used to be owned by a customer's bank. Today, "if I'm purchasing a car, I want to interact with the car dealer, not the bank in the middle,'' he says. "What that means for us is we're providing the banking services but we're not the ones customers are dealing with from soup to nuts."
Behind the scenes, the integration is done through the use of APIs and banking as a service, Mehta says.
"That's a big thing; the expectation that everyone will own their customer's interaction won't necessarily always be true,'' he says. Likewise, if a customer is buying a home, they will spend more time on a retail mortgage platform with more services embedded into it, Mehta adds.
"It's a fundamental shift that we have to account for as an industry."