When Stephen Orban joined Dow Jones as CIO in 2012 he instinctively wanted to move the News Corp. subsidiary to the cloud. He knew he had to craft a new technology platform on which the company could build new digital products to boost top-line growth.
Orban bet on Amazon Web Services, a prescient move at a time when most of his peers were still questioning the value, viability and safety of the cloud. "I found that AWS was the biggest enabler in our ability to make that transformation that I had seen in my entire career," Orban tells CIO.com.
You could say the rest is history for Orban, but the reality is he is relishing a Groundhog Day-like existence helping his former peers make similar transitions.
Since 2014, Orban has worked as the global head of enterprise strategy for AWS, a role in which he helps CIOs ditch their on-premises infrastructure for computing and other capabilities rented over the internet. To keep up with the growing demand, Orban has hired IT leaders who oversaw similar migrations to AWS at Coca-Cola, Capital One, Accenture and other leading enterprises. Together, they form a crack team of practitioners-turned-consultants, spreading the gospel of AWS worldwide.
AWS accounts for more than 40 percent of a cloud infrastructure market that Gartner says grew 19 percent to top $260 billion in 2017. Earlier this month, AWS announced $5.1 billion in sales for the fourth quarter, putting it at a $20 billion annual run-rate. That growth is fueled by business imperatives that require more agile programming with which to build digital products and services.
Orban's cloud journey
Orban's Dow Jones tale mirrors that of other enterprise CIOs struggling to reverse years of technical debt and outsourced talent. Prior to joining Dow Jones, Orban spent 11 years at Bloomberg, where he labored to build a private cloud as part of the media giant's transition to digital products. The private cloud drove efficiencies into the business, Orban says, but it was impossible to keep up with the functionality his business peers required.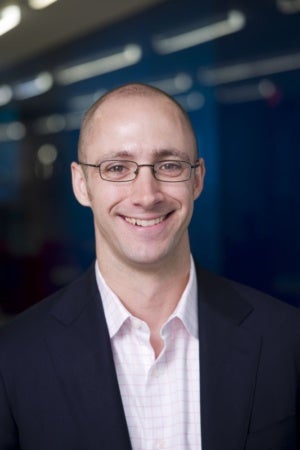 Orban did not want to rehash those challenges at Dow Jones. Instead, new digital products, such as the company's chat application, would be built natively in AWS. His strategy worked and, coupled with a move to agile, DevOps and lean computing, Orban began to extend AWS to other areas. "It happened organically," Orban says.
Then, in 2013, Dow Jones had to rapidly exit a co-location data center in Hong Kong, China, an event that required a swift move to an AWS data center in Tokyo. This "lift and shift" migration was completed in six weeks, giving Orban confidence that Dow Jones could move more of its infrastructure to the cloud. During his tenure, Dow Jones winnowed its data center footprint from 56 to 6 worldwide, reducing IT budget by $100 million over three years.
AWS advisor
As Dow Jones' cloud migration matured, Orban began mulling new horizons. He considered CIO roles at larger enterprises but ultimately decided to join AWS to help CIOs make the kind of cloud-first transformations he had completed. "I could see the writing on the wall," Orban says.
Today, Orban engages with AWS customers at all stages of their cloud journey. Some engagements begin as conversations with IT leaders who want to migrate to the public cloud but aren't sure where to start. Sometimes sales will loop him in to "paint a picture" of their journey, or help existing customers work through an issue.
A key concern is change management. For example, CIOs want to know which applications to retire, versus which to maintain on-premises. They seek advice on how to re-allocate staff who have been maintaining on-premises infrastructure their whole careers. Do they train them up, shift them to another area of IT, or ask them to move on?
Such decisions are not easily made, but they enable CIOs to focus resources on what matters most to the business, says Orban, who helped codify these best practices in 2015 with the AWS Migration Acceleration Program (MAP), which includes migration tools, assessments, training and other capabilities to help enterprises move to AWS. Orban says that hundreds of enterprises are enrolled in the program, which helps CIOs port anything from individual applications to entire IT portfolios.
The AWS CIO SWAT team
While Orban might know how to craft a cloud transformation, he hasn't figured out how to be in several places at the same time. To help spread the gospel of AWS amid a booming cloud era, Orban hired as enterprise strategists Miriam McLemore, formerly corporate CIO of Coca-Cola; Joe Chung, formerly a managing director of IT at Accenture; Phil Potloff, who held chief digital officer, COO and CIO roles at Edmunds.com; Mark Schwartz, formerly CIO of the U.S. Citizenship and Immigration Service; Jonathan Allen, formerly senior director and U.K. CTO for Capital One; and Thomas Blood, formerly vice president of emerging technologies at Experian Consumer Services.
"It's all predicated on the fact that experience doing this is helpful and CIOs want to hear what other CIOs have done," Orban says of his strategy to hire former CIOs. This year Orban says he plans to a hire a couple more people for his team.
For those who are mulling a move to the cloud, Orban offers the following advice:
Invest in training and enabling your people. Your IT staff have a tremendous amount of institutional knowledge. They know the company's products and culture, as well as why decisions have been made year after year. You don't want to lose that. "The reality is that a lot of people in these organizations, even those in tech roles — they're afraid of change, and that's only natural because they don't understand it yet," he says. "It's really about finding ways to motivate, train and enable, and getting those folks on board so they can help the company change."
Find cloud champions. Identify a core team of people to help motivate your IT teams and get them to lean into the change you're trying to lead. Such evangelists will not only understand how cloud fits within your organization but also act as a "flywheel to get the business excited about the cloud," Orban says.
Don't be afraid to experiment. Moving to the cloud doesn't have to be a huge, all-or-nothing transformation. Start with a single project and get comfortable. The worst case scenario is that something doesn't work out and you can spin it down. "Most importantly, you've probably learned something, and you can parlay that learning into your next project," Orban says.
Beware the multiplicity trap. Some CIOs are tempted to run a workload or single application seamlessly across multiple cloud providers, or between AWS and their on-premises infrastructure. But you will expend a significant engineering effort building the glue to make them work together, which negates the benefit you've got from migrating to the cloud. "I've seen customers try that for 12 or 18 months before moving back to a single provider," Orban says.
If done well, cloud offers CIOs a platform with which to demonstrate their leadership by making the business more nimble. There will be resistance to change, but CIOs must overcome it.
"Cloud is providing the best opportunity for CIOs, IT organizations and enterprises at large to accelerate the way that they develop digital experiences for their companies, retire technical debt and transform," Orban says.
Related cloud computing articles: