CIOs are garnering plaudits for digital transformations that fortify operations and generate new revenue streams. But before IT leaders can initiate a bet-the-house overhaul, many must foster a far more foundational transition: IT culture change.
Such turnarounds are essential for IT departments that have grown stagnant from long-running servitude as order takers, "too many cooks in the kitchen" syndrome, or the inexorable death march that accompanies an unwillingness to take risks.
Such scenarios require change agents who can orchestrate a fundamental transformation of the people, processes, and technology that constitute the fabric of IT. Exemplars of such changes recently shared with CIO.com their turnaround stories, as well as lessons they gleaned from their journeys in transforming IT.
Reclaiming agency
Online flower network FTD has been through several turnarounds in its 111-year history, but perhaps none has been as significant as the one it has undertaken since Nexus Capital Management acquired the company and took it private two years ago.
In 2020, FTD CEO Charlie Cole hired CTO Matt Powell, giving him full rein to drive the company's technology strategy. This move required IT to shift from being an order-taker to being a partner with the business as part of a product-based operating model, says Powell. "The technology team is playing a leadership role in setting the tech agenda," Powell says of his team in the aftermath of the transition.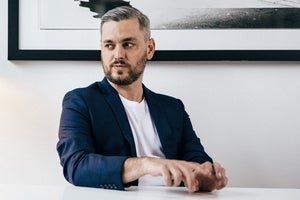 As Powell got to know the tech team last year, he found several talented leaders to help drive the transition — all the more critical being business-line leaders had their own ideas on what technology would best suit their needs. For example, management believed that tech was onboard with a new point-of-sale system when this wasn't the case.
Powell told these IT deputies that business would no longer dictate, let alone be confused about, tech's input and decision-making. "That becomes a hard thing," Powell says. "How do you tell people, 'I'm not going give you what you're asking for but what you need'?"
Powell's clout also proved essential to help FTD modernize its several legacy systems, acquired over years and several acquisitions, and jumpstart a stalled migration to SaaS and cloud software. The journey continues apace today.
"Our florist membership is growing again and that has not happened for a long time," Powell says. "Florists believe we're listening to them."
Lesson learned. Teach your IT team not to refer to business-line leaders as The Business, as if it's some boogeyman, wizard behind the curtain, or other mighty entity to be afraid of, which is "deeply disempowering" because the laundry list of requirements affects priorities and demand, says Powell. That perspective shift is paying big dividends for his team's confidence and agency.
An agile turnaround
One of Ken Solon's goals after being promoted to CIO and head of digital at Lincoln Financial Group in 2016 was helping the organization move from an order-taking cost center to a value center, which required him to elevate the importance of IT among business stakeholders. IT associates have since become simpatico with the business domains they support, a partnership predicated on improving Lincoln's products through digital capabilities.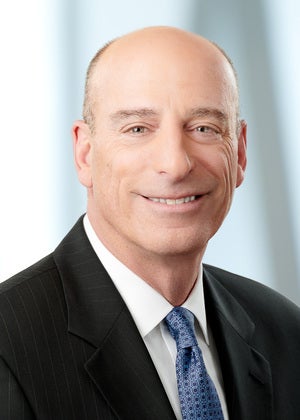 IT leaders drove the adoption of agile software development principles to well over 100 pods, mitigating the disruption by bringing along reluctant business stakeholders while reducing friction and costs. Developers build, test, and run new software, which is promoted to production in CI/CD pipelines multiple times a day.
"It got to a point where, when you walk into a pod, it's hard to distinguish who the technology and business leaders are," Solon says.
The cozy relationship has enabled IT to accelerate the adoption of cloud software, as well as emerging technologies such as robotic process automation (RPA).
"Our business partners recognize the value of the technology we're bringing to their businesses," Solon says. As improved as Lincoln's IT-business relationships are, Solon acknowledges that "we're still on that journey."
Lesson learned. Reskilling has proven essential throughout this turnaround, as Lincoln staff have trained up from managing mainframes to working with cloud software and RPA, as well as an API management model. "We've been training up team members around APIs, data, and insights," Solon says.
Revving up the digital experience
After decades of incremental changes, the automotive industry has become ripe for disruption. Beyond electric and self-driving cars, the way people buy motor vehicles is changing, as consumers today buy cars from computers and phones without setting foot on car lots.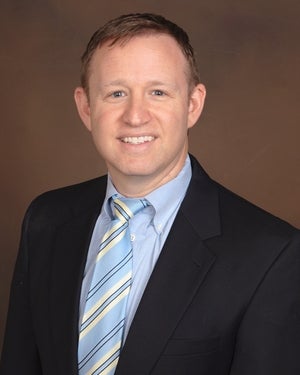 On that score, new and used car retailer AutoNation has put its foot on the gas just to keep up with the likes of upstarts such as Carvana. The company, which boasts more than 9 million customers, has overhauled its culture from one predicated on paper-based processes — the traditional way cars were sold — to digital experiences for employees and consumers alike, says Adam Rasner, senior vice president of technology operations at AutoNation.
Case in point: The introduction earlier this year of AutoNation Express, an application that enables consumers to estimate trade-ins, calculate finance/lease/cash payments, select vehicle protection products, apply for financing, schedule in-store pick up or home delivery, and upload key documents from their smartphones — digitizing nearly all of the vehicle purchase process.
"We are working toward an Amazon-like model of car buying," Rasner says, adding that Express minimizes the amount of time consumers spend in stores, which is preferential during COVID-19. "People don't want to be in car dealerships."
AutoNation supports Express and other services with Cohesity hyperconverged systems, complemented by cloud software from Amazon Web Services and Microsoft Azure, Rasner says.
Lesson learned. Adopting the latest computing tools is key, but you also must know when they're going to cause problems before they cause problems. The company uses AppDynamics monitoring software to detect potential disk errors, slow-loading web pages and other issues before they present problems, reducing severe issues by as much as 90%. "We're gaining a lot of credibility with the business for delivering resilient, stable, and high-performing systems," Rasner says.