We all know that talent makes or breaks us, but how much time do we devote to talent management? When Andy Newsom, senior vice president and CIO of $6.9 billion global life sciences company CSL Behring, told me he allots at least 15 percent of his time on formal talent management, I asked him to tell me more.
When did you start your talent management program?
I have been with CSL Behring for 33 years. When I became CIO seven years ago, we were a federated IT organization with seven IT teams each reporting to one of seven site general managers. I brought all of those teams together into one enterprise IT organization, which meant we now needed a different kind of talent; we needed people who could lead at the global enterprise level.
I partnered with our HR leaders to develop a disciplined approach to talent management. To start, I decided to dedicate at least 15 percent of my time to talent.
How does your IT leadership team participate?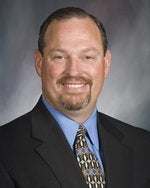 My leadership teams takes a look at talent on a quarterly basis, at a minimum. We all do quarterly talent reviews where we ask, "Who are our high performers?" These are the people who do a great job every year. We want to know who the high performers are, but we also want to identify the cream of the crop of the high performers: the high potentials. High potentials have the same characteristics as high performers, but they have stronger potential to grow into more senior leadership positions. We identify them and put them on a succession plan.
We also talk about the low performers; those are employees who are not contributing as expected to support the company's growth. People always think talent management is making good people better, but it's also about managing lower performers by offering them constructive feedback, support, and the opportunity to improve. That's the area most managers don't want to deal with, so they let those low performers hang out there until things get messy. Our program ensures that we are working with low performers, as well.
Throughout the year, I challenge my team: Have you communicated to your low performers? Have you given them development plans? Are you getting HR involved? Those are the kinds of conversations we have to have to grow a healthy team. By addressing low performers, high performers, and high potentials in a consistent and programmatic way, we can retain the right people. The talent market is tight, and the last thing we want is for our high performers or high potentials to leave.
How do you hold your leadership team accountable for talent management?
My own set of goals includes talent management, and I extend that to all of my managers. I measure their work in this area by looking at how actively they participate in our talent review sessions and whether they do the pre-work of assessing their team before we meet.
During our meetings, we will take a look, for example, at a high potential — someone we believe will be able to move up at least two levels in the next five years. We discuss this person and how we will develop her or him as a team. People voice their opinions, and the more input we receive, the more valuable the conversation.
This way I can get a sense of which of my managers are leading in talent. Are they participating? Are they submitting people for review? Are they identifying and developing high potentials in their own areas? I take all of this into consideration when assessing my management team members' overall performance.
What skills do you look for in high performers?
As we've transformed from a federated model to an enterprise model, we have differentiated "basic leadership" competencies from "enterprise leadership" competencies. A key part of enterprise leadership is collaboration. As a global company, if we aren't good at working together, we will struggle, and so will our patients. Enterprise leadership requires collaboration, influence, partnership, and the ability to reach beyond your own function to support our entire enterprise strategy.
We've developed a competency model to measure enterprise leadership, and we are currently applying that model to all of our directors and above. We are putting together enterprise leadership competency development plans and creating a new set of interview questions, so that when we are hiring leaders from the outside, we are looking at the right competencies.
Through all of this work, we are building enterprise leadership into our culture. This is not just in IT; this month, we are having a cross-functional talent workshop and bringing in a wide range of executives from across the company to continue this work as a team.
How do you know your talent management plan is working?
When you do a good job of understanding and developing your talent, you can see it in your succession plans. Over the past 12 months, we have been able to trigger several succession plans in a domino effect, with six people moving into the role above them. When you see that you can exercise your succession plans, then you know your talent management program is working.
About Andy Newsom
Andy Newsom is the senior vice president and CIO of CSL Behring. Previously, he was director of IT for the company. Newsom holds a degree in computer science from Parkland College.