Comcast combined its product and technology units several years ago, a move increasing in popularity today as digital technologies and business models take hold. In the ensuing years, the cable giant launched a number of innovative products, like X1, a cloud-based video platform, and a voice-controlled remote control.
But the reception was fuzzy: Comcast wasn't scoring points with customers.
"We came to the realization that our customer satisfaction results were generally flat while we were delivering new product innovations," Comcast CIO Rick Rioboli told CIO.com recently. "This was a big indicator to us that we needed to provide more focus on improving the end-to-end customer experience."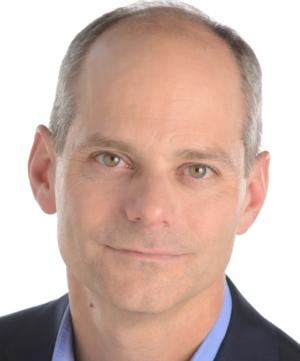 In April 2017, Comcast announced a major reorganization focused on improving customer experience and product innovation. The company put customer care, customer and user experience, IT, and technology operations under Charlie Herrin, the company's chief customer experience officer. Herrin reports to Tony Werner, Comcast's president of technology and product.
Rioboli, who has served in leadership roles supporting video technology and software since joining the company in 2005, was promoted to CIO as part of the shake-up.
Customer focus
Part of Rioboli's new job (and challenge) involved improving the way customers dealt with Comcast, which remained largely analog despite the industry's shift to digital services. For example, when consumers wanted to buy products, they called the company. For activation or problems with service or hardware, they scheduled technicians to come to their homes. And when they had support issues, again, they phoned the company.
Although Comcast had always relied heavily on sophisticated metrics, it had never analyzed customer experience from end to end. To better gauge customer needs, Comcast initiated a new net promoter score (NPS) measurement.
The initial results—along with other feedback mechanisms—showed Comcast that "digital engagements were an area where we should really double-down," Rioboli said.
Fueled by Rioboli's team, which worked in concert with various business units, Comcast unveiled applications and other digital capabilities that meet customers where they are, as opposed to requiring them to call the company for service.
Subscribers to Comcast's Xfinity service download the My Account app, which allows them to enroll in autopay, schedule an appointment, refresh their system, and change the name of their wireless network. Such features are also available via a Comcast web portal, the company said.
Another product, RealTime Assist, a service messaging platform that debuted in November 2017, allows customers to engage with Comcast via SMS text messaging and also through the My Account app, as well as on the screen through the cloud-based X1 platform. (Prior to becoming CIO, Rioboli led ComPASS, a group that supported the X1 platform's back-end systems, including content, metadata and search.)
Comcast's voice remote feature allows users to verbally change channels and control the X1 set-top box, but also to access their account and control their home security system.
AI and data analytics
With the new products came new technologies and new processes. "We really needed to think more broadly about architectures and technologies we're using, and how they help us interact with customers," Rioboli said.
In his role leading ComPASS, Rioboli's team built machine learning (ML) capabilities into its internal content discovery systems. Now he's applying those technologies to create more personalized experiences for customers.
Now when a customer calls in and reaches Comcast's interactive voice response (IVR) system, the ML algorithms identify the customer, eliminating the time-consuming—and frustrating—process of dialing through the regular menu. The system then engages the customer with specifically tailored options.
Rioboli regularly gauges emerging technologies, but he evaluates them through the lens of customer interaction. "How do we create the best experiences, in a frictionless way?" Rioboli said. "I want to have the whole toolbox available to me. Sometimes tools like AI are the best, but sometimes stupid-simple tools are."
Data underpins everything for Rioboli. For instance, he and ComPASS unit team spent a great deal of time cleaning, organizing and analyzing the metadata that fed algorithms for content searches and voice controls.
When he moved into the CIO role, Rioboli suddenly had ten times that amount of data, including customer information. Rioboli said his team is busy consolidating multiple data repositories from across the company, and enhancing the security and governance on top of those repositories. Ideally, this will position the company to generate better business insights.
The changes come as Rioboli is revamping Comcast's IT operation. In the second half of 2017, he reorganized his IT organization around "service domains."
In this structure, a business leader from a particular function works closely with a dedicated IT executive to prioritize projects and initiatives. This structure, which Rioboli funds, swaps one-off projects completed in isolation with reusable platforms and services. Rioboli's goal is to build as many repeatable services as possible, accelerating speed to market and improving customer service.
"We're really continuing to focus on product innovation," he said. "We think building great products is still the best way to build great customer experiences, and customer loyalty and satisfaction."