Enterprise resource planning (ERP) upgrades are not for the faint of heart, but facilitating two such transitions in successive years while also outsourcing ERP in a hybrid cloud model is a bold undertaking. Sloan Valve CIO Tom Coleman is tackling these challenges to better position the plumbing products manufacturer for growth.
112-year-old Sloan makes toilets, sinks, faucets, soap dispensers and other such equipment for restaurants, hospitals and other commercial enterprises. Recent growth has required Sloan to upgrade its computing infrastructure, but the company has elected not to expand its corporate data center, located in its Franklin Park, Ill., headquarters.
The hybrid cloud model will better enable Sloan to implement new financial software and connect it to critical business functions running in public clouds as SaaS applications, including applications for sales, customer relationship management (CRM), field services and other business processes, Coleman says. The move will also reduce Sloan's need to manage servers, databases, software upgrades, backup and redundancy systems and other resources required to support nine manufacturing facilities in the U.S., Mexico and China. Coleman also won't have to dip into his budget for new infrastructure to keep pace with the company's growth.
The cloud is an increasingly common destination for companies pivoting to support digital business needs. Businesses across every industry are offloading computing tasks to a variety of third-party hosts, often in combinations of public and private cloud systems. The hybrid cloud market could top $85 billion by 2019, according to MarketsandMarkets.
ERP, SaaS pave road for IT modernization
Sloan hired Coleman in 2000 to improve business processes for its SAP ERP implementation. During his tenure, Coleman has upgraded SAP several times to keep pace with newer versions. But Coleman, like many CIOs attracted to the advantages of renting software via the cloud, has adopted several SAP public cloud services, including SuccessFactors for human capital management, and Hybris cloud solutions for CRM and field service. A move to SAP's Hybris Commerce suite is also in the offing.
By 2016, Coleman began reconsidering whether implementing a new version of SAP's Enterprise Core Component (ECC), including ERP applications for finance, logistics, warehouse management and sales and distribution, was worth the work. After careful evaluation of his options, including SAP HANA Enterprise Cloud, HANA on Amazon Web Services, HANA on Microsoft Azure and Oracle, Coleman concluded that Suite on HANA would provide the best combination of price and performance.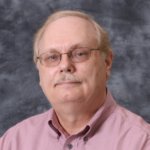 The move entails upgrading the ERP and BI system running on Microsoft SQL Server and Windows onto the HANA SAP database and SuSE Linux. "It runs all in memory, giving us major speed and performance benefits," Coleman says.
Rather than run it in-house, Coleman moved Sloan's SAP implementation to a datacenter owned by Symmetry, an IT managed service and cloud hosting company. As part of the relationship, Sloan programs and configures Suite on HANA in accordance with its business processes, and Symmetry provides the underlying system administration. The hosted ERP connects to Hybris Sales Cloud, Hybris Service Cloud and SuccessFactors via SAP's HANA Cloud Integration tool. "It works great, kinda like MuleSoft, Dell Boomi, or Informatica, only it has a lot of out-of-box integration with SAP products and it is cost effective," Coleman says.
Sloan's Suite on HANA migration to Symmetry is expected to go live in May. Thus far, Coleman's team has experienced few challenges moving to HANA and Symmetry, a transitional ease he attributed to prior moves to the SuccessFactors and Hybris cloud solutions. "The systems are robust and highly integrated," Coleman says. "Our ERP talks to SuccessFactors and everything else."
Two ERPs in two years
Suite on HANA is a pit stop for Sloan along the way to SAP's S/4 HANA, a transition that will begin in 2019. S/4 will enable Sloan to reduce manual operations while tapping into faster performance for financial management, logistics and other critical ERP functions. For example, S/4 will allow Sloan to run its business intelligence software directly against the ERP system, rather than extracting and transforming information from the data warehouse, Coleman says. Sloan will also be better positioned to process internet of things (IoT) data streaming from sensors embedded in its plumbing products in real time.
Sloan's two-step ERP shift in such a short time frame may seem like extra work, but it's a necessary foundational step, Coleman says, allowing the company to lift and shift applications into HANA to take advantages of HANA's in-memory upside right away while remaining relatively low risk to the enterprise.
"It's so transformational that the business needs to learn about it," Coleman says. "Later, when you learn more about S/4 and how to adapt it to your business you get ready to re-engineer the business processes with S/4." He says that some enterprises stagger migrations to S/4 for financial and logistics to ease the burden of change management.
"Shops that have a decent system already usually dip their feet into HANA by moving the ERP suite to the HANA operating environment (aka Suite on HANA) then do the 're-engineering of the business' in the second step," Coleman says.
ERP double upgrade advice
Coleman offers the following advice for CIOs mulling a similar move:
Compare many solutions and implementation partners. For example, Coleman says he considered hosting HANA in a public cloud on Microsoft Azure or Amazon Web Services. "This is new and we got cold feet and decided to re-host in a more traditional way," Coleman says. "But we do see this as probably inevitable."
Don't assume you can build an RFP yourself and then get bidders. Coleman says CIOs must spend time balancing their needs with at least four implementation partners and/or re-host companies. "It is likely your internal IT hasn't done it before hence they are probably not qualified to set the standard for success," Coleman says. "But together with the implementation partner it can be synergized and compared against different approaches and companies."
Baby steps to HANA. Coleman says that SAP shops on ERP Central Component Enhancement Package 7 (EHP 7) should move to EHP 8 before going to Suite on HANA. "If you don't understand what issues you might face later on EHP 7, you could be in trouble," Coleman says.
Related ERP aritcles: