Coding is dead. Long live coding. It's an exaggeration, but Shell Downstream's IT department has heavily reduced custom coding in favor of commodity software built on, and connecting to, cloud services. Developers for the oil product and chemicals provider are building anything from customer portals to marketing and analytics services by fitting together application components like Lego pieces.
Shell Downstream CIO Craig Walker says the shift — a departure from years of coding custom applications — comes in response to disruptions in the energy industry. "We only want to write our own code where we truly differentiate with IP [intellectual property] and knowledge to gain competitive edge in the market," Walker tells CIO.com.
Providers of oil and gas are scrambling to accommodate ride-sharing services and on-demand refueling services, as well as the rise of battery-powered and self-driving cars. Where Shell once viewed BP and Exxon as existential threats, all three now contend with Amazon.com, Alibaba, General Electric and Tesla. "Now the whole world is going for a slice of my pie," Walker says.
To stem the disruption, Shell Downstream must reimagine its business processes. Walker is orchestrating several changes to the way his engineers build and deliver software for a company that operates 45,000 retail stores and offers refueling services at 900 airports worldwide.
Software evolution: From custom code to low code
Among the biggest changes is Shell Downstream's move to "low code" software development, which Forrester Research defines as employing "visual, declarative techniques instead of programming" to construct applications. Using low-code tools, developers — and in some cases business analysts — can assemble applications by dragging and dropping application components. Point-and-click programming is replacing hand coding, saving hours of development time, Walker says.
Walker, who recalls coding in COBOL when he joined Shell as a programmer in 1981, says the change is part of a continuing evolution of software development. As the mainframe gave way to ERP systems, business stakeholders began conjuring new ways to differentiate services, resulting in custom applications for virtually every business process. "We did it because we could and the business didn't want to simplify," Walker says. The byproduct was complex legacy applications that required manual upkeep.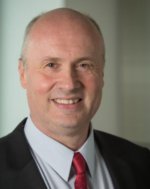 But like much of the industry, Shell Downstream has standardized on cloud services, migrating business functions to Salesforce.com, SAP Ariba and Concur, Adobe and Workday, connected by APIs. This switch has also facilitated changes in the company's software development efforts.
Rather than build mock applications sans code, developers can now use low-code technology, such as Salesforce App Builder or Process Builder, to quickly craft an app, present it to business stakeholders, and make changes by moving around components on the fly with minimal effort — all without breaking connections with the cloud services on which the application relies.
Walker says this approach has reduced time from conception to proof-of-concept, enabling the company to deliver apps to market faster. "Now you can mock-up on Salesforce.com and ask, 'Is this what you're looking for?'" Walker says. "Forget coding, I can drag and drop a few things and someone can look at that data and say, 'Wow, that tells me something I didn't know.'"
Shell Downstream is using low-code tools to craft apps for services leveraged by mergers and acquisitions, retail, human resources and sales and marketing, among other teams. As a result of low-code development, Shell Downstream's adoption of Salesforce.com has grown 40 percent over the past few years and is now being used by more than 10,000 employees, Walker says.
Building applications more efficiently is important, but successful business outcomes aren't a given. Walker says his engineers must be proficient in architecting and integrating business data and logic into applications that provide competitive advantage or efficiency. His team must understand and visualize, for example, how to add value to a barrel of hydrocarbon that rolls down the company supply chain.
Related video: Check out CIO Leadership Live with Joel Jacobs, CIO at MITRE Corp., from our CIO Leadership Live series.
"If I can do that bit really fast, my app development time suddenly drops incredibly and my PoC [proof of concept] development time drops hugely," accelerating time to market, Walker says.
Change management as challenge and opportunity
Change management is Walker's biggest obstacle to driving efficiency at Shell Downstream. Take something as basic as a new version of SharePoint. Rather than explain it as a new place to store files, IT must pitch it to employees as something that will help them better manage customer information to arrive at a better business outcome.
"If we don't do this as technologists we will fail because why would you [as the business user] adopt it?" Walker says. "If you don't think it helps you make your targets, such as bottom line, why would you give a damn if I put a new version in?"
Change management will take on heightened importance with the proliferation of robotic process automation (RPA) and physical robotics that automate business processes. Employees are more likely to push back against change because they fear losing their jobs. It's incumbent on CIOs to ensure that they "take the people" with them, establishing new ways of working and retraining staff to enhance their value, Walker says.
"Change management is the most underfunded and underutilized skillset that we have," Walker says. "We know humans don't like change, so what are we doing about it? Technology itself is not the answer."
But even as technologies that require change management proliferate, Walker demands that his team focus ruthlessly on business outcomes rather than get hung up on shiny new technologies.
"The great thing about being a CIO right now is 10 years ago the business could dream of things but I couldn't deliver," Walker says. "Now I have the technology to deliver, and actually the limitation is no longer the technology, but the limit of your dreams and how you can think of new ways of working and different customer propositions."
Related digital transformation articles: