It started two years ago with software engineers uploading bits of code and chatting about ongoing projects. But it quickly went viral, spreading across human resources, sales, editorial and other business units in 171 offices across 194 countries.
Today most of 21st Century Fox's 42,000 employees use Slack to share information in real-time and sell content to the entertainment company's distribution partners. Collaboration tools rarely inspire excitement among IT leaders, but Jeff Dow, CIO of the 20th Century Fox film studio, says Slack has become strategic for the company's broad portfolio of film and media properties, including Fox Sports, Fox News and Star India.
"I like to refer to it as the operating system to our business because we have so many functions hooked into Slack," Dow tells CIO.com, adding that it's a key component of the company's ongoing drive to digitize content and make it easily accessible. "It is embedded probably more than any collaboration technology we've ever had."
The thread weaving disparate teams together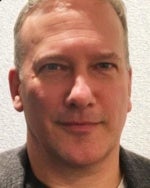 If email defined the original digital communications medium for knowledge workers, Slack is the posterchild application for how the messaging-happy, millennial generation, prefers to work. Slack users communicate and share files, videos and other digital content in one-to-one and one-to-many fashion.
For companies such as 21st Century Fox, Slack has become Grand Central Station for business operations, connecting to hundreds of other applications to accomplish tasks.
Dow says software developers began using Slack to collaborate on their DevOps continuous integration, continuous delivery (CICD) pipelines. Using Slack's APIs, developers connected to other key tools in their value chain, including JIRA, BitBucket and GitHub. Capital One's enterprise deployment of Slack unfolded similarly. "It's a phenomenal tool with which to push and deploy code," Dow says.
Slack quickly made its way to the company's broadcasting and media groups, which used it to collaborate during sporting events such as the Super Bowl and the World Cup. Slack lent Dow a handful of employees to work with its content production units to set up some creative workflows, Dow says. Adoption grew from 50 percent through the first year to 90 percent in the second year, Dow says.
"It's been quicker, faster and more efficient than any other tool we've deployed from IT," he says.
Slack has helped the company's culture of information sharing evolve. For example, 20th Century Fox CEO and Chairman Stacey Snider conducts town hall meetings through Slack, allowing staff from all over the world to pose a question and receive instant feedback.
And while you wouldn't normally view collaboration software as a recruiting tool, Slack has helped Dow land talent. Dow says that young adults coming out of college want to work for companies that use tools like Slack.
Other SaaS arrows in the quiver
21st Century Fox employees also keep connected with video conferencing software Zoom, real-time collaboration tool Quip, and enterprise search tool Kaleo, which helps employees sift information from human resources systems and other sprawling systems.
Several other SaaS apps manage and support these tools. For example, Okta's single sign-on software keeps employees securely logged into these apps, while tools from Palo Alto Networks and New Relic safeguard and monitor application performance. ServiceNow enables IT service management.
Ultimately, the company's digital transformation hinges on managing, tagging and serving content efficiently. The company uses machine learning software from GrayMeta to retrieve metadata, including data on anything from celebrity names and faces to sports teams and logos, on the fly from cloud services such as Amazon Web Services, where it stores 80 petabytes of content, including digital archives dating to the 1930s.
"You have such a wealth of cognitive services and APIs you can hook into… but that continued monetization of content and analysis is conducted through Slack," Dow says.
The combination of AWS, GrayMeta and Slack helps the company serve up content to the likes of HBO, Netflix, Amazon.com and nearly 2000 other distribution partners. Yet Dow says Slack above all other tools keeps employees connected.
"It's the common denominator across sports, entertainment and media," Dow says. "It's hooked into literally every aspect of the business."
21st Century Fox is one of 150 enterprises, including Capital One, Target and Liberty Mutual, using Slack's Enterprise Grid platform, which allows business administrators to set up each team inside their organization with their own Slack instance.