Deeply fulfilling customer experiences are always multifaceted. Even the most seemingly straightforward interactions must deliver on a host of spoken and unspoken needs — value articulation, execution, personalization, empathy and creativity — in order to be truly memorable.
CIOs are heavily invested in customer experience, as technology defines and informs every customer touchpoint. Yet technological excellence never exists in a vacuum. Effective technology strategies start with a keen understanding of the customer. No one knew this better than Steve Jobs, who remarked that "you've got to start with the customer experience and work backwards to the technology."
Customer experience is the responsibility of every employee in the enterprise. But CIOs and CMOs, in particular, share a variety of corresponding and complementary objectives when it comes to customer experience strategy. This makes partnership not only desirable, but necessary.
"When CMOs lead customer experience, they need a lot of cooperation across the enterprise, but typically the CIO is the most vital partner they can have," says Augie Ray, a Gartner research director who covers customer experience (CX) for marketing leaders. "The reason for this is that information and insight are the lifeblood of customer experience. You cannot be customer-centric and make outside-in decisions unless you have the data, analysis and, understanding about what customers perceive, want, expect, feel, and do."
Technology budgets worldwide reflect the criticality of tight alignment between marketing and IT. According to IDG's 2018 State of the CIO Survey, 42 percent of global marketing teams have budgets specifically earmarked for investments in technology products and services. Additionally, 51 percent of IT leaders report that they share budget ownership with their marketing colleagues for organizational marketing efforts.
"Neither CMOs nor CIOs can go it alone," Ray adds. "CMOs must be able to define needs and understand the priorities of CIOs to influence and partner with their IT peers, and CIOs must understand marketing's growing needs for data for real-time personalization, activation, and customer experience."
In this edition of CIO Quick Takes, the CIOs of Adobe, Vail Resorts, Inc., and IPG Mediabrands reflect upon how they have worked with their CMOs to transform the customer experience.
Cynthia Stoddard, senior vice president and CIO, Adobe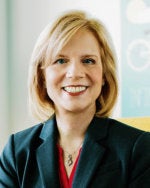 Creating better customer experiences is the heart of digital transformation. Customers expect more from digital brands ­— meaningful, personalized experiences at every interaction, across multiple devices and channels.
Making these experiences real requires a more collaborative partnership between technical and marketing teams, alongside a shared vision of the customer experience.
Getting it right takes more than short-term collaboration and one-off projects. It means building new, perpetual relationships between IT and marketing in support of the customer.
At Adobe, this journey started with our own digital transformation, born out of the shift from selling shrink-wrapped, licensed software to subscription-based cloud services:
For consumers and individual creatives, the focus shifted from sale to retention. We had to create ongoing relationships and demonstrate new value every month.
For the enterprise, we needed to connect users to accounts and surface experiences that pull enterprise visitors towards the next stage in their customer journey.
To drive impact, our partnership with the marketing organization is multi-faceted.
Our IT and marketing organizations share a common vision, focused on connected visitor experiences. The two organizations are closely partnered to understand customer pain points and barriers to success. We collaborate on strategy. Although we come to the table with different perspectives, we share objectives and success metrics to ensure alignment. Tactically, both organizations have a seat at the table when we need to solve problems. For example, our Agile Scrum teams have direct marketing representation.
Today, we're focused on using cross-channel data to move visitors and accounts through their customer journey, across every touchpoint of our business, online and offline. Utilizing big data at scale and understanding website behavior are key to delivering a true cross-channel experience with consistent, relevant content on every digital channel.
The emergence of machine learning and artificial intelligence presents new strategic opportunities to accelerate marketing processes. Our goal is to "take IT out of the equation" with services and processes that can be automated and presented as a self-service model. For instance, we are using automation to determine the optimal email campaign journey based on the customer profile. The marketing team has the levers they need to adjust campaigns and journey criteria, but we give them a huge head start.
Our relationship with marketing has matured throughout Adobe's digital transformation. Now, we're focused on digital optimization. We look for ways to apply technology to make workflows faster and more accessible. Is there something repeatable that we can automate?
That's a win. Can we apply technology to provide new capabilities? Can we make it easier to interpret and use data? Our role as technology experts is to empower marketing with the tools they need to honor our ongoing collaboration in support of the best customer experience.
Robert N. Urwiler, executive vice president and CIO, Vail Resorts, Inc.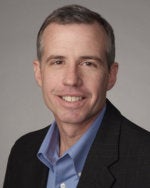 As CIO of Vail Resorts, a $2 billion public company that has achieved competitive differentiation through predictive analytics and data-driven marketing, my relationship with our CMO, Kirsten Lynch, couldn't be more important. I spend more time with Kirsten than any other executive at the company, and our teams are completely aligned based on a common roadmap and common goals.
Kirsten and I have collaborated on a number of Vail Resorts innovations that directly impact the guest experience at our global portfolio of resorts. These include many iterations of our award-winning customer app, EpicMix; our Express Day Ticket program ("buy online, skip the line!"); providing Lift Line Wait time transparency through our App and on-mountain Digital Signage; and the recent announcement of "Emma," our new on-mountain digital assistant.
The vision for Emma started with a brainstorming session including our CEO, CMO, and me, along with key members of our respective leadership teams. Together, the IT and marketing teams built a prototype, engaged an agency, and refined the concept using personality archetypes based on our vision of the model guest assistance expert. Kirsten and I worked closely through the evolution of the concept, which had to be built on a solid Natural Language Processing and AI platform while representing our brand in the most authentic way possible. Emma was introduced to the world with broad media coverage in March of this year, and alpha testing is underway for a general availability release in the fall. We will continue to work closely together through the launch and beyond.
My partnership with Kirsten on this and other initiatives can be best described as collaborative from ideation through full implementation. Although our teams respect each other's boundaries in terms of the division of work based on expertise, we take pride in operating as one team with one mission. Our working relationship goes beyond just collaboration on efforts to improve the customer experience. We both report to the CEO and Chairman and are part of a close-knit executive team that drives strategy across the enterprise.
The cohesiveness of this team has had a direct impact on the successful growth of the company over the past decade, which has created exceptional value for our shareholders. We were also recognized by Fast Company in 2016 as "One of the 50 most innovative companies in the world."
My advice to CIOs who want to be catalysts for customer experience innovation is to recognize that strong trust-based partnerships across the executive suite are the key to success. Although ideas can come from anywhere in the organization (and are generally plentiful), it takes authentic connections across teams, void of egos, to bring the best of them to life. Our company mission is to provide the "experience of a lifetime" to every guest at every touch point. It is the pursuit of this mission that ties all of us together as one.
Sam Chesterman,
Global CIO, IPG Mediabrands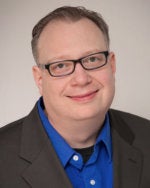 As the CIO for Mediabrands, I get to not only work with CMOs within our umbrella of brands, but also often those of some of the biggest companies in the world. Having this degree of ingress into the minds of marketers, I can tell you that over the last 10 years, the most successful CMOs I have worked with are the ones who have adopted a much more data-centric viewpoint than that of what many would deem a traditional marketing mindset.
These CMOs now often have their own tech budget that rivals in-house IT/Infrastructure budgets of old and have data scientists and analysts rolling up to them. All in the name of putting that perfect message in front of the right individual at the right time.
Marketers of old have always been able to rely on lofty assumptions for ad placements. Sure, you'd think it's safe to put an ad for Rolex in Golf Magazine. Rolex is a luxury brand, and golf is a sport traditionally played by persons of wealth. But is that really the case and does the data support that assumption? I've been blown away by some of the findings our data team has come up with for clients. In some cases finding a market segment that is strong for which the client hadn't ever targeted prior.
In the data-driven world of marketing, the line between CIOs and CMOs continues to melt together, as each of the disciplines are having to think more and more like their counterpart. CMOs are investigating big data technologies and storage methodologies. CIOs are having to look farther down the marketing funnel than ever before. Will we ever see a converged role? I guess time will tell!