Jae Davis didn't recognize the client at first. The CEO and founder of Uscout, which helps match creative talent with available workspace, was supposed to show an available property to a client whose profile picture was of a white man. The man standing in front of her was black.
"I thought I got confused about appointment times, but when I expressed my confusion, he apologized and said he hadn't been able to get anyone to meet with him using a picture of what he actually looked like —he was using a white man's picture just so people would respond to his inquiries!" Davis says.
Davis says she'd experienced her own instances of discrimination and harassment, and founded Uscout with the support, mentorship, and encouragement of female founders and entrepreneurs to help break the cycle and drive inclusion. She was horrified that in 2017, this man still struggled because of his race, and that experience reaffirmed her efforts toward diversity and inclusion at her own company.
"One of the biggest challenges, for me, is being young and female; it's hard to get men to take me seriously as I'm starting this company and pitching for funding," she says. "It reinforced to me that there's absolutely no place for this kind of behavior at Uscout, and I will not tolerate it from anyone I hire. That might make it more difficult in the short term in hiring and building the company, but I found the community at Stripe and I've been able to get financial support, mentoring, resources that have helped me move forward over the last 18 months that I couldn't find elsewhere."
How Stripe Atlas helps women
Women are founding businesses at 1.5 times the national average, circumventing the existing power structures in technology and venture capital that are holding them back; communities like Stripe: Atlas Network are providing advisory services, mentorship, community and support.
"Stripe Atlas has their female founders community. Female-founded Bumble has The Hive in LA that presents informative panels with established women in the tech world. Quilt and Six Degrees Society are a few more examples of these female-driven communities. We still have a lot more work to do combating gender inequity and harassment, but I am so encouraged by how many women are supporting other women, and in some cases, men, too," Davis says.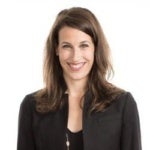 Changing the culture of entrepreneurship involves demolishing the lies that women aren't supportive of each other and that motherhood disqualifies you from success, says Sarah Heck, the head of entrepreneurship at Stripe. Part of that work involves signal boosting and telling the stories of women who've smashed glass ceilings and persevered despite societal obstacles, she says.
"Changing the culture around entrepreneurship and making it really inclusive means having the space to make sure your ideas can flourish. The other thing we're really conscious about are the signals we're sending about entrepreneurship, too," she says. "In IT, it's easy to find stories of great and successful male entrepreneurs, but we're providing the platform to show the world that female entrepreneurs are there, they're a force, they're building great companies, and they deserve equal time in news cycles."
How Pepperlane helps working mothers
Sharon Kan, CEO and co-founder of Pepperlane, is going even further to lift the invisibility barrier for working moms by building a platform for women to monetize their skills and offer them via microbusinesses.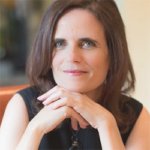 "We're focusing right now on services because we discovered that the issues mothers have are mainly that the bar is so high for women entrepreneurs; they have gaps in their resumes; they have hard skills, but they also have skills that are seen as 'irrelevant' to potential employers. Organization, scheduling, budgeting, social media," Kan says. "And many of them want the kind of flexibility that not many employers can provide. There's also a lack of confidence in that they're absorbing a message that the skills they have aren't worthwhile — it wasn't explicitly said, but if you read between the lines, that's what women — especially mothers — are hearing."
The first step was to redefine success and look at how to monetize the skills, experience, and passions these women have, Kan says. The women who flock to Pepperlane want to work on their own terms and do so in a welcoming community, and that's where Kan focused efforts.
Pepperlane allows women to offer services in three broad categories:
Home and Family, which includes services such as budgeting, running errands, home organization, cooking and cleaning — everything except driving.
Professional/Business Services, which includes skills such as social media, marketing, editing, and writing. (There's even a woman who will compose a personalized piece of music for an event or party.)
Self-care, which includes personal training, massage, stylists, and other personal care services.
Stripe's platforms, including Stripe Atlas, provides simple, easy-to-use financial tools for these women to create, manage and grow their businesses. They also provide websites and a supportive community to share challenges, celebrate success, and share best practices, Kan says. It has allowed Pepperlane to grow and provide support for the women who build microbusinesses in their own local communities.
"Microbusinesses could be a major source of fuel for our economy, and we're thrilled to be on the cutting edge of this," Kan says. "We are putting 'Mother' first on these women's business cards and flipping the entire narrative: What if motherhood is good for business? What if being a mother gives you more credibility instead of taking away from it? We want to show the world that female entrepreneurs can support, buy, and sell from each other. It's a new business model and a whole new economy! We're literally redefining success to include people who wouldn't fit into the definition before!"