Artificial intelligence (AI) has captured the human imagination for millennia. According to Greek myth, Hephaestus, blacksmith of the gods, forged the gigantic bronze automaton Talos to safeguard the isle of Crete. Talos was animated with ichor, an ethereal fluid that flowed like blood in the gods' veins. The metal colossus hunted pirates and invaders with abandon, hurling massive boulders to fend off unwelcome ships while circling Crete three times per day. Most significantly, this self-operating machine was fully capable of independent thought and action — the first artificially intelligent construct of ancient legend.
Artificial intelligence implementations are the stuff of silicon, not bronze and ichor. Yet AI, perhaps more than any other emerging technology, provokes the same sense of wonder and possibility that surrounded Talos thousands of years ago. AI and AI-supported technologies — from machine learning to natural language processing, from expert systems to robotics — will continue to define and drive a host of enterprise applications, including predictive modeling, decision management, and natural language generation.
Enterprise interest in AI is reaching unprecedented levels, says David Schubmehl, research director, Cognitive/Artificial Intelligence Systems at IDC. The research firm forecasts that by 2019, 40 percent of digital transformation initiatives will employ AI services.
"CIOs hold a special role in advocating, guiding, and determining how AI will change their respective organizations and business processes," Schubmehl says.
In this edition of Transformation Nation, global IT leaders describe how AI is transforming their respective enterprises. They provide strategic guidance on selection and implementation — as well as keen insights into risks and opportunities.
Joel Jacobs, VP, CIO and CSO, MITRE Corporation
MITRE has a history of applying our research and expertise in AI topics such as natural language processing and human-machine teaming to our sponsors' missions. So, when it comes to applying AI to MITRE's internal business, we have a bit of a head start.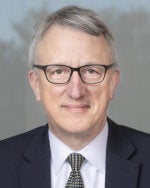 I would say our journey toward business-focused AI began with the consolidation of key business and operational data. Several years ago, we created a series of tools that provided company-wide access to business support data to track operational metrics, project performance, skills, and staffing, and business development opportunities. Consolidating the data solved the problem of different business units developing their own analytics and interpretations. It also created the opportunity for us to integrate our knowledge management systems more closely with our business systems and provide large training sets for us to deploy AI-based tools.
An example of how we've leveraged these opportunities includes the use of machine learning to identify clusters of expertise and interest based on declared and derived skills associated with staff resumes and internal online presence. Staff can now more easily find the right expertise to solve problems. Similarly, we've made contextual information more readily available at the point of need through our Anticipatory Knowledge Delivery strategy and tools. We can now scan incoming candidate resumes and help hiring managers make appropriate decisions to identify candidates who might best fit specific projects.
Recently, we've been exploring how cognitive assistants can provide intelligent self-service across a number of areas for our staff. We've prototyped a voice- or chat-based cognitive assistant for our service desk that can determine the nature of the request, securely identify the individual, and quickly provide an answer. Our first use case is likely to be a limited deployment with our staff. In our testing, the virtual agent can be available 24/7 and offloads repetitive rote processes to help our staff be more effective. At the same time, the virtual agent can determine from the tone of the dialog whether the caller should more appropriately be transferred to a human if one is available.
In addition to providing knowledge and IT AI-based tools, we are looking at what opportunities AI can bring to our cybersecurity operations. Applying AI to our Cyber Security Operations Center (CSOC) holds the promise of making our operations more effective by helping to identify false positives quickly and accurately. In the future, AI-based tools from our research program in cybersecurity will allow us to increase our effectiveness in identifying threats, as well as in helping us to decide how best to respond.
I see great opportunity for continuing to deploy AI-based technologies and tools to work collaboratively with our staff. This combination of MITRE staff teamed with and supported by appropriate machine intelligence has already shown value and promise. Of course, we're not done, as we continue to look for opportunities to leverage AI for our sponsors, as well as for ourselves; the journey continues.
Greg Simpson, SVP & CTO, Synchrony
At Synchrony, we are implementing three different branches of AI technology. Specifically, the branches are:
Machine learning to enable better predictions
Intelligent Virtual Agents (IVA) to enable better customer experience
Robotic Process Automation to improve efficiency
One of the biggest risks of AI is not engaging soon enough! With the ongoing exponential change in technology capability, it is important to tap into these capabilities now. Once engaged with AI, the risks tend to be different for each of these AI branches.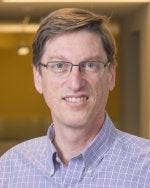 In machine learning, one of the challenges is understanding the "explainability" of the model decisions and making sure that biases embedded in our data are not brought out in the resultant predictions. However, these risks are manageable, and in our work, the resulting outputs have proven to be significantly better than traditional methods. The opportunities in the area of machine learning are broad reaching, enabling smarter predictions that range from detecting fraud to improving personalization, by predicting what you are most likely to purchase next, for how you engage with the end consumer. Machine learning only works with data, so if you are working to implement machine learning, make sure you start with a comprehensive data strategy.
With IVAs, the risk is primarily how they are introduced to your customers. They can be well received or a turnoff based on how they are introduced and leveraged in conjunction with your support agents. Today's consumers expect multiple channels to connect, and one of the fastest-growing channels for connecting is through IVAs. IVAs can connect with the end consumer in many ways, including text, mobile apps, messaging, or through consumer websites, allowing you to meet your customer where they want to meet.
With robotic process automation, the risk is managing the governance around how these bots are deployed to perform different tasks. The bots can be easy to create, but you need to ensure you have a governance plan to manage the bot workforce before it grows to a point of introducing risk instead of reducing risk. Bot governance requires several things: controls around what system data can be changed, controls over the code that is written for the bot and how it is maintained, and surveillance. At Synchrony, we are looking at having bots perform surveillance of other bots to ensure we get the benefits of robotic process automation without the risk.
The bottom line is the same. The risk of not engaging AI techniques to help your business succeed far outweighs any challenges associated with delivering new solutions that leverage the AI toolset.
Brian LeClaire, CIO, Humana Inc.
Humana is a health and well-being company based in Louisville, Kentucky. We're using emerging technologies such as AI to help the people we serve achieve their best health, while also simplifying the delivered experience. Rather than speaking to the traditional ways AI is being used in healthcare, such as disease identification, I'm going to offer some examples of how Humana is using it to simplify healthcare.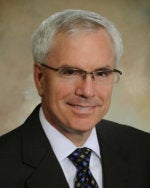 One tool is real-time coaching that supports 2,000 care specialists in our Humana Pharmacy contact center. Through a combination of AI, behavioral science, and high-performance computing, the tool from Cogito Corporation analyzes conversational dynamics and biologically based "honest signals" in the human voice. Care specialists see real-time "voice of the customer" feedback while they are still in a conversation with a caller, enabling the care specialist to make a more insightful, emotional connection with the person, build greater rapport, and immediately course correct, if necessary, for a better delivered experience. Analyzing more than 400,000 calls in the pilot phase, Humana observed significant improvements in net promoter score (willingness to recommend a business to family and friends) and issue resolution, along with a reduction in handle times and number of repeat calls.
Another way AI is improving interactions with consumers is via a solution from Mattersight. The tool captures, organizes, and analyzes large volumes of unstructured conversational data to generate insights. We pair a caller with a contact center specialist best equipped to respond to a person's needs and personality. We also garner broader insights on individuals' experiences, representing them in a visual tool for contact center teams, which is used to improve the overall delivered experience. Since launching Mattersight in 2016, Humana has seen an average reduction of 5 to 6 percent in call handle time, which has allowed us to reinvest those efficiencies and shift the mission of our contact center teams from answering calls to providing more care.
For those who prefer a digital experience, Humana also enhanced our online search capability with AI, leveraging technology from Intelliresponse. AskHumana is powered by AI technology, which pattern matches new queries to previous answers, then retains them in a knowledge base that supports continuous, automated learning. For example, the learning engine has come to the conclusion over time that "where do I pay my premium?" is equivalent to "how do I pay my bill?" providing a digitally based, conversational experience.
Humana's goal with the initiatives outlined above — and many others — is to simplify the healthcare experience, shifting from a transactional relationship to a care-based one. We want our consumer relationships to be grounded in four experience design principles: know me, show me you care, make it easy, and help me.
The value of technology is simplifying the complex. AI, in part, is about gathering relevant data, applying sophisticated learning capabilities to products and services you offer to your consumers, and then using data gathered around the delivered experience as additional input into the learning models — the virtuous circle of AI. Keep in mind two critical factors: gathering the right data and implementing the feedback loop. Both of these are as important, if not more so, than the technology itself.
Finally, applying AI does not make a company an AI-based organization; that requires change. In fall 2017, Humana launched an Intelligent Automation Center of Excellence whose mission is educating the broader organization on intelligent automation, identifying opportunities across it, and accelerating the deployment of AI technology. We'll continue to explore and find new ways for AI to help optimize the delivered experience and improve the health of those we serve. For Humana, that's the promise of AI done right.
Bernie Gracy, CDO, Agero
At Agero, we've been using machine learning to transform roadside assistance. We're already making great strides in automatic crash detection and prevention with our popular MileUp app, and we developed an industry-leading, award-winning event monitoring model. Agero's Proactive ETA (estimated time of arrival) Model is successfully using machine learning capabilities and setting a new industry standard for improving the entire driver experience.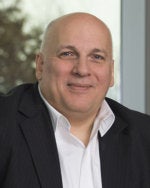 We manage over 10 million roadside events each year on behalf of our clients, and our new model leverages both historical and real-time data to evaluate service risk attributes to enable Agero triage agents to proactively communicate, intervene, and ensure a seamless service experience.
By taking early action and leveraging real-time data to monitor progress, we're dramatically improving the customer experience. I'm glad to note that on average, our new model can predict an event requiring intervention with greater than 90 percent accuracy.
We knew that a major customer pain point in the roadside assistance industry — and one of the main drivers of customer satisfaction — is the time it takes service providers to get to a stranded driver. Our algorithm is designed to predict when a service provider will miss their ETA, allowing Agero to contact the service provider to verify service and correct any issues, including re-dispatching. We can also contact the customer, keep them informed every step of the way, and address any issues they might have.
We viewed our new model as an opportunity to use the vast amount of data Agero has available to cause a "step change" improvement in how customers receive roadside assistance. It was implemented in Python and leverages several open-source numerical and machine learning software libraries, including scikit-learn, NumPy, and pandas, for data mining and analysis. We deployed the system on Amazon Web Services (AWS) and leverage several AWS technologies to work at scale in real time.
I'm glad to report that the results are compelling: Agero's Proactive ETA Model successfully escalated over 75 percent of dispatches where the service provider would have been late, allowing Agero to notify the customer before the ETA had passed. Cases treated with the model saw a 20 percent reduction in long arrival times. As we learn more about indicators of at-risk cases, and with availability of new data sources, our algorithm will continue to improve.
It's important to note that streamlining the roadside assistance experience greatly improves the overall customer perception of their insurance carrier or auto manufacturer, increasing customer satisfaction and brand loyalty. That's a key part of Agero's mission.
The perspective I've always held — one our new program has proven valuable — is that digital innovation must be driven by customer needs. The biggest risk is not being aware of this. Far too many companies look to digital automation to increase efficiency without considering the impact it has on customers. We based our digitization efforts on the preferences of our clients' customers. I'm glad we did because it's allowing us to better serve our clients and their customers in novel ways.