Most CIOs waste little time putting their stamp on IT departments when they join new companies. But Tom Morgan faced different challenges when he joined Merakey, which provides mental health services and education, in 2015. As the new vice president of IT, Morgan first had to ease tensions between the nonprofit organization's 10,000 clinicians and office workers and the tech staff, whom clinicians and office workers claimed were barely responsive to help requests.
"When I walked in the door here, the house wasn't burning down but it was certainly on fire," says Morgan. "People were not happy with IT; they couldn't get support and it took forever to get things fixed."
IT-business alignment is a must for transformation
Repairing the fractured relationship would lead to creating greater alignment between IT and the business, laying the foundation for a digital transformation, Morgan says. Cozier IT-business relationships is a popular sentiment among CIOs these days. Seventy-one percent of IT leaders say collaborative projects between lines of business and IT occur more frequently when there is shared oversight, according to CIO.com's 2018 State of the CIO survey.
Merakey's clinicians, who provide psychiatric care and drug and alcohol rehab across some 600 integrated care facilities in eight states, often find themselves in stressful situations. IT's uncooperative stance didn't help. Morgan quickly drummed up a strategy, summed up in the acronym IT CAREs, which stands for "compassionate" customer service, "accurate" analytics, "reliable" on-time services and "empowering" technology.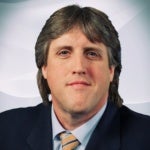 "IT wasn't at the table as a true partner," Morgan says. "We wanted to convey the culture that we did care in IT and that we weren't just support people and that we understand our clinicians are on the front lines."
After the C-suite bought into Morgan's plan, he boosted the IT staff to 75 from 50 and began to execute. To provide "compassionate" customer service, Morgan revamped the IT help desk, including hiring a leader to ensure that workers are trained to provide high-quality service. The department created better help "scripts" for dealing with clinicians experiencing technical problems, Morgan says. He also sent help desk people out to visit Merakey locations to better understand what caregivers deal with.
Though nascent, the "accurate" analytics portion of IT CAREs is a crucial tentpole, Morgan says. As the health care industry moves away from the fee-for-service model toward outcome-based care, accurate data can bolster a provider's fortunes. Merakey aims to generate data that paints a portrait of how better mental health can improve physical health, which would position the organization for more revenue from insurance providers. "Analytics is going to be the No. 1 thing that leads this industry in the next few years," Morgan says.
The data capture challenge
Morgan has hired an analytics leader and has introduced data dashboards and automated metrics. He is also evaluating software to help visualize data, including Microsoft Power BI, Tableau and Qlik. However, Morgan's toughest challenge may be generating effective data analytics without overburdening staff. Clinicians are accustomed to working with patients and charting results later. For the data-driven model to work, clinicians will have to input data into smartphones, tablets and computers with greater frequency than they're used to. "That's part of the struggle right now," Morgan says. "They want to provide care, not sit at their computer typing data."
To make IT more "reliable" Morgan made sizeable investments in Merakey's data network, which had long been plagued by sluggish speeds. Morgan installed a fiber-based wide-area network with redundant connections. Morgan also migrated the company to Office 365, ensuring that staff could access email from any smartphone, tablet or computer. He tapped service provider Anexinet to help migrate email inboxes, some of which exceed 1 gigabyte, to Microsoft's cloud.
As for "empowering" technologies, Morgan added biometric kiosks to Merakey facilities to enable patients to log in to check their blood pressure, weight, temperature and other vital metrics — functions that clinicians would normally perform. The information goes directly to Merakey's electronic health record system, which clinicians can access before seeing patients.
Merakey also rolled out iPads, which students with autism use in Merakey educational facilities for those with intellectual developmental disabilities. Morgan is also testing assistive smart home technology that allows patients to control lights, blinds and sinks with internet of things (IoT) sensors, as well as Amazon.com's Alexa virtual assistant and Ring home security technology.
Morgan views the technology upgrades as essential to Merakey's ability to compete in the future. While the overhaul required significant work, changing the company's culture — not the tech — was Morgan's hardest challenge.
Today, Merakey's IT department is a true partner to the clinical team. Morgan summed up the improved Merakey vibe by borrowing a quote from Patrick Lencioni's The Five Dysfunctions of a Team: "We succeed only in our very best when we help others succeed."