Shoe manufacturer Wolverine Worldwide is modernizing its operating model with cloud software and new applications as part of a digital transformation that has shrunk the go-to-market window for some of the company's shoe styles by as much as 65 percent.
As CIO Dee Slater sees it, increasing Wolverine's ability to make quick changes is the only way the 140-year-old retailer can compete in the digital era by accommodating consumers' preferences for purchasing goods online. "The consumer has the voice," Slater says. "It's about understanding what consumers want and value in the product."
Guided by a "new normal" strategy to cultivate intimacy with consumers, Slater has revamped everything from product lifecycle management and product data management, to supply chain and logistics that support Wolverine's 12 shoe brands, including Keds, Saucony, Sperry and Merrell. These efforts buttress a strategy to achieve 12 percent adjusted operating margin by the end of 2018.
Cloud file-sharing boosts design delivery
For Wolverine, which sells most of its shoes through wholesalers such as Nordstrom, REI and, yes, even Amazon.com, the traditional two-season sales cycle is no longer the best fit.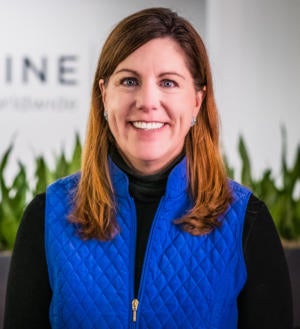 Wolverine designers located worldwide, including in Boston, London, Michigan and New York, design shoes using 2D and 3D modeling software and send these CAD files to manufacturers in Asia via email and an array of on-premises file-sharing applications. Manufacturers craft the physical products and then ship them to designers for inspection.
With nearly 20,000 shoe styles in play, the back-and-forth exchange of massive design files between designers and manufacturers resulted in significant latency. "The size and quantity of files are huge," Slater says. Moreover, if a shoe wasn't up to spec or didn't turn out right, the designers would request changes, resulting in further design-manufacturing ping-ponging.
Rather than create a private cloud to facilitate the massive CAD file sharing, Slater migrated to Citrix file-sharing software on Microsoft Azure, enabling Wolverine designers and other stakeholders to share virtual models in real time without taxing Wolverine's network.
The speed payoff has been significant. When Slater assumed responsibility for Wolverine's supply chain two years ago, the company took an average of 425 days to design and mass produce shoe styles. Thanks to streamlined processes and the cloud, Wolverine last year pumped out four of its shoe styles in 150 days or less.
The Citrix-Azure solution has also improved Wolverine's responsiveness to consumer demands. Suppose Wolverine designers determine that plum will be the hot color for a particular shoe. But when they share the 2D model with the consumer insight team, olive green is what the insight team says will resonate best with consumers. Wolverine can redesign the style in that color in 24 hours, get the nod from the insight teams, and deliver it in time for the season, Slater says. The latency issues have been solved. "Sharing files around the world has been a game-changer for us," she says.
The importance of speed can't be understated. It wasn't long ago that most consumers wouldn't think of ordering shoes without trying them on. But today an increasing number of shoes sold in the U.S. come via online channels, thanks to a confluence of factors, including digital technologies that give consumers a better sense for color, style and fit, as well as faster delivery facilitated by Amazon.com and the long tail of ecommerce startups. Wolverine is preparing for a day when as many as half of shoe sales will derive from digital, Slater says.
Back-office, distribution get a refresh
Reducing latency for CAD files was among 26 work streams Slater identified as requiring an upgrade. She's also upgraded Wolverine's customer relationship management and its ecommerce platforms with Salesforce.com. And she is migrating financial software to SAP's HANA in-memory database, on top of which Wolverine is also building proprietary warehouse management applications. "I haven't found a pocket of the company where technology wouldn't help," Slater says.
The transformation extends to Wolverine's distribution, logistics and supply chain operations. The company recently opened a new high-tech distribution center in California, where 80 percent of the orders Wolverine processes are conducted online. Moreover, Slater says that by adding more distribution hubs, Wolverine can address the fact that consumers frequently order two to three pairs of shoes online to test for fit.
Modernizing legacy systems and adding new distribution facilities is important, but Slater also has her eye on emerging technologies. For example, several startups have emerged to provide 3D sensing and augmented reality technologies to give consumers a better sense of how a shoe will fit — or even feel. While Wolverine is looking at such tools to enhance its ability to offer consumers more personalized experiences, Slater says it is "too early to talk about." Even so, Slater knows technology has become completely intertwined with Wolverine's business.
"Everywhere we look technology is touching everything," Slater says.