Nearly six years ago, roughly 250 miles above the Earth, astronauts aboard the International Space Station (ISS) faced a problem.
While trying to install a replacement Main Bus Switching Unit (MBSU) on the outside of the ISS, which is one of the components necessary to provide power to the space station, they had trouble removing one of the bolts that may have been forced on during the installation of the prior unit. Once removed, metal shavings and other debris jammed in the bolt's housing prevented the successful install of the replacement power unit.
Despite hours of effort during a marathon spacewalk, nothing seemed to work, so the astronauts came in from the dark and cold. While the ISS and crew were not in any immediate danger, there was no way to provide full power without the new MBSU.
Flight controllers, engineers, and others at the Johnson Space Center worked around the clock with the astronauts as they streaked high above the planet to devise a solution to the problem using the sophisticated tools and supplies available on the spacecraft. The eventual solution, however, came in the form of something low-tech and uncomplicated: a modified toothbrush, which they used to provide oil to the bolt, and bits of bent wire that easily flicked away the embedded metal filings. Astronauts used these simple makeshift tools during a second spacewalk, and the MBSU was finally installed.
Complexity impacts digital transformation initiatives as much as it affects space station repairs
While making cosmic repairs may not be among the core responsibilities of today's earthbound CIOs, complexity is definitely a shared problem when it comes to digital transformation. In fact, increased levels of complexity may be an even more critical issue than legacy systems, inflexible IT cultures, or a lack of empathy for business objectives and customer needs when it comes to successful digital transformation initiatives.
A single web or mobile transaction, for example, touches 35 different technology systems or applications as compared with 22 components five years ago, notes digital performance management company Dynatrace in a study released earlier this year based on a global survey of 800 CIOs. That same study revealed that 76 percent of organizations believe that IT complexity will soon make it impossible to efficiently manage digital performance — which is a little like driving a high-performance race car at full speed down a track without a support crew or adequate brakes.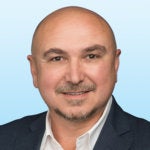 "We created these monsters that were supposed to do everything under the sun, and guess what? With complexity, you diminish your ability to deliver anything pleasant and it's very difficult to support," notes Mihai Strusievici, director of IT, North America at Colliers International, a global real estate services company. The goal, he says, is to take a step back and simplify activities and initiatives that relate to digital transformation.
Adding new fuel to the IT fire
At Colliers, this means shifting primary attention away from complex backend "beasts" that consist of massive ERP, CRM, and human resources information systems and focusing more on user-centric front-end systems. It also requires that you stop thinking in terms of projects and start thinking more in terms of smaller activities. Long projects and goals take a back seat to smaller and more manageable sprints that are focused on developing less complicated solutions that eventually work together to collectively do something that is greater than the individual parts.
"I am trying to basically fragment these monsters to small pieces of solutions, or pieces of software, whatever you want to call them. Sometimes they are apps, sometimes they're websites, and sometimes they may be desktop apps. Who knows? The common denominator is that each doesn't do everything," Strusievici says.
While some people may be tempted to say this is just a variation of an agile theme, Colliers' IT director takes it a step further by insisting the approach won't work under the restraints of current IT structures and procedures. Right now, ideas and projects are fueled by requirements, carefully plotted plans and integrations points and delivery milestones. Success is often based on instant gratification and how fast you can deliver on somebody's idea, Strusievici points out.
"We are bombarded with ideas. We are under a huge pressure to figure out how can we be better in a world where every day we kind of all do the same thing," he says Strusievici. "It's getting harder to differentiate."
Drastically changing IT operational structures and squelching old habits may be tougher for companies that are just starting on their digital transformation journey. In a study of IT organizations in these firms, market researcher IDC found that most are still heavily invested in waterfall techniques and measure projects in terms of months and not weeks. Companies that have been on the transformation road for a while and have made significant changes in their IT organization and structure are better positioned to employ design thinking tactics.
However, no matter how progressive or forward thinking, these companies still look at a typical project as taking 90 days or fewer from start to finish, which is too long in terms of adopting a fleet-footed agile approach. One key reason why projects take too long is fear of failure, as well as an obsession with perfection, which consequently adds extra layers of compulsive complexity.
Roughly 85 percent of the 650 global IT decision makers polled late last year in a survey commissioned by Mulesoft, a connectivity software developer, believe their digital initiatives will negatively impact the entire organization if they are not completed successfully. This perception is reinforced by digital transformation forecasts from researchers such as IDC that predict that by 2202, up to 80 percent of revenue growth will depend on digital offerings and operations. The bottom line: There is little or no wiggle room when it comes to project failure or apparent tolerance for the quick and simple.
Instead, IT organizations and business stakeholders should embrace the minimum viable product, Strusievici advises.
"It's not important to be perfect. It's important to get out and start making an impact. That's the most important thing," he says, adding that is where most IT organizations fall flat.
From monsters to a new IT mindset
Moving from a traditional IT mindset that is based on achieving strict objectives and cost controls to one that is more fluid, less complex, and may be less structured in terms of budget criteria is not an easy transition. Right now, the process is that business stakeholders approach IT with an objective, IT tells them what is possible in terms of technology, and then a budget is assigned in terms of pre-defined objectives.
Instead, Strusievici say you should tell a CFO or budget committee that you are going to spend a specific amount of money on a variety of innovative things, some of which may not pan out as expected.
"Let's call it development, let's call it capabilities, but let's not call it projects," he says. "Every time you do that, you're killing the innovation and the willingness to fail."
How to change the IT mindset to be more flexible
What are some recommendations when it comes to changing the IT mindset from the status quo of specific projects and dedicated budgets to a less complicated and flexible state of mind. Here are some tips:
Divide goals into various activities, with the caveat that some will work and lead to a solution and some will not. Don't look at each one and measure the ROI individually, but look at how much value you get from IT's entire collective capability for the course of a year.
Manage activities in small sprints, with the understanding that you're not going to know at the beginning what you're going to get at the end. The idea is to be flexible and able to quickly pivot if necessary.
Take care in selecting the sprint teams that will be aligned with different activities. "Get the right people on the bus and the wrong people off the bus, and the right people will drive the bus to the right destination," Strusievici says.
Realize that failure is not only an option but might be an inevitability. "It's changing from going towards an end goal to learning as you're going and taking things along the way," says Strusievici. "If you discover something, that's great and you develop something that is good for your customers. But if you don't, learn from that and just pivot and do something else."
Don't think of digital transformation in terms of one "monster" application or infrastructure, but as a collection of smaller pieces of mobile applications, desktop software and even websites. "The common denominator is that each one does not do everything but may do four or five things very well," says Strusievici, pointing to a smartphone as an example.
"Users don't mind, on a daily basis, going to nine different applications that have nothing in common with each other except for the fact that each one is very pleasant to use to and relate to what they are doing," says Strusievici.