When Sanjay Shringarpure joined E. & J. Gallo Winery as CIO in 2015, he was curious about the cadence of the business.
"I wanted to know what our cycles were for budgeting, sales and production, so that IT could develop a matching rhythm," he says.
He knew that if the company were in harvest mode, for example, the marketing department's IT requests would not be prioritized. Or if the company were focused on marketing, the supply chain department's IT resource needs might be overlooked.
Once he had a clear sense of business's cycles, he built an IT meeting schedule that would align to those cycles. He started out with a CIO staff meeting, which now meets every week for three hours on Monday afternoons.
During the first hour, the IT team reviews the IT systems landscape to go over issues or upgrades. During the second hour, team members from one of IT's business partners come in to present their challenges and needs. During the third hour, the IT team reviews all significant projects.
During the business partner's decided hour, the group addresses one of four topics:
Strategic
Operational
Future roadmap
People
"This schedule allows us a clear progression through the IT needs of all of our business departments," says Shringarpure.
For example, one week might have engineering discussing their future roadmap, the second week focused on the operational details of a sales system implementation, the third week might be spent on supply chain strategy, and the fourth week on new HR capabilities.
Get into a meeting rhythm
Since the CIO staff meeting takes place every Monday afternoon, the IT leadership team has its own meetings Friday afternoon or Monday morning to prepare, and IT's business partners hold their own prep meetings before their scheduled presentations.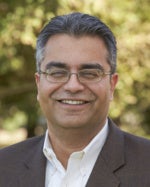 "With our business partners having their departmental meetings right before the CIO staff meeting, we've created a rhythm and a set of forums that allow us to collaborate and manage operational details," Shringarpure says.
Once the schedule of senior level meetings was working, Shringarpure applied the same method to director and manager levels.
"Now we have a rhythm of communication on strategy, roadmap, operations, and people at all levels of the company in every department," he says.
For example, an HR leader might tell IT that they need to do diversity training and would like to discuss IT solutions.
"Because HR's next strategy meeting is in three weeks, I will ask them to talk about their strategy for diversity training then," says Shringapure. "Or if sales wants to review the rollout schedule for a new e-commerce platform, they can come to the sales operations meeting that is scheduled in two weeks. During that scheduled meeting, we can show them that an ERP upgrade is happening simultaneously with the sales rollout and address the risk of doing both projects at the same time."
Help with shadow IT issues
The new meeting schedule has also gone a long way toward eliminating shadow IT.
"The meetings allow us to prioritize investments so that the sales team does not think that too much of IT's resources are devoted to agriculture, and agriculture doesn't think we are too focused on supply chain," says Shringarpure. "I work closely with our CFO to make sure that no secondary projects spike up out of individual departments. Everyone knows that if they want resources, they have to go through the cadence of meetings. There is only one way to fund your projects. We have eliminated sideline investment requests and shadow IT."
Even with such a tight communication and prioritization process, Shringarpure is aware that there are departments that do not receive as much funding as others.
"When five departments have five top priorities, one or two departments receive less funding," he says. "These are the departments that create negative noise around IT and develop their own technology."
To solve for this, the senior leadership team has committed to making sure that traditionally underserved departments get at least 20 percent of IT's available capacity.
"This way, even though these projects are not the company's top priority, our business partners never experience a complete drought in terms of delivery. They are always getting something," Shringarpure says.
IT's business relationship managers (BRMs) each take their department's strategic roadmap and pull them all into one unified plan, which Shringarpure and his business partners look at together every quarter.
"This organized, transparent cadence of meetings between IT and each business partner to address strategy, operations, roadmap, and people allows us to steer a vast portfolio of projects as though we are micro managers," he says.
Implementing your cadence of meetings
Shringarpure offers advice to CIOs interested in following the same path:
Start your meeting program internally, before involving your business partners. "During our first few meetings, it took us the full three hours to look at only one project," he says. "Now we can run through 45 projects in an hour. Get it right internally before you bring in your business partners."
Let them talk. During your business partners' scheduled meetings, let them hold onto the microphone for the full hour. "Give them their time and just listen," he says. "Don't defend."
Run these weekly meetings like clockwork. "If the sun rises in the morning, the meetings will happen," says Shringarpure. "If a VP cannot attend, send a director. If the CIO cannot attend, have the meeting, anyway. Do that for 52 weeks, and IT's entire relationship with the rest of the business will improve."
According to Shringarpure, "Once you have these cadences established, you wind up catching 90 percent of any potential issues while they are happening, and even before they happen. By weaving everyone's IT demands and concerns into a tapestry of delivery, no one department is every left behind."
About Sanjay Shringarpure
Sanjay Shringarpure is CIO with Ernest & Julio Gallo Winery, a position he's held since November 2015. He was promoted from Vice President, IS Business Applications for the company. Shringarpure was previously with Voya Financial/ING for several years in various Director of IT roles. He holds a BS in Business Logistics and International Business and a MS in Business Logistics, both from Pennsylvania State University.