In the IT leadership discussion today, CIOs, consultants and other influencers use terms like "innovation" and "disruption" prolifically — sometimes to the point where their true meanings are blurred.
In Silicon Valley, thought of by most as the hottest of hotbeds for technological advancements, those terms are rarely used.
There's good reason for that, and it tracks well with the evolution of the CIO role itself: Focusing on bright, shiny technology objects and terms for their own sake is a thing of the past. A sharper focus on business value often separates the successful from the unemployed.
In recent discussions with CIO.com, three venture capitalists described how CIOs can best engage with VCs and early-stage companies, and which pitfalls to avoid. The consensus among the trio was that IT leaders with a clear focus of their business objectives will reap the rewards, while those infatuated with the technologies themselves will see a slower path to value.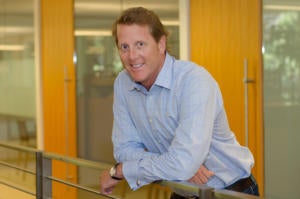 Let's start with the downsides. For these VCs, language matters. "Terms like 'innovation' and 'disruption' used to be very high bars," says Barry Eggers, a former Cisco executive and founding partner of Lightspeed Venture Partners, an investor in Snapchat, MapR Technologies, Mulesoft and Nimble Storage, among others. "If something was innovative, it meant it was a total game changer. If something was disruptive, it meant it was going to potentially replace existing solutions or technologies."
But that bar has been lowered to the point where, as those terms are used more prevalently, they become useless, Eggers adds.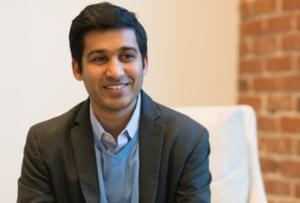 Shardul Shah, a partner with Index Ventures, whose investments include Dropbox, Datadog and Signal Sciences, agreed, saying that these buzzwords are "hollow in nature." That said, Shah also noted that they are used in an attempt to create common understanding, particularly when startups are pitching enterprise executives who say they are interested in driving more innovation, but often result in confusion and lack of clarity.
[Related: –>Business first and IT second]
But as Shah and others noted, startups and their potential enterprise customers are better served by focusing on the business value they can create together by centering on specific strategic priorities. "We think in terms of business value," Shah says. "The CIOs we respect and enjoy think in terms of business value."
Finding business value
In an age of digital dominance and the need for speed, many CIOs would attest that they can learn much from startups. On an operational level, established organizations learn about faster, more iterative software releases by exploring how younger companies have implemented agile and DevOps.
Visiting Silicon Valley VCs and their portfolio companies can also give them a window into what's next on the horizon, even if those technologies might not yet be enterprise-ready.
These collaborations can go a long way in helping large organizations find new ways to tackle technical debt, says Tom Frangione, a former entrepreneur and now COO of Greylock Partners. "Sometimes it's hard to wave your magic wand and have that go away," he says.
And as enterprises get smarter, startups can get the opportunity to establish themselves as viable partners. Frangione points to a few examples. The first is cloud-monitoring software maker AppDynamics, a former Greylock investment that was recently acquired by Cisco Systems for $3.7 billion. Frangione says that early in its life, AppDynamics worked closely with Deutsche Bank to drive more software development using agile and DevOps. Likewise, when Clorox looked to provide better visibility for employees into its SaaS services, it turned to Skyhigh Networks, another Greylock portfolio company.
[Related: –>Coca Cola's investments in startups is the real thing for innovation]
But for enterprise IT organizations, Silicon Valley offers more than traditional customer-provider transactions. Large, established companies including GE, BNY Mellon, BMW and Nestle have launched innovation centers in Silicon Valley, drawing closer proximity to both talent pools and the community of progressive technology organizations.
At the same time, many companies have embarked on more in-depth partnerships, like Ford's collaboration with Pivotal, to name one. And in recent years, the number of corporations launching their own venture arms has grown and, in many cases, expanded in scope: While many corporate VC funds focus on early-stage companies in their own and ecosystems, many have invested in startup technologies outside of their sectors.
Riding the tide
It hasn't always been this way. Ten years ago, startups in Silicon Valley and other areas took a big hit. As the economy crawled out of a recession, many enterprise IT organizations retreated to their comfort zones of working with large, incumbent vendors, shunning newer companies in the process.
Lightspeed Ventures, for one, saw an opening. The firm already had trusted relationships with many large potential customers of their portfolio companies, but Eggers and his team looked to double-down, putting together a rigorous program that provided more meaningful engagements with startups.
"We leveraged [our past experience with large enterprises] to get them to come in and meet some of our newer companies," Eggers says. "We were surprised at how successful it was, from both sides."
[Related: –>CIOs seeking partners in innovation should broaden their search]
Here's how it works: Lightspeed offers to enterprise IT leaders a menu of companies they can meet, and then management teams from those companies come in, make 20-minute pitches and answer questions. Consider it "speed dating" for IT.
Both sides gain valuable intelligence. Afterward, Lightspeed asks each IT executive to rank the relevance of the meetings and inquire if they have budget for a particular technology and whether or not they want to schedule additional meetings. On the flipside, the startups gain valuable experience in communicating their business value to potential buyers or partners.
"It's a win-win," Eggers says. "From our portfolio companies' standpoint, they think this is one of the most value-added things we do for them."
Still, Greylock's Frangione says enterprise executives should look to build a larger ecosystem of contacts in Silicon Valley, as opposed to visiting startups one by one. He refers to it as a "network of sensors" — a collection of relationships that includes startups and their partners and investors. "I've always said to folks we get to know that we should be one of your sensors, not the sensor," Frangione says.
Shah from Index Ventures added that expectation management is a principle that is not discussed enough. Enterprises have huge challenges in managing legacy technologies and finding ways to adopt new technologies that enhance their people and processes, he says, but in many cases, a young startup, by definition, will not be able to address that entire portfolio.
Shah believes both sides need to be more open and realistic about what is possible. In other words, startups shouldn't promise the world, and enterprises shouldn't expect the world.
If an enterprise and a startup have true commitment about partnering to solve a business problem, communication will be more effective. But as technology becomes a more critical strategic differentiator for large companies, and VCs and their portfolio companies want to reach those potential buyers, we could be entering a "really, really noisy phase" that can be best managed through clear expectations.
To help simplify the process, VCs say they seek a deep understanding of their potential customers' values, goals and motivations. "We view ourselves as much more facilitators than chaperones to what success looks like for enterprises," Shah says, "because it's so dependent on who you are."