The digital imperative is driving companies to seek new sources of value for their customers, but this mission is difficult within the often cloistered confines and bureaucracy of their headquarters. Seeking to foster a culture that is more akin to startups than the corporate motherships, many large enterprises are cultivating innovation in digital labs and incubators.
United Technologies Corp. (UTC), for one, is investing $300 million in a digital accelerator, essentially a technology startup nestled in the DUMBO section of Brooklyn, N.Y. UTC, whose businesses make such machines as jet engines and elevators, aims to woo 250 people with expertise in key technology areas, including product management, user experience design, software development, data science, analytics and cybersecurity, according to CIO Vince Campisi, who joined the company from General Electric last year.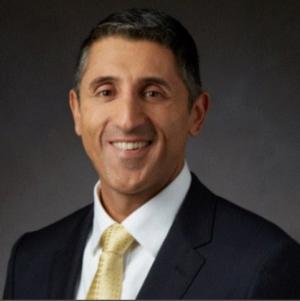 "This is a talent play and effort to scale our digital skills and capabilities and accelerate each of our divisions' journey on their digital transformation," Campisi says. Stockpiling such talent is table stakes for Campisi's efforts to drive operational efficiency and grow revenues. It's a notable change for UTC, which like other industrial manufacturers has traditionally treated IT as a vehicle for cost savings, says Campisi.
Campisi's story is a familiar one playing out across most industries. Technical talent, often averse to joining large corporations whose rigid operational structures and deliberate decision-making threaten to strangle innovation, have been lured by the likes of Google, Apple and Facebook with their can-do cultures. Some employees, particularly millennials, prefer companies that prize agile methodologies, design thinking and the ability to pump out minimally viable products.
But startup culture is hard to incubate in a large enterprise, says Forrester Research analyst Nigel Fenwick. Companies realize that they need to create separate labs with which to lure talent and promise them the opportunity to work on cutting edge technologies. "Digital innovation is very much one of the new rules of business," Fenwick says. "An innovation hub gives them an opportunity to describe something different."
This digital startup blueprint has worked for companies such as General Electric, which launched a software center in San Ramon, Calif. in 2011. Today it's ground zero for GE's Digital business unit, which CEO Jeff Immelt says will become a top software company by 2020.
Rival UTC has similar challenges in trying to use data analytics to generate the kind of efficiency gains that will help jet engines built by its Pratt & Whitney unit last longer. Or using a field service mobile application to make workflow easier for the 31,000 mechanics tasked with maintaining the company's two million in-service Otis elevators.
"If they can make a 1 percent improvement in the amount of time working on a customer elevator it's worth $30 million for the company," says Campisi. "That's why we're putting this investment in this because we see the value that can be created for our customers and for ourselves."
Incubators hatch innovation
If UTC's digital accelerator is built for speed, Wal-Mart's incubator, Store No. 8, represents the long view. Seeking innovation to help it better compete against Amazon.com, Wal-Mart launched Store No. 8 earlier this year to identify, fund and groom startups in such areas as virtual reality, augmented reality, robotics and drones. The startups operate independently though they are wholly owned by Wal-Mart.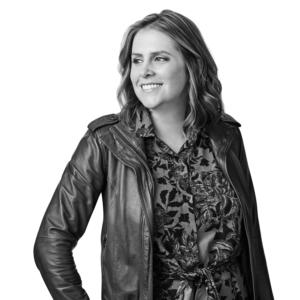 "Our mandate is to take a longer term view of what that impact may be so that we're getting ahead of and creating the experiences to deliver to our customers in the future," says Katie Finnegan, principal of Store No. 8. Unlike Wal-Mart Labs, the tech research arm that deploys computing infrastructure and software algorithms intended to deliver more near-term impact, Store No. 8 is searching for potential technologies that will bear fruit on a longer time horizon — think three to six years rather than months.
The balancing act is identifying startups that are working on "crazy things but are still tied to the business so you're creating an asset for when tech catches up and it becomes a strategic asset for the mothership," says Finnegan, who led corporate development at Jet.com before Wal-Mart acquired the company last year.
She says Store No. 8 will announce a handful of startups it plans to invest in over the course of 2017. Ideally, at least one or two of them will help the company create digital services that will resonate with some of the 150 million consumers Wal-Mart serves weekly. "I can't wait to create a customer experience that a customer didn't know they want but can't live without once they have it," Finnegan says.
With Store No. 8, Wal-Mart joined Coca Cola as one of the iconic brands bitten by the incubator bug. The beverage giant is building innovation with The Bridge, a three-year-old, Silicon Valley-based incubator that imbues 10 startups each year with the company's marketing expertise. The Bridge has spawned 68 pilot programs and close to 20 licensing agreements. Projects include augmented reality software that shows a store owner what an endcap product placement will look like and video technology to monitor wear on truck tires so they can be replaced before they blow out.
Neither an accelerator nor an incubator be
Digital innovation is also top of mind at Foot Locker, where CIO Pawan Verma is juggling a major ERP consolidation (replacing 4 point-of-sale systems in 3,500 stores) while exploring ways to bolster the consumer experience. The shoe and apparel company's Chicago-based technology arm's 65 employees are experimenting with mobile software, beacons, AR/VR tools, as well as analytics to help better personalize store content and offers for consumers.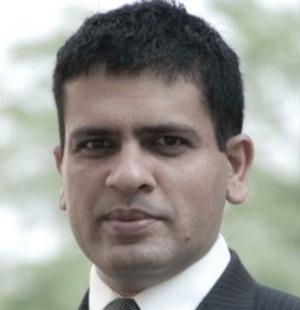 In May 2016, this team delivered a pilot for the App Launch Reservation tool, which allows users of the company's mobile application to reserve highly-anticipated shoes at their local Footlocker. Verma's team built the tool to help consumers avoid the aggravation of waiting in line.
Looking forward, Verma says that his team is looking into AR and VR tools that will let users virtually "try on" footwear and clothing. Ideally, consumers would don glasses in a store or while sitting in front of a computer at home that help them see what different colors or styles look like. Such data can significantly influence purchasing decisions. "There is a big play for AR and VR," Verma says, adding that it is unclear how that will unfold in the context of Foot Locker and other retailers.
Such projects will, ideally, help Foot Locker achieve what Verma calls "channelless commerce," or ensuring that customers can purchase shoes in stores and online without hassles. For this endeavor to succeed, Verma says seamless connectivity between digital and physical touchpoints, supported by a superior supply chain, is paramount.
Digital innovation takes many forms but few of the efforts will succeed without support from the CEO and the board. UTC's Campisi has that from Chairman and CEO Greg Hayes and the rest of the board.
"A big reason why I'm at UTC is because of Greg," Campisi says. "He understands the opportunity and is committed to go invest and be a market leader."
Related resources