A new adage, coined by MIT research scientist George Westerman, is making its rounds through the world of digital business practitioners: "There's never been a better time to be a great CIO, and there's never been a worse time to be an average one."
Loosely translated: Average CIOs are being shunted aside in favor of chief digital officers or new CIOs who can crack the company's digital code. Conversely, the great CIOs can orchestrate a complex symphony of technology implementations to achieve business outcomes. Increasingly, CIOs who succeed in these endeavors are leveling up, latching on to more lucrative roles either within their own companies or elsewhere.
[ Learn from your peers: Check out our State of the CIO 2017 report on the challenges and concerns of CIOs today. | Find out how IT leaders can drive innovation and transform their organizations for the digital era. | Get weekly insights by signing up for our CIO Leader newsletter. ]
How did they do it? There is no singular path or, as CIOs like to say, a "repeatable process" to moving up to COO, CFO or even CEO roles. But CIOs who have done it often balance technology and operations skills with a solid understanding of how to meet customer needs by moving certain levers in their businesses. Former CIOs who leveled up discussed their paths to promotion with CIO.com.
Kim Stevenson, general manager of Lenovo's data center infrastructure business
As the CIO of chipmaker Intel from 2012 to 2016, Stevenson used data analytics to make manufacturing, workforce productivity and other processes more efficient. And at a time most CIOs were talking about how they support the business, Stevenson began quantifying the value her department was delivering, including revenue growth and cost savings, in an annual report.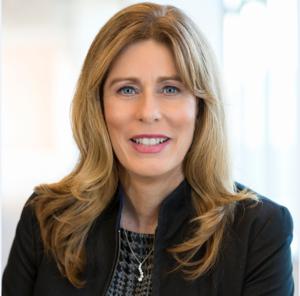 In September 2016, she was promoted to COO of Intel's client, IoT and system architecture group, where she worked for six months before jumping to Lenovo, where she manages the company's servers, storage and network equipment business.
Stevenson says CIOs who want to level up must avoid IT lingo and speak the language of the business. "Don't talk about containers and APIs and continuous integration and microservices," Stevenson says. "Talk about the processes that enable better execution or the process to enable you to reach more customers to enable your growth. That's the language of business."
Another tip for CIOs: Ask whether you are an order taker, a collaborator or a strategic partner. Consider carefully how much you are helping to construct the strategic plans of your business units. Such "CIO-plus" leaders have won over the trust and respect of their business peers. "That's when you get to catapult out of IT," she says.
Finally, CIOs must get in front of the board so they can hear and learn from the questions board members ask. Even providing the board with an information security update can be a valuable experience, as CIOs will learn how the board thinks about corporate risk. "Get in there and build relationships so that the board, CEO, as well as the senior leadership team see you as that trusted partner," says Stevenson, who served a few years on the board of Intel partner Cloudera.
Mike Relich, COO of Crate & Barrel
Relich has been thinking as an operations officer with a technologist's background since his days as a CIO of Wet Seal, where he also asked for and received responsibility for ecommerce, customer services and fulfillment. It was a bold move at a time when most CIOs were viewed as order takers rather than business operators, but a necessary one in Relich's view: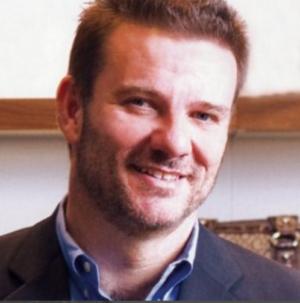 "I always believed that to be successful as a CIO that I needed to understand the business better than my users because, how could I come in and present a solution if I didn't understand what problem I was solving?"
The experience emboldened Relich. In 2004 he landed the CIO role at Guess, where his oversight extended to ecommerce, distribution and strategic planning. Relich helped grow the company from $640 million in 2004 to $2.5 billion in 2014 while limiting IT expenses to 1 percent of sales; the industry standard is about 2.5. His operational experience prepared him for a role as Guess COO, which he held from 2013 until 2016, when he joined Crate & Barrel.
Relich says CIOs who want to advance to new roles must talk to business executives in their language. "I talked to them as a business executive and established very good relationships with them and I think they looked at me as a business executive who knew technology rather than as a tech executive," Relich says. Another key is staying away from bureaucracy when possible. Relich says you must develop relationships with all of your corporate customers and understand their problems. "When you're looked at as a problem solver as opposed to a guy plugging in printers it changes the narrative," he says.
Yvonne Wassenaar, COO of Airware
Earlier this month Wassenaar started her new role as COO of Airware, a startup that provides cloud services for enterprise drones. Wassenaar is building on her experiences at New Relic, where she oversaw the cloud that runs commercial monitoring software and managed more than 100 SaaS applications since 2014. She's been tasked with growing Airware's business in a similar fashion, including streamlining cloud applications, but with a twist: Now the IT department reports to her.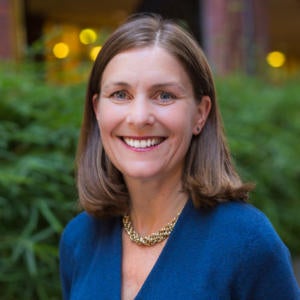 Wassenaar says her stint as CIO will help in her new role because it helped her gain a holistic view and understanding of how to support New Relic's business processes. "In moving from the CIO to COO position you're taking it more from process angle than the technology but there is still the intersection so you're looking at both and I think that's fundamentally what helps drive success as companies grow," Wassenaar says.
CIOs who want to level up cultivate strong business relationships and are skilled at cross-functional execution and collaboration, she says. For example, whereas CIOs might have conducted ERP implementations in a silo, now they're partnering with sales leaders to implement Salesforce.com.
Wassenaar advises CIOs looking to level up to grab a seat at the executive table, which she benefitted from at New Relic. She says this experience was instrumental in her ability to move up the ladder.
"I had exposure to and participation in how we were guiding the company strategy and how we worked through the different challenges and pivot points at New Relic," Wassenaar says, adding that she worked closely with the chief product officer, chief marketing officer and the CFO.
Abhi Dhar, CEO of Packyge
Bitten by the entrepreneurial bug, Dhar ceded his dual role as Walgreens CIO and CDO to launch Packyge, a startup building a mobile marketing platform to help retailers lure in local shoppers with targeted offers. Dhar's resume sheds light on his interest in running a digital business predicated on leveraging smartphones.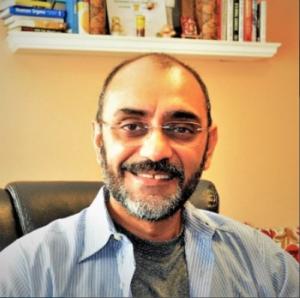 In 2009, Dhar joined Walgreens as CTO of the drugstore retailer's digital and consumer mobile platform's business, which went on to build one of the first mobile applications that enabled prescription refills and other activities from a smartphone. The app is now used by more than 1 million consumers daily.
"That gave me the taste for building a team, thinking about product, consumers, and managing a P&L statement," Dhar says of the experience.
When Dhar was promoted to CIO in 2014 he did something novel: He ran IT as a commercial business rather than as a cost center. Conversations with business peers centered on driving sales using technology. Even so, he reduced the IT costs by 25 percent within one fiscal year without impacting top-line growth. He later added digital product management and CDO responsibilities.
For Dhar, expanding beyond a CIO role means running IT with a strong focus on customer empathy, essentially starting with the consumer and working backward. "When you start operating that way, it doesn't matter whether you're doing an IT job, or a digital job or a division head job, you're essentially a business owner and you're thinking about how best to deliver customer innovation," Dhar says.
Related articles