IT leaders often point to their unique vantage point across the entire enterprise to position themselves for higher roles. And in the digital era, their boards and CEOs may well be taking more notice.
In the process, CIOs might blaze a path toward higher office—perhaps to the COO role, which many see as the next logical step for IT leaders, although it has proven rather elusive to date.
One longtime CIO recently made that very leap. Earlier this month, Steve Bandrowczak was named COO and CIO of Alight Solutions, a new company formed after Aon sold its outsourcing and benefits administration businesses to Blackstone Group for $4.3 billion.
[ Get an inside look at how one CEO's IT background positioned him for the top job, and find out how great CIOs push their careers to new heights. | Get weekly career tips by signing up for our CIO Leader newsletter. ]
Shortly after the announcement, Bandrowczak attributed his rise to his track record of driving different forms of value to previous employers, including Nortel, Avaya and HP, where he took on leadership roles outside of IT.
While his CIO pedigree put him in position to move into other functional roles, it was his experience in those other roles—and his own preparation to take them on—that positioned him for the new role.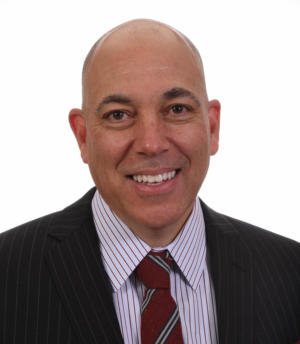 "It's not the technology bent," Bandrowczak said. "It's the understanding of what the functional leaders are looking for, speaking their language, and then bringing them the technology and transformation capabilities underneath it."
Bandrowczak's priorities—and the accompanying challenges—at Alight are instructive for IT leaders seeking to drive digital success. Likewise, his reflections of his transition to new executive roles offers a blueprint for how IT leaders can reach new levels in their careers.
Driving transformation, reinvention
Many CIOs aspire to move up in the corporate world, and while many have achieved such heights—even becoming board directors—they still face challenges in rising above their technological roots and prowess.
[ Get more advice for climbing the executive ladder with these 10 tips for CIOs looking for a seat on the board ]
Still, despite prognostications that the COO role was the next evolution of the CIO, few have actually assumed that perch.
One of the first notable examples was Kevin Turner, the Walmart CIO who became head of Sam's Club before being appointed COO of Microsoft. Greg Carmichael rose from CIO to COO—and then to CEO—at Fifth Third Bank. And Mike Capone, previously CIO and head of product development at ADP, now serves as COO of Medidata Solutions, one of the largest New York-based startups.
Perhaps the big difference for Bandrowczak is his general management experience. In addition to serving as CIO at companies including Avnet, DHL, Lenovo and, most recently, HP, he has also taken on executive leadership roles outside of IT. At Nortel, for example, Bandrowczak ran sales. At Avaya he oversaw R&D, marketing and channel organizations. And at HP he went from a CIO role to run the company's global business-process outsourcing business, as well as its internal shared services organization.
Now, at Alight, he oversees both technology and operations; his portfolio includes shared services, enterprise risk management, procurement, real estate and supply chain, not to mention leading the organization's overall transformation.
And with his wide purview comes a number of key priorities. One of the most intriguing involves Alight's Workday practice. The company has done more than 300 Workday implementations, Bandrowczak said, and currently handles one in every three implementations globally.
As Alight continues to bolster its practice—which includes 1,000 certified Workday professionals—Bandrowczak and his team are moving all of their HR and financial systems to the vendor. Their aim: To eventually demonstrate their own experience to show clients the "best-case, best scenario in what great looks like."
Bandrowczak and his teams are also focused on how technology can help deliver better customer experience. Mind you, while Alight is a brand-new company, the operations have existed for 20 years. Bandrowczak said they are looking at a variety of new and emerging technologies to bolster a strong existing back-end function with better communication and customer problem-solving across multiple channels.
Internally, his organizations will focus on boosting automation through better use of analytics, artificial intelligence and robotics. At HP, Bandrowczak led an effort to reduce back-office functions by 30 percent; at Alight, he expects that a combination of analytics, artificial intelligence and robotics can help automate up to 50 percent.
Those initiatives are some of the critical steps the new company is taking as it looks to build on its legacy reputation and market strength by driving a culture more focused on innovation and operational excellence—which will lay the building blocks for an expansion into the B2C market, Bandrowczak said.
"This is an incredibly successful business with an incredibly successful history," he said. "How do you reinvent yourself while you're being successful? Great companies have the ability to do that."
Building a COO resume
Great CIOs, too, can shift to becoming great COOs, but not without some reinvention.
For Bandrowczak, that reinvention started early in his career and has been in progress up until his appointment at Alight.
For one, Bandrowczak gained critical intelligence into business operations through frequent exposure to M&A activity.
During his decade-long tenure as CIO of Avnet, the electronic components and services company acquired 40 companies, which meant Bandrowczak and his team were averaging a new integration every quarter. As CIO of Lenovo, he oversaw the integration of IBM's PC unit.
Transaction activities like those—and several others since—took Bandrowczak into the "bowels" of how companies run. "You get to see how businesses are wired and unwired," he said. "With all of that M&A activity, you get a chance to really understand a company's processes at an incredibly in-depth level."
Then came the opportunities to step outside of IT for general management roles, as he did at Nortel, Avaya and HP. Some of those opportunities came about through serendipity, but others happened because Bandrowczak stepped forward to take on new challenges.
He didn't hesitate to do so because he had spent a considerable amount of time studying and learning about those roles—both on his own, and through his other duties at the companies—and felt he had the right business-leadership qualities to fill those voids. "Even though I hadn't run (those organizations) before, I certainly understood what the job was, what the capabilities needed were, what I needed to do, and how to be able to lead those groups right from day one," he said.
Bandrowczak believes business-leadership prowess will determine if CIOs get those upward opportunities. Today, as he sits with his C-suite colleagues, he can speak fluently in how to run a sales operation, how to run a services organization, and clearly explain how technology can impact those and other functions—and, most importantly, deliver competitive advantage.
That matters more today than ever before. In the digital era—rife with new competitive threats and prospects to drive real change—Bandrowczak said CIOs will have ample opportunities to demonstrate their true value. But first, they need to prove their mettle as true business leaders.
"What's really exciting in the IT community is that at the board level and CEO level, everyone is paranoid about what is happening with technology to disrupt their business, and how you deal with those disruptors," he added. "That puts IT leadership in a great position, if they can elevate their game on the business side."