Mobile ordering is fast becoming a must-have offering for retail chains built on quick customer service. But as several first movers in mobile ordering have shown, balancing digital services with in-store experiences can be challenging.
Shake Shack earlier this year took a unique approach as it prepared to launch a mobile application that enables consumers to order and pay from their iPhones. It allowed hundreds of consumers to give the application a whirl in select locations around the country. But they weren't your average consumers.
They were digitally-savvy contractors, farmed out by crowdsourcing startup Applause, who paid them to ferret out software bugs and make suggestions about how to improve the application's layout prior to the nationwide launch in January, says Phil Crawford, the quick-service chain's vice president of IT.
It also helped Shake Shack integrate the digital service into its operational workflow, potentially helping the company avoid the execution issues and bottlenecks that have plagued Starbucks, Chipotle and other companies offering mobile ordering services.
[ Check out our strategy guide on how to do mobile development right. | Get familiar with 15 low-code tools for building mobile apps fast. | Get the latest insights by signing up for our CIO daily newsletter. ]
"We could have launched it and it would have been a disaster because what I thought I knew two-and-a-half years ago when I sketched it out with a Sharpie and what it actually is night and day," Crawford tells CIO.com. "Sometimes you just have to just shut your mouth and listen."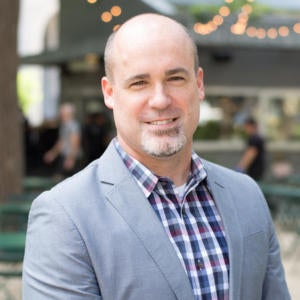 The ability to order and pay for products via a smartphone is rapidly becoming table stakes for companies who wish to curry favor with and strengthen loyalty among today's consumers, many of whom are seeking more digital experiences from their favorite brands. Domino's, Panera and Starbucks are among the early adopters of such services.
Paying people to find flaws
Shake Shack's "Shack App" enables users to select a location they want to purchase food from, choose a pick-up time and place an order in advance, offering a respite from the chain's notorious long lines. To ensure freshness, the kitchen begins working on orders at least 15 minutes before pick-up time. When the order is ready, the app pings the customer with a text message to their phone, a feature that replaces Shake Shack's unwieldy "purple cow" beeper system.
Companies launching a mobile ordering services can take several months to a year before launching their first version of their app. Applause, whose clients include Coca-Cola, Starbucks and Ford began testing the Shack App in October, deploying 775 individual testers, many of them quality assurance and software professionals, to visit locations in New York; Chicago; Philadelphia; Washington, D.C.; Boca Raton, Fla.; Las Vegas; Los Angeles; Austin and Boston.
Using feedback from Applause's testers, Shake Shack trained staff on how to work through operational problems, such as what happens when a guest doesn't get a notification that their food is ready, or when an order is incorrectly processed, Crawford says. "We learned so much because of the feedback from real-life experiences and we took that feedback and updated the app," Crawford says.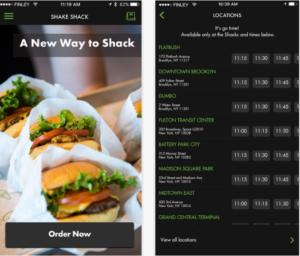 Crawford is convinced that the testing paved the way for Shack Apps' approval ratings. In an in-app poll completed by 3,700 guests, 91 percent said the app was visually appealing, with 81 percent indicating they were likely to recommend a friend try the app. More importantly — this is a food chain not a software development company, after all — 86 percent of those surveyed said the food quality was as good or better than what they were accustomed to receiving when dining in.
The positive user experiences can't be understated, particularly as quick-service chains deal with execution issues associated with mobile ordering services. Empowering savvy smartphone users to jump the line is creating a digital divide; consumers who don't use mobile ordering may find themselves waiting for service at the counter.
It's not uncommon to walk into a midtown-Manhattan Starbucks, for example, and see 30 people waiting for mobile orders while baristas try not to ignore the five souls unfortunate enough to try to order at the counter. Starbucks, whose management acknowledged the issue is hurting business, is addressing the issue by notifying app users when their mobile order is ready. Whether and how that will improve service for in-store customers is unclear. Similar issues are hindering the effectiveness of Chipotle's mobile ordering service, leading to slower assembly lines for the burrito-making chain.
Restaurant consultant Aaron Allen says that mobile ordering has created bottlenecks for the likes of Starbucks and Chipotle because the services are ostensibly turning tens of millions of consumers, which vastly outweigh the number of customer service staff employed in QSRs (quick-service restaurants), into cashiers.
While the automation enabled by mobile ordering frees staff to make more drinks or build more burritos, the companies need to figure out how to empower employees to juggle digital and in-store orders, a tricky balance few have mastered. "Part of the learning curve is that you shift the resource issues," Allen tells CIO.com. "You're adding unlimited cashiers but still having the same number of cooks."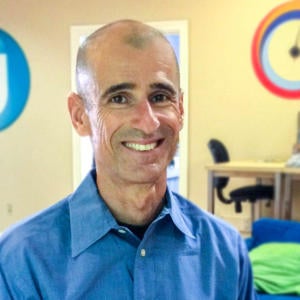 Meanwhile, Allen says that companies offering digital services will likely reallocate resources and change pick-up and waiting areas, possibly moving them to another part of or even outside of the store. Brands know it's important to avoid driving away millennials seeking the kind of "velvet rope experience" that enables them to hop long lines, Allen says.
"It's an industrial engineering challenge," Allen says. "In the short term there will be some frustration but the organizations that are out in front that are experiencing failures are learning faster."
One company that obviated such pains is Panera, whose digital sales are on track to surpass $1 billion in 2017. In the run-up to its Panera 2.0 digital initiative in 2014, executives spent about 100 hours a week in a Massachusetts Panera location observing issues and refining the approach.
Shake Shack took a similarly cautious approach but focused on how the Shack App integrates with the physical retail experience and how it impacts its employees, says Applause CEO Doron Reuveni, whose testers sign non-disclosure agreements when they are assigned to work on client projects.
Through May 31 Shack App has been downloaded 350,000 times, as the software averaged 2,900 daily active users and processed 1,250 daily orders through the month. Now Crawford is busy working with Applause to launch an Android version of Shack App. He may also enlist the company's fleet of testers to probe a conversational bot that will allow customers to text orders. Starbucks and others are building bots, an effort to strengthen the connection between their brand and consumers.
"If you're not digitally savvy you're left behind," Reuveni says.
Related articles
Strategy first: How to do mobile development right