How many of your applications managers can do a cost-benefit analysis? Does your director of engineering understand total cost of ownership? Deborah Strong, CFO of IT and Operations at $28 billion insurance provider Travelers, could not answer either question positively, so she decided to do something about it.
"If you want to move IT from being a cost center to driving value, the CIO and the CFO cannot be the only people talking about chargebacks and new IT service models," says Strong. "Your IT teams and their business partners have to be having similar conversations. Finance is the language of business, and IT leaders need to be versed in it to serve as stronger technology partners for their businesses."
But when Strong and her colleagues assessed the IT organization's readiness to educate their business partners about how IT drives value, they had a big gap.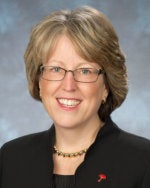 "Many of our IT people had never taken a business class, let alone accounting," she says. "They did not understand their own budgets and were afraid to say, 'I don't understand what combined ratio is.' There is a lot of jargon in the business world, and it is hard for IT to have a peer-level conversation when other functions are using terms they don't understand. It puts IT at a disadvantage."
Strong found, for example, that when IT engaged in cost-benefit analysis, "they were good at talking about the C but not the B," she says. "Since the benefits of an IT investment are always in the business, IT was not knowledgeable about that side of the equation. Even when we pushed on the C part, we found that they were only factoring in the initial investments. They were not including maintenance, ongoing cost implications, depreciation and any potential cost offsets with sunset opportunities."
So Strong and her colleagues took action and developed a two-day course to get Travelers' IT leaders smarter about the finance behind IT investments.
Travelers' IT finance course
The course, attended by senior members of the IT team, meets over two days. During the first day, attendees learn, in general, about how Travelers and other public companies make money.
"We look at our financial reports and discuss why certain terms are included," says Strong. "We all hear terms like profit, growth and assets, but what do these concepts really mean and how does the business use them?"
If the first day is designed to get people comfortable with financial statements, the second day is devoted to discussing IT's role in influencing those statements.
"We talk about what drivers we have in IT to impact the top and bottom line," says Strong. "We ask, 'How does the business make decisions around IT investments? What does total cost of ownership mean? What's in a business case?'"
Either Strong, a colleague or an outside consultant teaches the class, and team members can take the class live in groups of 15 to 50 or as a webinar.
"We have 6000 people in IT at Travelers, over 800 of whom have taken the class," she says. "We like to keep the live class small because it's very interactive. The webinar version allows people to take a refresher when they need it and is giving us more reach."
How did Strong get buy-in for the course?
"This was a 'just do it' initiative," she says. "We were changing our traditional chargeback model to a services-based approach and realized that if only 2 percent of our IT organization was equipped to have peer-level conversations with their business partners, we would face an uphill battle. Deciding to develop the course was a no-brainer."
From all accounts, the class is a success, Strong says.
"Every time we open a class it's oversubscribed," she says. "People who have been in the company for 20 years tell us that they now have a better understanding of the perspective of their business partners and are better able to help them make decisions."
Not only that, but Strong can see that the cost-benefit analyses her teams are producing our more thorough.
"With technology moving out of the back office, the decisions we make are no longer this storage vendor or that," she says. "We impact our customers directly, and we are now better able to play that role."
For CIOs and other IT finance leaders interested in creating a similar class, Strong offers the following advice:
1. Make it real. The best way to ensure that the course is not a success, says Strong, is to "show slides around SOP 98-1 capitalization and watch their eyes glaze over." Instead, Strong and her colleagues used M&Ms and an egg carton to illustrate cash v. expense.
"Let's say you do a prepaid five-year deal with a vendor. You have a lot of spend in one month; but if you take an expense view, the picture is a smoother one," Strong says. "We ask attendees to distribute M&Ms into egg cartons to give concrete form to abstract concepts. It's a low-cost exercise, and it drives the example home."
Strong cites another example that typically offers an epiphany to attendees. The course instructor offers three scenarios that generate $100 and asks which impacts the bottom line most immediately: a) $100 from a new customer, b) $100 from an existing customer, or c) $100 that was budgeted but not spent. (The answer is C.)
"This is not about reading an accounting 101 text book and testing everyone," says Strong. "You are educating people who have never taken a finance class. You have to find ways to help people grasp these concepts so that they can apply them when they leave the class."
2. Start with the basics. "Don't underestimate the gap that exists between what your IT team currently understands about finance and what they need to know," says Strong. "Start with foundational concepts and then assess how quickly you can build on them."
3. Get started. "IT's new role is to advise on investments in robotics, drones, and digital self-service platforms," says Strong. "Without an understanding of finance, we will not be effective in this role. Anything you can provide to IT leaders will be more than they have now. Just do it. You can always improve upon the course as you go. But if you don't elevate your team's business acumen, they will not be able to have the impact that your business needs them to have."
About Deborah Strong
Deborah Strong joined Travelers in October 2013 as Chief Financial Officer, IT and Operations. Prior to Travelers, Strong was with The Hartford for more than eight years, most recently as Vice President and Controller and as Vice President, Strategic Operations before that. Strong received a BS in Economics/Finance from The Wharton School, a MS in Electrical Engineering from Syracuse University, and a MBA in Operations & Strategy from The Fuqua School of Business at Duke University.