Wary of an ever-hungry Amazon.com lurking on the horizon, one home service giant is fighting back. ServiceMaster Global Holdings, whose brands include Terminix, American Home Shield and Merry Maids, is rushing headlong into the so-called Uberification of the industry, a digitization of services intended to bolster the quality of service it delivers.
"The challenge for us was, how do we leverage digital technology to transform our experience and ensure a consistent experience every time 75,000 times a day," says CIO Jamie Smith, who is leading the digital transformation currently underway at the 90-year-old Fortune 1000 company. "The only way you can do that in tech today is through mobile and digital and that really starts with how we engage with our customers, all the way from the delivery of service to billing."
Adoption of digital technologies is on the rise. Forty-one percent of organizations indicated they had an enterprise-wide digital strategy, up 52 percent from three years ago, according to the 2017 Harvey Nash/KPMG CIO survey of 4,498 CIOs. Yet even in the digital age home services are struggling to modernize. Smith's secret? Implementing a mobile platform to better connect technicians with homeowners and instituting agile and devops frameworks to accelerate software delivery.
[ Get an inside look at 10 real-world digital transformations at today's leading organizations, and find out why companies struggle to cultivate digital strategies. | Get weekly insights by signing up for our CIO Leader newsletter. ]
Go digital or don't bother going to the home
See if this sounds familiar: You book a home-service appointment with a service provider that dispatches contractors to tackle jobs. You have little connection to the contractor, so you can't warn them that you won't be home at a certain time or to watch out for the dogs in the backyard. Moreover, contractors often get delayed. When that happens, they typically have to call the service provider, who relays the information to you. Such has been the state of home services for decades — a system that doesn't scale, and is ripe for disruption from a digital-native newcomer.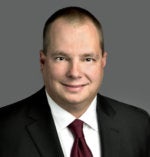 "We realized there was a big opportunity from our side to embrace the digital transformation and, in some cases, the disruption across all of our brands," says Smith. Shortly after joining ServiceMaster in 2015, Smith began mapping out the customer journey but he quickly realized it was only half the equation. He also had to map out the service provider journey for the 9,000 Terminix technicians who provide pest control, as well as the 11,000 businesses who contract 44,000 technicians to fix air conditioners, pools and other home items on behalf of American Home Shield.
A big step in this strategy was partnering with Dispatch to build a mobile application that enables service technicians employed by ServiceMaster brands, as well as contractors, to schedule and manage jobs. It works like this: A job is initiated when a homeowner calls a call center to schedule an appointment or schedules one online with ServiceMaster. A call center agent reads the request and offers it to a third-party service provider or technician who is an employee of ServiceMaster via the Dispatch mobile app. The technician can then accept the job and schedule it with the homeowner via the Dispatch mobile app or desktop, sharing a web link containing pertinent information about the task with the customer.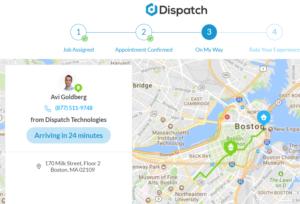 The customer meanwhile can track the technician's route to his or her home, text the technician to provide a status update, pay and fill out a brief online survey once the task is completed to give ServiceMaster instant feedback about their satisfaction with the work. Such information enables ServiceMaster to quickly follow up with the technician is necessary. While the feedback is crucial, Smith says he fell in love with Dispatch's easy-to-use APIs as well as the company's willingness to work with him to perfect the user experience for both the technicians and homeowners; he likened it to the rapid service consumers are accustomed to receiving from Uber.
"Speed matters; the expectations of technology are shifting so fast that it's difficult for a company to keep up," Smith says. "We saw Dispatch was a way to accelerate our transformation or Uberification." In June, ServiceMaster co-led a $12 million Series A funding round in Dispatch with GrandBanks Capital.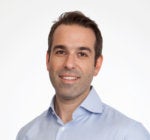 Dispatch is just a slice of a broader digital transformation at ServiceMaster that started with Smith's boss, CEO Robert Gillette, more than two years ago. The company launched Ground Floor, a 20,000 square-foot innovation center in which it's working with entrepreneurs and accelerators to broaden and accelerate its impact in commercial services. The goal is to allow ServiceMaster and its partners to test potentially disruptive ideas without disturbing corporate business processes.
Agile, the new IT operating model
ServiceMaster also required changes to its IT operating model. Like many traditional enterprises, the company had been hamstrung by decades of Big Bang implementations, including two-year ERP and other IT projects that never worked out. "We knew we had to change and do things quickly and incrementally," Smith says.
The new way: application delivery predicated on software development conducted in agile and devops. ServiceMaster employs "scaled agile," running roughly 10 software deploys a day, executed by roughly 30 self-organizing agile or kanban teams composed of IT, marketing and business line managers. In scaled agile, the approach is Weighted Shortest Job First (WSJF), a prioritization model used to sequence jobs. A push toward devops is underway.
"That is the way work gets done; there is no more IT-business customer relationship," Smith says. "We've blurred that line and created a feature factory that churns out an amazing amounts of work."
But the boost to his department's code pipeline is creating another challenge. How can he ensure that the "widgets we spit out are the best, most important things that we're working on" and inject them into ServiceMaster's business planning and strategy to propel the company to the next level? It's a question with which Smith is constantly wrestling.
One thing he is certain of is that there is no "done" in ServiceMaster's digital transformation — not with Amazon.com and other ecommerce providers waiting in the wings. Amazon.com is ramping up its Amazon Home Services unit to include a Geek Squad-like home device set-up service. "They're nipping at our heels and they have a massive amount of resources and we have to try to get there first," Smith says.
Related articles