The world's oldest winery is a cool, dry cave near the tiny village of Areni, in southeast Armenia. In late 2010, researchers unearthed a host of vintner's tools there, dating back 6,000 years: fermentation vessels, withered grape skins and drinking cups. It was an astonishing testament to the longevity of winemaking, an art that many equate with sophistication itself. (No one felt this more passionately than Ernest Hemingway, who insisted that "wine is the most civilized thing in the world.")
In our own century, the venerable practice of winemaking is undergoing its own digital renaissance. It is being led by such organizations as E. & J. Gallo Winery, the largest global exporter of California wine. CIO Sanjay Shringarpure, who joined E. & J. Gallo in 2014, is bullish on IT's ability to sustain business impact.
"What I started to realize after the first year on the job was [that] the scale and scope of IT at the winery is vast," Shringarpure explains. "IT interacts directly with the business support applications, helping the engine of the company—our sales and marketing teams, as well as our winemakers and our wine and grape supply division—to help us make the wine."
As an agricultural concern, the wine industry is inherently cyclical. Every year in California the "crush" begins, the brief harvest period when time literally becomes money. The grapes ripen and must be picked, shipped and crushed. The season starts roughly in mid-June and extends until October in some regions. Any number of variables can impact yield and grape quality, from heat to precipitation levels to vine disease.
The "crush" is the basis for E. & J. Gallo's revenues. Yet until 2014, Shringarpure explains, the crucial data underpinning the company's harvest was manual, confined to Excel and isolated in disparate systems.
Using analytics to harvest a better grape
In such a brief harvest period, there are many stakeholders. At E. & J. Gallo, all of them demonstrated interest in unifying the essential grow data. On the corporate level, senior executives were keen to employ automation to think at the margin, repeatedly demonstrating a willingness to invest in long-term initiatives, including business intelligence (BI), mobilization and digital.
"Grower reps," winery employees who worked directly with external farmers, were interested in the potential supply chain efficiencies that a consolidated digital ecosystem could provide. And ultimately, of course, there were E. & J. Gallo's external customers, who stood to benefit indirectly through a unified internal data environment—and, by extension, reduced product degradation and higher grape quality.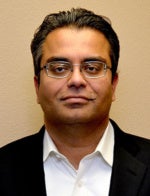 "What we focused on over the last three years was to create a mobile scheduling application that could be used in the fields," Shringarpure says. "Imagine a grower rep going to a vineyard, tasting the grapes, and then right there on an iPad, scheduling that from a supply chain perspective, as well as gathering field collection data on the characteristics of that grape, in a digital ecosystem that you've created in an iPad or an iPhone."
The effort, Shringarpure explains, was based on three primary principles. First, the app needed to be a conduit for digital field data collection, a visualization tool that would create efficiencies in the data workflow. Second, it had to be mobile, freeing grower reps up from having to go back to the office after data collection. Finally, it had to complement and enhance current business processes, not distract from them.
The application, which is distributed exclusively within E. & J. Gallo's intranet as a "test and develop" iOS app, is naturally calendar-based. The user interface is based on both seven- and 14-day cycles.
"The app allows you to say, 'This sub-block in the vineyard gets picked now,' or 'This vineyard gets picked two days from now,' based on the characteristics and development of the grapes," Shringarpure explains.
The app's data collection and integration functionality is being merged with internal geographic information systems (GIS). This will prove crucial in a growing environment like California. A recent years-long drought was one of the most severe in the state's history, stretching across the Central Valley's 18,000 square miles from Redding to Bakersfield.
"Using GIS technology, geographic information systems to overlay satellite imagery, and to gain insights from that while we're mobile scheduling, that's where the progression of this initiative is going to be heading over the next two to three years," Shringarpure reports.
The long-lasting impacts of digital transformation
Shringarpure says that as a leader, he focuses on listening as well as continuous learning. These disciplines served him and his team well as they worked together on this ongoing project.
"From a motivation angle, it's huge for our team to see that they are not just providing technology and hoping it'll be used," he says. "It's adding value to not just E. & J. Gallo, but also the broader community, as their grapes get picked on time, and there is less wastage. There are very few scheduling issues, and they are minimized. All of this is real."
Additionally, as someone who joined the company from another industry, he found the collaboration required to launch the app to be especially edifying.
"I came from financial services, and as I delved into learning about Gallo and what we do, what was eye-opening to me was the amount of technology that is being used in the Ag sector, specifically in the wine industry," Shringarpure says. "There is a thirst; there is a demand for automation and digital data collection."
His team stretched themselves, taking the time to study the picking process while analyzing the workflow from vineyard to crush pit. They had in-depth conversations on business process, reframing technology's priorities to reflect the needs of the "grower reps" they served.
"It helped elevate the conversation away from 'IT is costing too much' or 'the IT investment that Gallo [makes] doesn't reflect the value,'" Shringarpure says. "This was a concrete way of showing the value on a continuous improvement basis rather than just being focused on, 'Hey, are my laptops working? Are my reports coming out on time? Is the phone system working?'"
This drive towards real-time, actionable data has sustained itself in different ways throughout the IT organization. IT, Shringarpure says, has become the "connective tissue" between different areas of E. & J. Gallo Winery, a multinational with upwards of 90 brands under its banner. IT's agility in rolling out a DocLink instance, for example, allowed sales representatives to forgo the massive binders, full of printed daily sales reports, that were literally dragging them down.
E. & J. Gallo's IT has driven and sustained a transformative vision of how data is collected and consumed. And it all started with an app.
"The grower reps, the folks who are using these tools, have said that this [app] has been a game changer for them in terms of productivity, in terms of being able to deliver value to the business," Shringarpure says.