In 1925, a bespectacled Scottish engineer named John Logie Baird strode up the entranceway to the Daily Express in London. The year before, Baird had used sundry items, ranging from a bicycle lamp to a used tea chest, to fashion a crude device he dubbed a "televisor." In his laboratory, the "televisor" managed to successfully transmit a flickering image of objects in outline over a distance of 10 feet.
Further breakthroughs followed. On Oct. 2 1925, Baird transmitted the world's first grayscale image at five frames per second, that of a garish ventriloquist head dummy nicknamed "Stooky Bill." Immediately afterwards, Baird fetched a young office worker named William Edward Taynton, who became the subject for the first televised image of a human face in full tonal range.
Now, the 37-year-old inventor, equipped with a penchant for self-promotion, sought the attentions of the press.
"For God's sake, go down to reception and get rid of a lunatic who's down there," the terrified Daily Express news editor exclaimed upon Baird's arrival, according to his staff. "He says he's got a machine for seeing by wireless! Watch him—he may have a razor on him."
Baird was ushered from the premises, and his abrupt dismissal represents one of the first reactions to a burgeoning media age. Baird's device was one of the first examples of emerging technology in the media space of the 1920s, and media organizations today must likewise contend with the opportunities and threats implicit in a host of emerging technologies. They must execute upon a multitude of data-driven, tech-centric tasks, such as audience measurement, social media analysis, and cross-platform app implementations. Every media company is a technology company, and all of them are grappling with major technological questions representing the frontiers of digital transformation.
In this edition of CIO Quick Takes, IT leaders from global media organizations reflect on the ever-shifting industry landscape and share what they are doing on a technological level to adapt.
David Kline, EVP and CTO, Viacom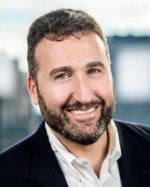 Media technology is at the epicenter of industry disruption. To address shifts in consumer behavior and deliver first-class content and experiences, [we must] continue innovating for the future. The result is an exciting and challenging set of opportunities that, now more than ever, need smart people with strong creative and technical minds. For Viacom, building the right team and culture is critical to our success as we continue to evolve across the business, from ad sales to distribution, content development and operations.
Viacom's investments in data science and machine learning capabilities enable us to gain better insights about our fans and a more sophisticated understanding of how, when and why they interact with our content. These advancements have translated to better support for the company's ad sales, programming and marketing teams, and they have delivered greater value for our advertising partners.
Likewise, the unprecedented distribution and advanced advertising partnership we recently formed with Altice USA will allow us to leverage unique audience data to deliver advertising across multiple platforms and screens while fostering collaboration on next-generation offerings that enhance the viewing experience.
At the same time, we are committed to embracing the potential of emerging technologies, such as the ongoing development of distribution technology, whether wireless through 5G or fiber to the home, to create advantages for Viacom and deepen our connections with viewers. From the creation of new digital products on mobile platforms to the experimentation of exciting mediums like virtual or augmented reality, we are creating new ways for consumers to experience and access our branded content unlike ever before.
This is a very exciting time to be in technology in general and the media and entertainment space specifically.
Rob Dravenstott,
SVP & CIO,
Dish Network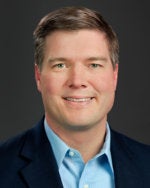 The definition of TV is changing, and it's more important than ever to offer consumers the ability to watch content wherever, whenever at a desirable price point. To meet this need, DISH is focused on continually increasing the pace at which we adapt our offerings to changing consumer preferences.
The key to keeping a competitive edge in today's landscape is ensuring that our entire company better understands these changing customer expectations. To develop that understanding, we've launched Base Camp, an immersive corporate training program that puts employees on the frontline in our sales and customer service centers, as well as in-home installation visits with our customers. This four-week program gives employees hands-on experience with our tools, processes and actual customer interactions. Base Camp has led to process changes, both small and large, that improve how our customers engage with our products and services and reinforce our cultural values—curiosity, pride, adventure and winning.
At DISH, we've also transformed how we deliver software solutions. Last summer, we opened a software development office in the thriving downtown Denver tech community. We designed the space to foster more collaborative software delivery, enabling us to experiment more easily and identify workspace, tool and process optimizations, including the surprising benefits of Ping-Pong.
With this move, we've collaborated with nearby tech startups to innovate new products, services and work styles. Best practices we learned from our downtown Denver office allowed us to more confidently transform our workspaces at our headquarters location and accelerate our agile program adoption across the enterprise.
As the technology landscape evolves, we constantly explore tools to help us accelerate our speed to market. Public cloud technologies have provided us flexible capacity to support dynamic and growing products such as Sling TV, our company's live over-the-top TV service. Investments in microservices and automation technologies have reduced dependencies in our environment and created faster paths to deploy services to production.
DISH and Sling TV are driving a consumer market that is changing in real time, and we're developing innovative ways to deliver video and connected services to millions of customers.
We thrive on the adventure of innovation and will leverage our understanding of changing customer expectations, collaborative delivery and new technologies to adapt in our rapidly changing industry.
Sam Chesterman,
Global CIO, IPG Mediabrands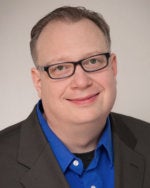 The media landscape is changing on what appears to be an hourly basis because of technology, which causes us to have to adapt our data systems and queries at an equally increased rate.
With the growing number of connected devices (IoT, mobile, etc.), there is a seemingly never-ending amount of venues for publishing media being opened to us. At the same time, there is an even larger amount of data points and data types being exposed to the media community as a result of said increase. In turn, this creates a cycle that allows us to further pinpoint target audiences and platforms, allowing us to more directly find the right customer base for our clients.
Take a modern smart home as example. This could include smart locks that have the capability of logging not only when the door is unlocked or locked, but also by which family member. The same applies to lighting systems, thermostats, electrical outlets, garage doors and this list goes on and on.
Imagine how much more effective media placement would be if it could be informed by this granular level of data. Even in an anonymous fashion, we can learn a ton about consumer groups across a huge band of demographics when armed with data points like these. These learnings, in turn, can be used to maximize our clients' investment and allow us to make much more targeted media buys on their behalf.
Now, back to the original question. The ability to ingest and accept this data is a challenge. First, because of the sheer volume of data being created. Second, because of the vast amounts of data types and formats that come our way. And last, but certainly not least, keeping this data secure. This means adjusting our systems to ensure data is encrypted not only at rest, but in transit as well. It also means there is a need to adhere to the growing number of international and local data privacy laws and informing our clients on what rules apply to them and where.
In short, media continues—more than ever before—to be part of a tech cycle. Every time a new data stream is exposed via a new device, it has the potential to be ingested, anonymized and utilized to better target the consumer for our clients.
Steve Palmucci,

SVP & CIO,

TiVo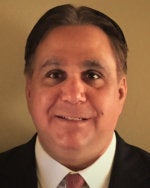 The media landscape, particularly related to video, is changing in many ways. Lines are blurring between content ownership and distribution, consolidation is taking place as competitors attempt to create or expand scale, and disruptors are introducing changes in the way content is delivered and consumed. Leading the charge is the increasing adoption of "over-the-top" (OTT) content. All of this will drive the need for user experience personalization.
From a consumer point of view, this will lead to more choices regarding the content they want, when they want it, and how they want to consume it. Although it will take time for all of this to fully materialize, providers are working to deliver new capabilities and features in an increasingly competitive market. Clearly, in the broader context, technology is a key driver for the changes taking place in the media landscape.
Emerging capabilities and features, such as IPTV, cloud recording and playback, and speech-based interactions, among others are all enabled by technology. Over time, things like bandwidth and latency may no longer be the biggest challenges to overcome. Delivering the best possible user experience in a hybrid world of solutions may be. TiVo is uniquely positioned to be at the forefront of this changing landscape, helping consumers engage with the content they want in an increasingly fragmented environment.
For TiVo IT, one of our primary objectives is to partner with our product engineering teams to most effectively support their efforts to build and enable the ultimate entertainment experiences for customers of our B2B and B2C products and services. In the past, it may have been reasonable for IT to simply not get in the way of engineering—kind of like a Hippocratic Oath: "Do no harm." In such a competitive landscape, that's no longer the case. Instead, IT must enable accelerated innovation to support more rapid development and deployment.
We're working hard to advance from current IT realities (lengthy manual processes, managing multiple disparate platforms, monolithic architectures) toward a new digital landscape (automation, supporting cloud native tools, providing developer ready infrastructure). We're doing this both through technology and through tighter organizational alignment between IT and engineering.
With respect to technology, we've fully embraced cloud infrastructure platforms, both public and private, as a means of achieving agility and flexibility in support of engineering (as well as production). Further up the stack, we're working with engineering in the evaluation of [platform as a service] PaaS options to further improve agility. Organizationally, IT aligns with engineering by embedding IT architects directly with the engineering teams as work through concepts, design and delivery of programs and features. Another benefit of this tight alignment: the IT architects ensure that IT is operationally prepared and equipped to support new programs and features as they are rolled out to customers.
In this constantly changing landscape, IT must adapt to keep pace. We're working hard to do this at TiVo, while realizing that it is a process that never ends.