When Heller Search is asked to recruit a CIO who reports into finance, we know that a whole segment of the talent pool will pass on the opportunity. Why? That's what I asked Marc Hamer, CIO of $7 billion packaging manufacturer Sealed Air.
In this interview with Hamer, he discusses the importance of reporting structure, the culture he is creating in IT & Digital, and the company's new digital strategy.
How are you defining your chief digital officer title?
I think of my role as the "CEO of technology." I am always asking: how can we use technology to transform the company? How can technology help us run more efficiently across all of our functions? How can technology enhance our existing products and services, create new solutions, or even open up whole new markets and delivery channels.
Technology is the only function that extends horizontally across all of the vertical P&Ls and has this opportunity. We can impact the top line through growth and the bottom line through efficiencies. My job, whether you call me a CIO or a chief digital officer, is to maximize the value of the usage of technology in achieving Sealed Air's strategic priorities.
In terms of the CDO role, I own "digital" from R&D to product commercialization, pricing, and after product support. We moved all of the data scientists and two digital labs into my organization. My team needs to understand not only the development of a new product, but the commercialization of it, as well.
How is "digital" changing Sealed Air?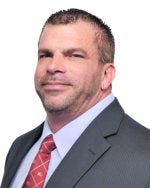 According to ReFED, a nonprofit committed to reducing U.S. food waste, we have a multi-billion-dollar food waste problem in America. Sealed Air's digital strategy is to help move us from being an industrial company to being a knowledge and technology company. When my digital teams and I walk into a food manufacturing plant, we see a range of opportunities for products, processes or services that can enable our strategy. For example, by putting sensors in our packaging, we can generate accurate information on food spoilage.
We sell a lot of our equipment, and we'd like the equipment to tell us when it needs servicing; we'd also like to be able to provide that service remotely. Also, think about all of the packages that are shipped out every day. If we can build technology that makes packages lighter, our customers will save money on each shipment and their consumers will spend less. Customers will also require fewer truckloads to ship the same products, saving fuel. The possibilities are endless.
You interviewed for a CIO job but wound up CIO and CDO. How did that happen?
During my interviews, I spent an hour with our CEO, Jerome Peribere. Our conversation was less about IT and more about how the company operates, develops new solutions, prices products and services and how it goes to market. At the time, Jerome was not certain whether the CIO role would report to him or somewhere else, but he made the decision to hire me, expand the scope of the role, and have me report to him.
Being a respected report of the CEO and working at the top level of the company allows me to maximize the value of what IT and digital can bring to the company. If my job were to run traditional IT where we are only cutting costs and consolidating systems, I would not have been interested as I believe that's only part of my job.
Why is the CIO reporting structure so important?
Does the CEO want to save costs or maximize value? Does the CEO view IT as the driver behind technology or back office systems? In my opinion, there is no other organization in the company that can alter the way the company operates than IT. It is as critical for IT and digital to be involved in the company's most strategic conversations as it is finance, sales or operations. If the CIO and CDO do not report to the CEO, IT could be pushed to be purely operational and do very little to capitalize on new digital capabilities.
The reporting structure is also important for talent acquisition. Top technology professionals want to work at Sealed Air because they see we are driving innovative solutions not only for our employees but also for our customer base. We do much more than support an enterprise resource planning (ERP) system.
What is your approach to developing digital capabilities?
We have a three-pronged approach: Internally, we are using agile approaches to developing digital capabilities. We are also establishing strategic partnerships. When it comes to delivering digital technologies, our goal is to be an industry leader. We are always evaluating potential key partnerships when it comes to delivering these technologies and our digital ecosystem.
Included under that partnership umbrella are universities. We are talking to several leading universities about programs to allow their engineering students to work with us on new solutions.
And finally, we are always looking at opportunities to acquire technology companies that can provide us with capabilities we do not already have in house. To facilitate all of these levers, we have dedicated legal assistance for technology. When we need technology licenses, run into governance issues, or want to connect data assets from multiple companies, we can move very quickly because we are removing the legal roadblocks from the beginning.
How have you changed the culture in IT and Digital to align with your dual CIO/CDO role?
For my team, our transformation to digital has been a tremendous cultural shift. The fact that I am a direct report to the CEO lets them know that we are a true business partner and that IT and Digital does not have to ask permission to innovate. The message that I give them, through one-on-ones and in team meetings, is that we want to be hunters, not farmers. We need our technology organization to be aggressive, know the business and the technology, and know how to bring solutions to the business.
We no longer ask, "What's broken? How can I help you?" Our approach is, "We've looked at this product or service, and here are some things we can do to enhance it." In fact, when I joined the company, we had a business relationship management group, which I redefined as a "business development and relationship management" group, to underscore our approach to develop solutions proactively.
About Marc Hamer
As Corporate Vice President, Chief Information Officer and Chief Digital Officer of Sealed Air, Marc leads the IT, Digital and Innovation organization to design and execute mission-critical business transformation programs. Working in close coordination with Sealed Air divisions, R&D and other functions, he is key to articulating and driving Sealed Air's digital and overall corporate strategy.
Marc is also responsible for Sealed Air's IT systems and assets globally, ensuring that technologies align with the objectives and priorities of the business.
Marc sits on advisory boards for Insight Venture Management and FireMon.