In the Star Trek universe, Captain Picard faces a crisis regularly. The diverse viewpoints of his crew are his secret weapon: an empathic view, an emotionless "data" view, or a more forceful approach from his Klingon crew member. As the captain, he can tap into the diversity of his crew and knit together a large variety of responses to any situation he faces.
Businesses faces new challenges every day, boldly going where no one has gone before. We all need a diverse team to advance, because we all win together.
Diversity comes in many flavors – gender, race, even life experiences. At Synchrony Financial, we have seven different affinity networks: African American, Asian Pacific, Hispanic, LGBT, People with Disabilities, Veterans, and Women. One of Synchrony's best events is when we bring all of these groups together for our annual diversity symposium. The diversity at the forum also extends to include every job level, every one of our locations and a broad range of backgrounds and perspectives. We bring together board members, executives, managers and associates, introverts, extroverts, millennials, baby boomers, etc. The reality is that we are a very diverse team, and it shines through at our diversity forum.
The fact is that diversity makes us a better company. Numerous studies have shown that diverse teams consistently outperform non-diverse teams. A McKinsey & Company study of diversity's dividend shows that companies in the top quartile for ethnic diversity are 35% more likely to outperform their industry peer average. In the United States, there is a linear relationship between racial and ethnic diversity and better financial performance: For every 10 percent increase in racial and ethnic diversity on the senior-executive team, earnings before interest and taxes (EBIT) rise 0.8 percent.
Unfortunately, corporate America still has a long way to go in diversity. Particularly in technology. Overall, 19% of the CIOs at the top 1,000 firms by revenue are women. The sample average for African Americans in large tech firms was about 7%. Hispanics came in at about 8%. Women only represented 29% of employees in this sample of large tech firms. This means that companies are leaving the diversity dividend on the table. In today's world, it's not just about the financial dividend that occurs when you have a diverse set of opinions helping drive your business forward. It's also about hearing the diverse set of voices in the world around us as we move forward as a species — voices that will help us better understand the unique needs of our different clients, customers and employees.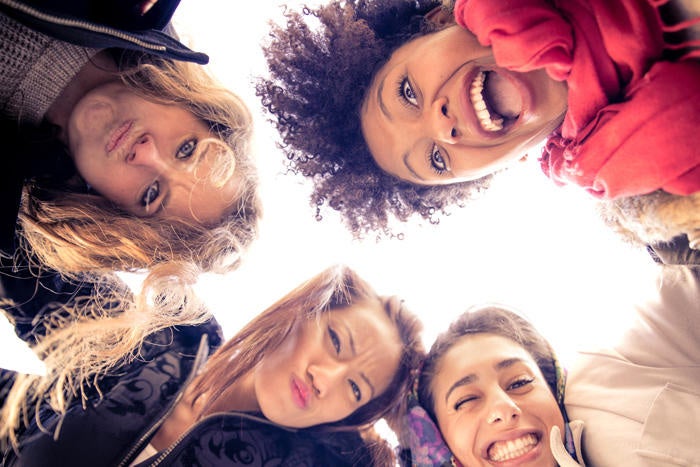 So, what can you do to drive diversity in your workplace?
1) Embrace it. We often hire in our own image. It is easy to feel comfortable around someone who looks and sounds like you. You need to recognize what your team needs — and hire the skills you need. Doing that in a way that increases your diversity makes your team even stronger.
2) Learn about your unconscious bias. A study showed that the percentage of female musicians increased from 5% to 25% when auditions were held behind a screen. Although directors are assumed to want to hire the best musician for the job, it turns out that their unconscious bias was that men were better suited to the job. At Synchrony Financial, we now have a training course on unconscious bias to help us identify where we might have a hidden bias and work to eliminate it.
3) Seek out a diverse mentor. My daughter has been a great influence on me in identifying sources of gender bias. Take the time to walk in someone else's shoes and identify practices that are hurting your chances at earning the "diversity dividend."
Our world, too often, wants us to all join a specific team and compete against the "other" team. In your company, you have common goals. You are all, by default, on the same team. Embracing the diversity that is inherent in the human condition is in your best interest.
In Star Trek, it wasn't just a company that was on the same mission. It was humanity that was boldly going where no one had gone before. In the end, whether it's in technology, business, or humanity, we all win when we are #altogether.
Greg Simpson joined Synchrony in 2014 as a senior vice president and CTO. He works closely with Synchrony's CIO on developing technology strategy and sits on the company's IT steering committee. Overseeing a large global team, Greg is responsible for key IT functions, including enterprise architecture, business intelligence, business continuity planning and disaster recovery, data centers, voice and data networks, service delivery and operations as well as end user services and collaboration.
Based in Synchrony's Kettering, Ohio, offices, Greg serves on the company's IT Engagement Committee and is a senior leader participating in Synchrony's Business Leadership Program. He is also a mentor to many members of the IT team.
Prior to joining Synchrony, Greg served as GE's CTO for eight years. In that role, he created the shared services infrastructure team that supports all GE businesses. He also advised GE's CIO and business CIOs on new technology directions and served on the company's IT council. The service business Greg created leveraged GE's scale to increase control and decrease costs, and it facilitated collaboration across GE through common solutions. The scope of GE's shared services included more than 15,000 systems, GE's full collaboration/messaging environment, and data/voice/video solutions around the world. In addition, Greg's team kicked off the initial commercial cloud supporting the launch of GE's software center of excellence.
Greg has an extensive IT career that spans more than 30 years with GE. Prior to becoming the CTO of GE in November of 2005, Greg served in a number of business CTO roles, including in GE's healthcare, aviation and lighting businesses. He also was the CIO for a major GE Healthcare acquisition, and earlier in his career he served as commercial quality leader at GE Lighting, where he led Six Sigma initiatives, including the implementation of one of the first web-based order tracking/status systems at GE.
A regular spokesperson on business technology trends, Greg has been quoted in the Wall Street Journal, USA Today and other national media outlets.
Greg received a BSME from Purdue University and an MSME from Case Western Reserve University. He lives in Loveland, Ohio, with his wife and their two children.
The opinions expressed in this blog are those of Greg Simpson and do not necessarily represent those of IDG Communications Inc. or its parent, subsidiary or affiliated companies.