What is digital thinking, and how does IT adopt it? That's what I've been asking every CIO I talk to. So, when DTE Energy's Steve Ambrose described digital thinking as improving "time to value," I had to learn more from the CIO of the electric utility serving more than 2 million customers in southeastern Michigan.
How have you turned IT from a culture of order takers into business partners?
We started with the foundation, which was to nail our operational performance. As a utility, DTE Energy is an operator and spends a lot of money on big projects, like power plant builds. Even though IT projects are smaller, they need to end on time and on budget. Operational excellence and project execution are a part of our culture. IT has to work at the same level.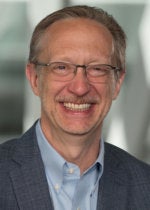 Once we had the foundation down, we asked ourselves, what is the next phase of providing value to the business? Now that we've checked the execution box, it's time to shift our engagement from executing the project to impacting the "what" of the project from the beginning. That led us to ask a number of questions: What is the value of the IT investment and how do we describe it? How do we shorten the time to value?
"Time to value" uses a different language than project execution. In the past, our business cases would have some kind of ROI, and IT would execute its part, but whether the ROI happened was someone else's problem, not ours. We don't think that way at all any more.
How do you shift IT to a "time to value" mentality?
In order to shift to a "time to value" mentality, you have to change the way you measure success. In IT, we still use classic activity metrics, but we now think about value in the same terms as our business partners. For example, as an electric utility, the business is focused on "days to connect." When a real estate developer requests electricity in a new mall, IT is measured, in part, on the amount of time it takes from when our customer places the request to when they are able to connect. That's time to value.
We also measure IT success by our impact on "call deflection." Calls that come into our call centers are more expensive than those that come through the kiosk or web. Since IT is measured by deflecting calls away from our call centers and moving them to our digital channels, we are all motivated to find ways to move those calls. Those metrics are a part my team's scorecard. We still use traditional IT metrics, but we have added metrics that reflect our commitment to improving time to value.
What has been the benefit of the time to value perspective?
Here is solid example: Our product development group wanted to test "propensity to pay," that is, how much customers would pay for a new or enhanced product. The product group's traditional way of testing propensity to pay would be to originate the idea, develop the capability, deploy it to a sample set of customers and assess their feedback.
Now that IT is focused on time to value, we had an idea: Rather than developing a new product and testing it, why don't we use a product that is already on the market to test propensity to pay? By framing the experiment differently, we can get our market feedback much more quickly. IT's solution did not involve a technology investment. That's the kind of shift that can happen when you anchor on the time to value.
What advice do you have for CIOs looking to transform IT into business partners?
You have to get in the canoe with your business partners — to show that you care as deeply about their business areas as they do. The best way to do that is to give them something for free, like talent. There is nothing like taking one or two IT people and putting them into a business unit with a solid line into that business leader. Rather than preaching about IT being a business partner, put your money where your mouth is and say, "Why don't I put Lisa on your team for a temporary assignment? I'll cover her salary in my own budget. She knows a lot about your operations and how to get those JD Power points up." Lisa becomes a sort of Trojan horse in that business area, and we get to demonstrate to our business partners that we are fully invested in their success.
You should also always be on the lookout for opportunities to move the needle. Here is a great example: As an electric utility, we operate a fleet of vehicles whose drivers have to inspect the vehicle before they operate it. The drivers find that the inspection process takes too long and keeps them from getting on the road as quickly as they would like. The inspection process had been a sort of low-grade complaint for some time now. Everyone knows about it, but solving the problem is never prioritized.
In IT, we knew this was a problem, so I grabbed a few IT people — on my dime — and said, "Don't talk to anyone about this, just go into the field and see if you can make the drivers' inspection problems go away. My team came up with the simplest mobile app you've ever seen to replace the drivers' clipboard process. It was a cheap initial solution, which we iterated over the next six months, and we reduced the inspection time significantly. For a small dollar investment, we solved a problem for the drivers and showed operations that we care as much about crew dispatch cycle time as they do.
In a digital era, IT people must think differently than in the industrial. What does "digital thinking" mean to you?
We've been talking about digital internally a lot lately: Is digital just automation, where you are taking labor out, or is it something more? In the end, we've decided that digital is different from automation. Digital is re-imagining the value stream. It's not automating steps; it's chasing the value. To us, digital thinking means focusing less on automation as a goal and more on improving time to value.
About Steve Ambrose
Steve Ambrose has been vice president and CIO for DTE Energy since June 2011. Prior to his current role, Ambrose was director of Enterprise Performance Management, where he was responsible for the oversight of corporate performance, and served as the chief of staff to the CEO, where he coordinated various corporate‐wide initiatives. Ambrose joined DTE Energy in 1998 and served in a variety of progressively more responsible IT positions. Ambrose earned an MBA with high distinction from the University of Michigan and a bachelor's degree in business administration from Bellevue College.