I love talking to CIOs who grew up outside of IT. What does IT look like from the other side? What could business leaders gain from walking a mile in IT's shoes? When I learned Todd Sprinkle, CIO of QVC, has had a career of crossing the business-IT chasm, I asked him how he uses his blended perspective to create a culture of collaboration at the $8.7 billion online retailer.
You have spent some time outside of IT. How has that experience been beneficial?
Todd Sprinkle: I started out in IT at Federated Department Stores, which is now Macys. Then I joined Turner Broadcasting, in IT initially, but after several years, I moved over into broadcast operations. My broadcast operations role was "in the business" but there was certainly a major technical aspect to the work.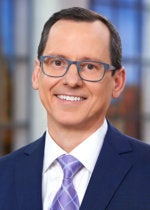 When I joined QVC, I was broadcast engineering, and then then moved to digital where I launched our mobile practice. My last role on the business side was leading content strategy, where we focused on the power of storytelling across all digital platforms. In 2015, I moved into IT in a strategy and planning role, and a year later I became CIO.
The movement of my career in and out if IT has given me a breadth of experience, but more importantly, it has shown me some of the pressures that exist on the business side. When I was leading the mobile practice, for example, my team was accountable for sales. That leadership role really grounded me in QVC's business and gave me a perspective on the pressure facing commerce organizations that I would not have had otherwise. I gained an appreciation for the tools that sales and other business functions need to do their jobs. It has been useful for me, as CIO, to bring that perspective into the IT organization.
What might business leaders learn from doing a stint as CIO?
Business people would benefit most from learning how complex IT is. In IT, especially if your company has been around for a while, you tend to amass an interesting mix of technologies; when you sit in the business, it is difficult to understand that complexity.
If you think about our industry — retail — people have been buying and selling things for thousands of years. But technology has been around for only the last 50, so it's still a black box. That's why we in IT cannot expect our business partners to be fully technically literate. We need to figure out how to tell our story in a language that resonates with them.
How can up-and-comers gain a blend of IT and non-IT experience?
It is great to get some experience outside of IT, but it's not required. Up-and-comers should exhibit the same level of business curiosity as they do technology curiosity. What makes your business run? Where can you add differentiation? Where are the opportunities to link technology to business objectives and goals? A curious mindset can be as effective as time spent in the business for broadening your point of view.
How do you ensure that IT and the business are working collaboratively at QVC?
At QVC, when we are operating at our best, if you were to walk into a meeting where business and technology people were talking about the next product release, you would have are hard time assessing who is on which team. We've achieved that integration in a number of ways: First, we've given our IT and product organizations common goals so that they all work as a single team. In fact, we recently moved our technology teams to another building, and the product organization requested to move there as well.
Agile development has also helped us work collaboratively. We are currently in the process of moving a larger portion of our technology investments to an agile framework. We do not think of agile as an IT initiative, but as an enterprise initiative, so we are training business teams as well as technology teams. By viewing agile as a joint effort between technology and business teams, we ensure that we are all working in lockstep. We are seeing a lot of excitement around this. Business teams want to understand how projects move through technology, and technology is excited to be close to the business.
What advice do you have for CIOs who would like product and technology to work better together?
Dedicate a group of technologists to the product organization, and don't distract them with other initiatives. That's also another way to build business knowledge into your IT teams. When your technologists are focused on a single set of products, they gain a depth of understanding about the specific value that those products are driving. If your technologists work across a number of different initiatives, they cannot get deep in any one business area.
In identifying product technology people, look for people who can be both collaborative and accountable. As CIO, you have to empower these small teams, which means giving them the right to make some important decisions. You need a team that is willing to take on that level of responsibility. Ask yourself: Who has the judgement to make the right decisions for the product or the company?
In a digital era, IT people must think differently than in the industrial era. What does that mean at QVC?
For QVC, the transition to digital was natural. If you think about our traditional model, we have been selling products to customers who were not in a store with us since the 1980s. We gave customers access to the investor and to the designer, who could demonstrate the product and explain the benefits. Before digital, we would communicate to our customer when she was engaging with us through TV. Social media and our digital commerce platforms present an opportunity for QVCcontinue the conversation.
Where digital really impacts us is in how fast it moves. We are contemplating new platforms and channels all the time. That means we cannot carry a lot of legacy and fragmentation — because we need to move quickly. IT hygiene is critical to us. We have to make sure we are constantly modernizing our technology stack and spending the majority of our IT investments on enhancing the customer experience.
About Todd Sprinkle
Todd Sprinkle was named CIO for QVC in January 2017. In this role, he oversees QVC's global IT organization, spanning the U.S., U.K., Germany, Japan, Italy, France, China and at QVC's global business services operation in Poland. Sprinkle has held various leadership roles with QVC since joining in 2007, such as leading QVC's mobile development — including QVC's iOS and Android apps — and he led the development of QVC's global content management strategy and key initiatives in IT strategy, planning and effectiveness.
Prior to QVC, Sprinkle spent 12 years in senior-level roles at Turner Broadcasting. He received a bachelor's degree in microbiology from the University of Georgia.