Movers & Shakers is where you can keep up with new CIO appointments and gain valuable insight into the job market and CIO hiring trends. As every company becomes a technology company, CEOs and corporate boards are seeking multi-dimensional CIOs with superior skills in technology, communications, business strategy and digital innovation. The role is more challenging than ever before — but even more exciting and rewarding! If you have CIO job news to share, please email me!
Karen Higgins-Carter joins Gilbane Building Co. as CIDO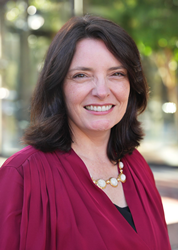 Gilbane Building Co.
Gilbane is a global integrated construction and facility management services firm based in Providence, R.I. Previously, Higgins-Carter was CIO at Webster Financial. She earned a dual degree in Mechanical Engineering (BSME) and Economics and Business (BA) at Lafayette College. She has served since May 2022 on the Boards of Otsuka America Pharmaceutical and Otsuka Pharmaceutical Development & Commercialization. She is also active as Chair of the Events Committee of the T200 Foundation, a nonprofit supporting the development of women executives in technology, and as a CIO Mentor at Columbia University.
Atefeh ("Atti") Riazi Named CIO of Hearst
Hearst
Hearst is a global diversified information, services, and media company with operations in 40 countries. Most recently, Riazi worked at Memorial Sloan Kettering where she was responsible for digital strategy and transformation. Earlier, she served as Assistant Secretary-General and Chief Information Technology Officer at the United Nations. She has also held the position of CIO at the New York City Housing Authority. She earned a degree in Electrical Engineering from SUNY Stony Brook.
Jim Palermo moves into CIO role at Red Hat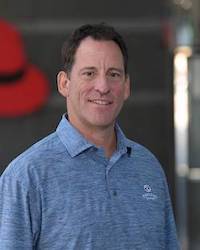 Red Hat
Red Hat is a worldwide provider of enterprise open-source software solutions that help clients deliver reliable and high-performing Linux, hybrid cloud, container, and Kubernetes technologies. Palermo joined Red Hat in 2010 and most recently served as VP of Digital Solutions Delivery. He will report to Carolyn Nash who was recently named COO. Palermo received a Bachelor of Science degree in Computer Science from The College of William & Mary.
Etsy names Rachana Kumar Chief Technology Officer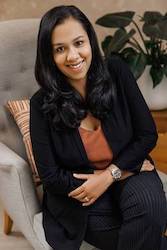 Etsy
Based in Brooklyn, New York, Etsy operates two-sided online marketplaces that connect millions of buyers and sellers of creative good and crafts around the world. Kumar will assume her new role on Jan. 1. She currently is serving as VP of Engineering at Etsy. Previously, she worked with the UN, Council on Foreign Relations, and ran her own nonprofit organization. Kumar holds a bachelor's degree from RV College of Engineering in Bengaluru, India, and a Master of Public Administration from Columbia University. She has been recognized as one of the Top 50 Women in Tech by the National Diversity Council, and has received the Digital Diversity Network's Innovation and Inclusion CodeBreakers Award, Innovators & Disrupters Award from New York on Tech and Future CIO Award at Women in IT Awards.
Crowley names Erika Graziuso as CIO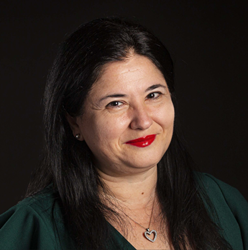 Crowley
Crowley is a $2.9B maritime, energy, and logistics solutions company serving the commercial and government sectors. Prior to Crowley, Graziuso served as Global CIO for LHH, a human resources solutions firm, and Group SVP of Technology, both under The Adecco Group. She holds a Master's degree in financial institutions from Bocconi University in Milan, Italy, and completed the Global Leadership Program at ISEI Business School in Shanghai, China.
Thorlabs announces Michael Cheng as new head of IT
Thorlabs
A global company with 2,300 employees and headquartered in Newton, N.J., Thorlabs designs and manufactures photonics equipment for research, manufacturing, and biomedical applications. Cheng most recently was VP of IT at Troy Corp., a global specialty chemicals manufacturer. He earned a BS in Business Administration, an MS in Information Systems and Computer Science, and an MBA, all from Hawaii Pacific University.
BakerHostetler names Katherine Lowry as CIO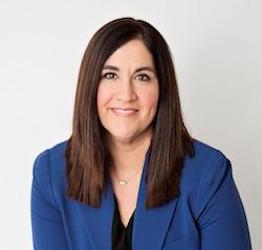 BakerHostetler
BakerHostetler is one of the largest law firms in the US and has more than 1,000 attorneys. Lowry will assume the CIO role on Jan. 1. She currently serves as co-chair of the Emerging Technology team of BakerHostetler's Digital Assets and Data Management Practice Group and leads the firm's legal technology consulting and R&D team, IncuBaker. She was on the Annual list of AI Visionaries in 2022 and was a 2021 Fastcase 50 Honoree. Lowry received her Bachelor of Arts from Stetson University and a Juris Doctorate from the University of Dayton School of Law.
Sheila Carpenter appointed CIO at Everbridge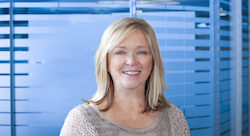 Everbridge
Everbridge is a public global company that provides enterprise software applications that automate and accelerate organizations' operational response to critical events. Previously, Carpenter served as CIO of Zix, an email security firm, and before that she was VP of IT, Cloud Services Operation for Entrust Datacard. She launched the Women's Network of Ottawa for Entrust Datacard and has also implemented the Women in Security group at Zix/AppRiver.
Southwell welcomes James 'Jamey' Pennington as new CIO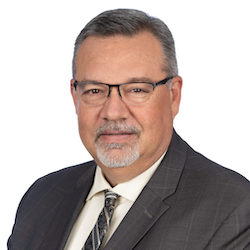 Southwell
Southwell is a not-for-profit health system providing a wide range of care services across 12 counties in South Central Georgia. Pennington most recently served as an IT consultant with Coker Group Holdings, which is based in Alpharetta, Ga. Pennington holds a Bachelor's degree in Computer Science from the University of Arkansas-Monticello.
Krishna Seetharam announced as new CIO of CyrusOne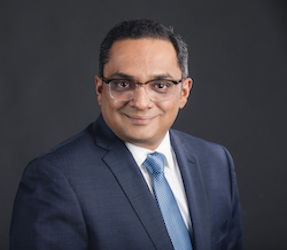 CyrusOne
CyrusOne is a global developer and operator of data centers and digital infrastructure solutions. Most recently, Krishna served as VP and CIO of National Grid's New York business unit. Earlier, he held various leadership roles at GE, including VP of Data and Analytics for GE Power. Seetharam received a Bachelor of Engineering degree from Bangalore University and an MBA from Indian Institute of Management, Kozhikode.
Joyce Oh joins Moffitt Cancer Center as CIO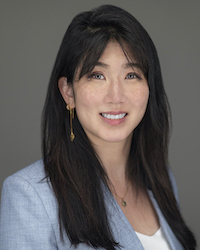 Moffitt Cancer Center
Moffitt Cancer Center is one of 53 National Cancer Institute-designated Comprehensive Cancer Centers. Previously, Oh served as divisional CIO at Beaumont Health, Michigan's largest healthcare system. She earned her Bachelor's degree from Northwestern University with a dual degree in Economics and Mathematics, and she studied Business Analytics at UC Berkeley Executive Education.
Columbia Bank appoints Manesh Prabhu as CIO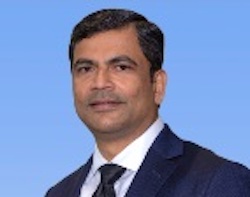 Columbia Bank
Columbia Bank is a full-service community bank with 60 branches in New Jersey. Most recently, Prabhu held the title of CTO at People's United Bank He earned an MBA from Thiagarajar School of Management (TSM) – Madurai Kamaraj University in India, and a Bachelor of Technology in Electrical & Electronics Engineering from Rajiv Gandhi Institute of Technology (RIT) – Mahatma Gandhi University in India.
Scott Frost named CIO at 3Pillar Global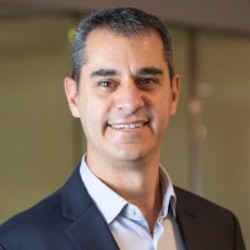 3Pillar Global
3Pillar Global is a developer of digital software products based in Fairfax, Va. Frost has been with the company since 2020 serving as SVP of Business Technology & Security. Previously, he served as VP of Enterprise Systems & Security at ScienceLogic and held positions at Hobsons, AOL, and Discovery Communications. He received a Bachelor's degree in Management Science from Virginia Tech – Pamplin College of Business.
Pam Presswood is named CIO of Valor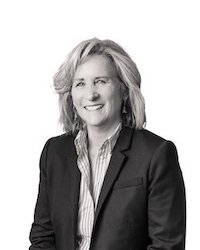 Valor
Valor is a professional service provider specializing in mineral rights management and software-based business solutions. Presswood most recently served as the Vice-President of Information Systems for Luther King Capital Management, a financial and investment services firm based in Texas. She is a founding member of the Women Steering Business, a civic-minded nonprofit dedicated to the development and mentorship of the next generation of female business leaders in Fort Worth, Texas. Presswood graduated from Texas A&M University with a B.S. with honors in Computer Science.
Brian Wesselhoff promoted to CIO at Waterstone Mortgage
Waterstone Mortgage is a Milwaukee-based mortgage lending company founded in 2000. Wesselhoff joined the company in 2018 and most recently served as VP, Information Technology. Earlier, he spent 20 years in various IT roles at Kalmbach Media. Wesselhoff earned a Bachelor of Science degree from Carroll University.
Alice Fournier joins ISS as CIO for Americas Region
ISS is a leading global workplace experience and facilities management company, with a total of 350,000 employees worldwide and headquarters in Denmark. Prior to joining ISS, Fournier held senior leadership roles at WD-40 and Kantar, an analytics and market research firm. She holds a bachelor's degree from the Université du Quebec à Montreal.
New CIO appointments, October 2022
Allstate names Zulfi Jeevanjee to newly created CIO position
The NFL hires Gary Brantley as new CIO
Grady Ligon joins RE/MAX as CIO
XPO promotes Jay Silberkleit to CIO
Chevron Phillips Chemical expands remit of CIO Allison Martinez
Delta Dental of California promotes two executives into CIO and CTO roles
Ryan Olivier is named CIO of AAM (American Axle & Manufacturing)
Excela Health welcomes Vasanth Balu as CIO
Velcro Companies selects Rob Trotter as CIO
Potawatomi Hotel & Casino welcomes Garret Finocchiaro as its first CIO
Slalom hires Michelle Grover as first CTO
Sharon Pitt is named CIO at Brown University
University of Cincinnati hires Bharath Prabhakaran as CDO
Vuori Clothing names Bryan Muehlberger to be its CIO
Eduard de Vries is named CIO for Axia Women's Health
Matt Postulka returns to Arbella Insurance as CIO
Biju Samuel joins Frazier & Deeter as CIO
Creative Testing Solutions welcomes new CIO Jeff Modell
TGen names Kevin Campbell CIO
New CIO appointments, September 2022
Walgreens Boots Alliance appoints Hsiao Wang as CIO
American Airlines Names Ganesh Jayaram CDIO
Fletcher Previn is named CIO of Cisco Systems
Mike Sullivan promoted to CIO of Post Holdings
Omni Hotels & Resorts hires Lance Kobza as CIO
Water Street Healthcare Partners appoints Deepak Batheja as CIO
Aon appoints James Platt as Chief Digital Officer and Mindy Simon as Chief Operating Officer
Conagra promotes Tracy Schaefer to CIO
Robert Curtis is named IT leader at Danbury Mission Technologies
RealTruck hires Tom Luttrell as its first CIO
Wesley Eugene has been named CIO at IDEO
Andy Rhodes named CIO at Ultimate Medical Academy
Amit Gaur joins HALO Branded Solutions as CIO
Archkey Solutions names Scott Welch to lead IT
REV Group hires Sagar Murty as CIO
Marcus Manning is named CIO of Smart Financial Credit Union
Mark Sander is the new CDIO at Azurity Pharmaceuticals
Allied Electronics & Automation Appoints Jason Taylor as CIO
Michael Early is named CTO of Francesca's
New CIO appointments, August 2022
Michelle Greene is the new CIO at Cardinal Health
United Airlines announces technology leadership promotions
McDonald's appoints Brian Rice as CIO
Kimberly-Clark names Zack Hicks as chief digital and technology officer
Hyatt Hotels appoints Eben Hewitt as CIO
Kohl's promotes Siobhan McFeeney to CTO
Denise Fleming is named CIO of Becton Dickinson
Bobby Aflatooni joins Dollar Tree as CIO
Patty Patria is named CIO of Babson College
Sevita hires Patrick Piccininno to be its CIO
Sharay Erkine is named CIO of Atlanta Community Food Bank
Cranial Technologies names Pete Foster CIO
Ryan Specialty hires Bradley Bodell as CIO
Dwain Wilcox joins J.M. Huber as CIO
Amalgamated Family of Companies announces Sanjay Chojar as CIO
Xerxes Gazder appointed as CIO of AAON
Atlanta Hawks and State Farm Arena announce Chief Innovation and Technology Officer Kimberly Rometo
Steve Klohn is named CIO of Dave & Buster's
Julie Nash promoted to CIO at Arlo Technologies
Tom Sweet is named CIO of Industrial Refrigeration Pros
Christian Eidt joins Davis-Standard as CIO
Big Brothers Big Sisters of America selects Travis Gibson to be CTO
The Federal Communications Commission names Allen Hill as CIO
Owens & Minor elects Carissa Rollins to its board of directors
New CIO appointments, July 2022
Neeru Arora named CIO and CDO for Volkswagen Group of America
Monica Caldas will become CIO of Liberty Mutual
Deere promotes CIO Raj Kalathur to CFO, appoints Ganesh Jayaram as new CIO
Ingersoll Rand Names Kathryn Freytag Chief Information Officer
eXp World Holdings names Shoeb Ansari as CIO
FM Global promotes Todd Mazza to CTO
Enovis names Ariane Schiereck Chief Digital and Information Officer
Colonial Pipeline names Darrell Riekena CIO
CareFirst BlueCross BlueShield announces Dorothea ("Dori") Henderson as CDIO
Carol Lee Joins La-Z-Boy as CIO
Webster Bank appoints Vikram Nafde as CIO
Skillsoft has named Orla Daly as CIO
Brad Warezak Joins Rocket Lab as CIO
Milton's Distributing and Gordon Logistics hires Scott Gardner as CIO
Baystate Health names Kevin Conway CIDO
Nicole White Joins Odyssey Logistics & Technology as CIO
FuelCell Energy hires John Dutsar to lead IT
Limbach Holdings promotes Christos Ruci to CIO
Yale University elevates John Barden's CIO role
Medtronic appoints Lidia Fonseca as a new board director
New CIO appointments, June 2022
Northwestern Mutual appoints Jeff Sippel Chief Information Officer
Brett Craig promoted to EVP & CIO at Target
Springs Window Fashions names Chetan Balsara CIO
Chris Clark joins Black Rifle Coffee Company as CTO
Brown & Brown hires Kiet Tran as CTO
Craig Kwiatkowski, PharmD, named CIO at Cedars-Sinai
Donatos names Steven Graves Chief Information Officer
XIFIN appoints John Kelly as Chief Information Officer
Cenlar FSB appoints Steven Taylor as SVP & CIO
Foley Equipment welcomes Kirk Hay as its new CIO
Lincoln Electric names Lisa Dietrich EVP & CIO
Brown Harris Stevens names Chris Reyes Chief Information & Product Officer
Adventist Health appoints Jennifer Stemmler as Chief Digital Officer
First Bank hires Terrence Thomas as CIO
Saket Srivastava joins Asana as CIO
Mike Macrie has joined Melissa & Doug as CIO
New CIO appointments, May 2022
The Home Depot Promotes Matt Carey to EVP of Customer Experience and names Fahim Siddiqui EVP and CIO
Deb Hall Lefevre hired as CTO of Starbucks
Dentons Names Ash Banerjee as Global Chief Information Officer
John Hill joins MSC Industrial Supply as SVP and Chief Digital Officer
Carhartt appoints Katrina Agusti as CIO
Lenovo adds CTO of Solutions & Services Group to Arthur Hu's CIO responsibilities
AMD appoints Hasmukh Ranjan to SVP & CIO following Xilinx acquisition
Craig Richardville named CDIO at Intermountain Health after merger with SCL Health
FirstEnergy Promotes Ernest N. Maley to VP & CIO
OneDigital Hires Marcia Calleja-Matsko as CIO
CarParts.com names a new CTO and a new CIO
Jessie Minton is the new CIO at Washington University in St. Louis
U.S. Medical Management appoints Kristin Darby as CIO
The Lovesac Company Appoints Todd Duran as CIO
Shokie Lopez is Santa Cruz Bicycles' new CIO
Supplemental Health Care names Simon Curtis Chief Digital Officer
City of Oakland appoints Tony Batalla as new CIO
New CIO appointments, April 2022
PayPal Appoints Archana (Archie) Deskus as EVP & CIO
Jennifer Hartsock joins Cargill as Chief Information & Digital Officer (CIDO)
Rite Aid expands Justin Mennen's role
Juan Perez joins Salesforce as Chief Information Officer
Mark Bloom joins Gallagher as CIO
Republic National Distributing Co. names Sanjay Shringarpure as CIO
Keolis North America appoints Alex Wu as CIO
Chico Moline assumes CIO position at Amentum
Partha Srinivasa is the new EVP & CIO at Erie Insurance
Waitr names Matthew Coy Chief Information Officer
Michael Smith is named CIO at InnovaPrep
Illumina welcomes Carissa Rollins as Chief Information Officer
Serta Simmons Bedding announces Shoukat Ali Bhamani as its new CTO
The CIA appoints La'Naia Jones as CIO of the agency
Dr. Karl Mathias appointed CIO for U.S. Department of Health and Human Services
Boston Mayor appoints Santiago Garces as new CIO
Monogram Foods announces incoming CIO Dawn Drewry
Ann Madea has joined Simmons Bank as CIO
Matthew Gunkel is named Associate Vice Chancellor & CIO at UC Riverside
WOWorks hires Kyle Mark as its first CIO
Insight appoints Sumana Nallapati as CIO
New CIO appointments, March 2022
Sanofi selects Lakshmi Eleswarpu as SVP & Global CIO
Dupe Akinyede is named CIO of Resideo Technologies
CME Group promotes Sunil Cutinho to CIO
Joe Carroll Named CITGO Chief Information Officer
Mark Mospan is the new CIO at Foundation Partners Group
Painters Supply & Equipment appoints Tareq Falah to CIO post
MarketAxess announces new CIO, Nash Panchal
Just Born Quality Confections names Chidi Alams to CIO post
United Natural Foods elects Shamim Mohammad to its board of directors
Cadence Appoints Mary Louise Krakauer to Board of Directors
Former Morgan Stanley CIO, Sigal Zarmi, joins BigID's board of advisors
New CIO appointments, February 2022
Wayfair names Fiona Tan Chief Technology Officer
USAA appoints Amala Duggirala to Enterprise CIO post
Sharmeelee Bala named CIO of J.C. Penney
U.S. Senate Confirms Kurt DelBene as CIO of the VA
Excellus BlueCross BlueShield appoints Cindy Langston as its first female CIO
FirstEnergy Names Steve Fortune Vice President & CIO
Research Triangle Institute International hires Jorge Elguera as CIO
Matthew Kurpinski named CIO for ITC Holdings
Matt Watkins is the new CIO at IMA Financial Group
EmployBridge appoints Don Sloan to Chief Digital Officer position
Neiman Marcus has promoted Vijay Karthik to SVP & CTO
Flexsys appoints Jose Boloqui to be CIO
Gelson's Markets promotes Ron Johnson to VP & CIO
Integral Ad Science Appoints Robert Janecek as CIO
Innoveo Adds Veteran CIO Al-Noor Ramji to its Board of Directors
New CIO appointments, January 2022
TIAA Appoints Sastry Durvasula Chief Information & Client Services Officer
Fannie Mae appoints Ramon Richards as Chief Information Officer
John Sherman sworn in as Department of Defense Chief Information Officer
DXC Technology names Kristie Grinnell as its Chief Information Officer
Jane Moran has joined Mass General Brigham as CIDO
Genesys names Wesley Story Chief Information Officer
Farmers Business Network hires Kumud Kokal to be its first CIO
Dave Berry is the new CIO at Boardriders
Atlanticus Holdings promotes Kas Naderi to the CIO position
Matrix Medical Network Selects Tom Catchings as CIO
St. Luke's names Chris Sorenson Chief Information Officer
Bindu Purushothaman named CIO of Satellite Healthcare
Ram Balasubramanian joins Canoo as Chief Information Officer