Movers & Shakers is where you can keep up with new CIO appointments and gain valuable insight into the job market and CIO hiring trends. As every company becomes a technology company, CEOs and corporate boards are seeking multi-dimensional CIOs with superior skills in technology, communications, business strategy and digital innovation. The role is more challenging than ever before — but even more exciting and rewarding! If you have CIO job news to share, please email me!
Michelle Greene is the new CIO at Cardinal Health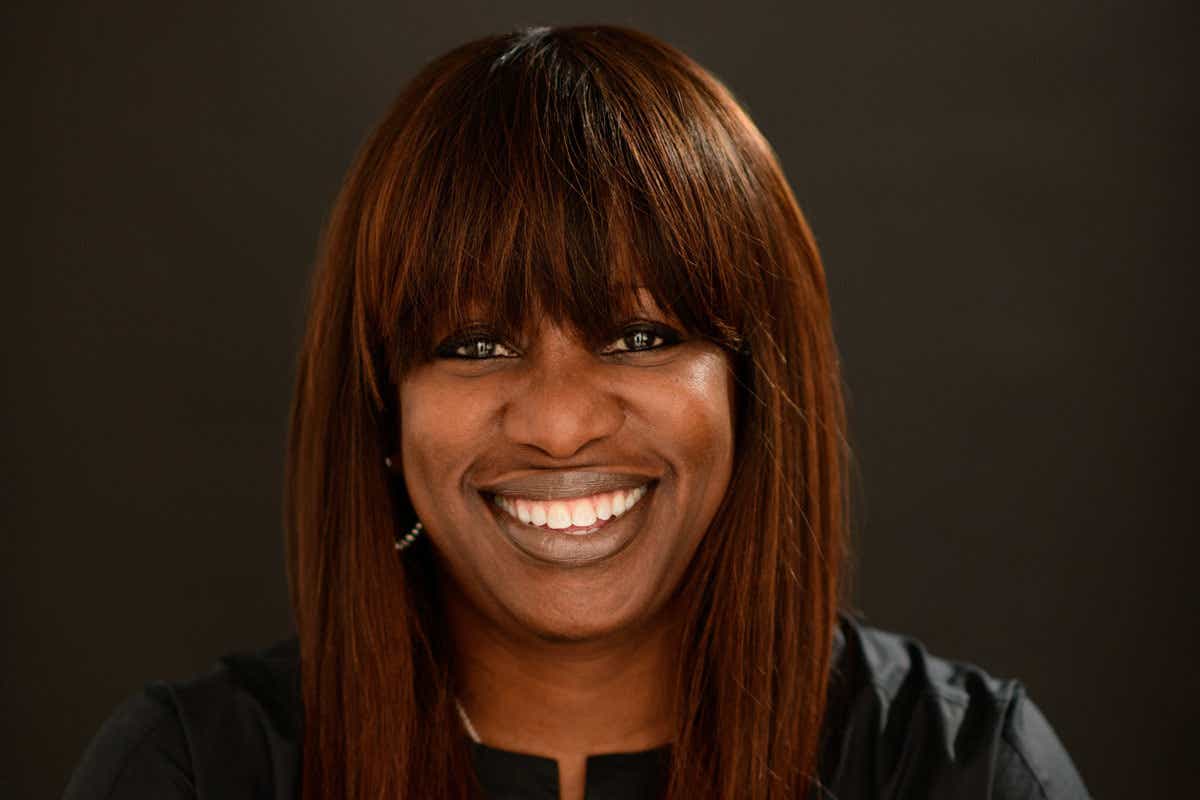 Cardinal Health
Cardinal Health is a distributor of pharmaceuticals, a global manufacturer and distributor of medical and laboratory products, and a provider of performance and data solutions for healthcare facilities. Greene started with Cardinal Health in 2021 as SVP of EIT for the company's Pharmaceutical Segment. Prior to joining Cardinal Health, Greene was CIO and VP of IT for Masco and spent nearly a decade with Johnson Controls, serving in several executive positions, including VP of IT. She holds a master's degree in information science from Florida State University and earned an executive certificate of international business from the Wharton School of the University of Pennsylvania. She has received numerous awards, including the Top 25 Most Influential Black Women of Business, and is an active member of multiple nonprofit boards.
United Airlines announces technology leadership promotions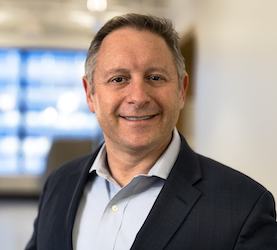 United Airlines
Jason Birnbaum has been promoted to CIO at the $25B airline and will report to Linda Jojo. Jojo, who served as CIO of the $25B airline from 2014 to 2017, and chief digital officer since 2017, has been promoted to chief customer officer. She will continue to report to CEO Scott Kirby. Birnbaum has been with United since 2015, most recently in the role of SVP of digital technology. Earlier, he spent 16 years in IT leadership at GE. Birnbaum earned a BS degree from University of Missouri, Columbia, and an MBA from University of Illinois, Urbana-Champaign.
McDonald's appoints Brian Rice as CIO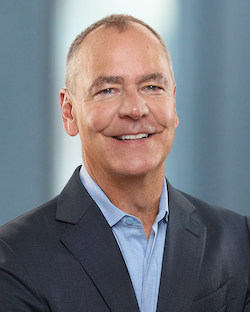 McDonald's
McDonald's is a $23B food retailer with nearly 40,000 locations in over 100 countries, 95% of which are independently owned. Most recently, Rice was CIO of Cardinal Health, a distributor of pharmaceuticals, medical and laboratory products. Earlier he held CIO and similar senior IT roles at Kellogg's, GM, and Mars. He earned a bachelor's degree in computer information systems at Ferris State University in Big Rapids, Michigan.
Kimberly-Clark names Zack Hicks as chief digital and technology officer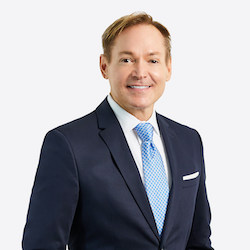 Kimberly-Clark
Kimberly-Clark is a global company whose consumer brands include Huggies, Kleenex, Scott, Kotex, Cottonelle, Poise, Depend, and more. Hicks joins the $20B company after 26 years of leadership roles at Toyota, including CEO of Toyota Connected, a startup operating as the company's data science hub connecting vehicles, customers, and businesses through machine learning and artificial intelligence. Hicks also served as chief digital officer of Toyota Motors North America, leading the company's digital transformation and mobility efforts, including in-vehicle multimedia systems, vehicle connectivity, and autonomous driving technologies. Hicks is a member of the board of directors for Signet Jewelers. He earned a BS degree in business from Pepperdine University and an MBA from University of California at Irvine.
Hyatt Hotels appoints Eben Hewitt as CIO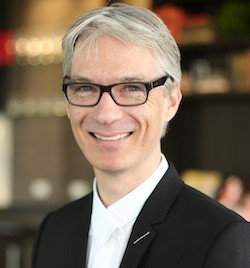 Hyatt Hotels
The Hyatt Hotels portfolio includes more than 1,150 hotels and all-inclusive properties in 71 countries across six continents. Previously, Hewitt served as chief technology officer at Sabre Hospitality, a technology provider serving more than 40,000 hotels and resorts globally. Earlier, he held technology leadership roles at Choice Hotels and O'Reilly Media. Hewitt earned a bachelor of fine arts degree from State University of New York, Purchase, and a master's degree in Literary Theory from Northern Arizona University.
Kohl's promotes Siobhan McFeeney to CTO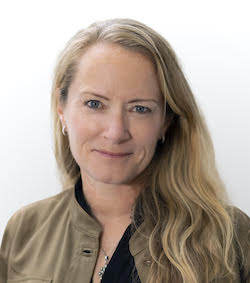 Kohl's
Kohl's is a retailer operating approximately 1,165 department stores across the US. As CTO, McFeeney will report to CEO Michelle Gass. She has been with the company since 2020, most recently serving as EVP of technology. Prior to joining Kohl's, McFeeney served as VP of innovation and strategy at Pivotal Software. Prior to Pivotal, she held several leadership roles at AAA Northern California, Nevada & Utah, including CIO and interim CEO. McFeeney earned a bachelor of business studies, economics and law degree, and master's degree in finance, both from Trinity College, Dublin.
Denise Fleming is named CIO of Becton Dickinson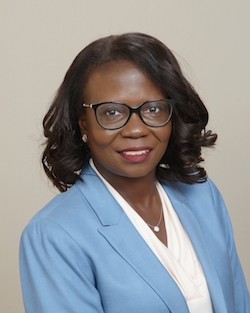 Becton Dickinson
Becton Dickinson (BD) is a global medical technology company headquartered in Franklin Lakes, N.J. Fleming joins BD from Boeing, where she was the VP of IT and CIO of Boeing Defense, Space & Security. Prior to Boeing, Fleming was VP of business technology and application solutions at BAE Systems. She earned a bachelor of science degree in electrical engineering from the University of Virginia, an MBA from Duke University, Fuqua School of Business, and she received an Advanced General Manager's Program certificate from Insead Business School in France. Fleming is also a co-founder and board member of TechPACT, a nonprofit focused on increasing diversity in STEM.
Bobby Aflatooni joins Dollar Tree as CIO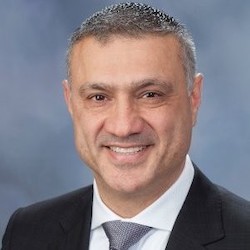 Dollar Tree
Dollar Tree is a Fortune 200 company that operates approximately 16,000 Dollar Tree and Family Dollar stores across the US and Canada. Aflatooni most recently served as EVP & CIO for The Howard Hughes Corp. Earlier, he held technology leadership positions at Dollar General and Yum Brands. Aflatooni attended Virginia Commonwealth University and served in the United States Marine Corps.
Patty Patria is named CIO of Babson College
Babson College
Located in Wellesley, Mass., Babson is an independent, not-for-profit institution with approximately 2,350 undergraduate and 1,000 graduate students. Patria joins Babson from Worcester Polytechnic Institute where she was the VP for IT and CIO. Earlier, she held the same title at Becker College. She earned a bachelor's degree in history from Quinnipiac University, and an MBA from Suffolk University.
Sevita hires Patrick Piccininno to be its CIO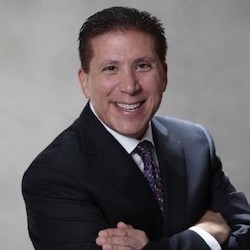 Sevita
Sevita is a leader in home- and community-based specialty healthcare, serving over 50,000 individuals. Patrick Piccininno is an experienced global CIO, having previously held the position at Luminex Home Décor & Fragrance, Omniplex World Services, Classic Party Rentals, Aramark, and Dine Brands. He earned a BS in business administration and accounting from Fairleigh Dickinson University and an MBA from University of Minnesota.
Sharay Erkine is named CIO of Atlanta Community Food Bank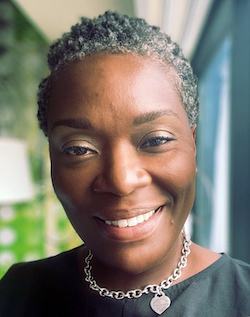 Atlanta Community Food Bank
ACFB's mission is to fight hunger by engaging, educating, and empowering the community. The nonprofit distributes over 67 million meals each year. Previously, Erskine was VP of IT at Bunzl Distribution USA, which supplies a range of products to food processors and retailers. She holds a BS degree in computer information systems from DeVry Institute of Technology (cum laude), and a master of management information systems degree from University of Phoenix.
Cranial Technologies names Pete Foster CIO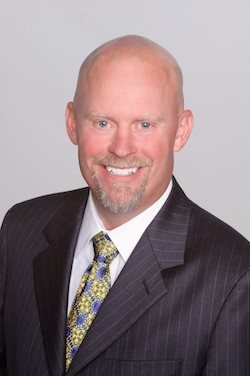 Cranial Technologies
Based in Tempe, Ariz., Cranial Technologies is dedicated to treating infants with plagiocephaly using its DOC Band cranial orthotic. Foster brings more than 25 years of technology and leadership experience to his new role. Foster has served in multiple high-tech and healthcare companies over his career. Most recently he served as an executive consultant providing CIO and board support services for corporations in the telecommunications industry. Foster also served as the CIO of Goodman Solutions, a national provider of telecommunications and technical home services. He holds a BS in IT from University of Phoenix.
Ryan Specialty hires Bradley Bodell as CIO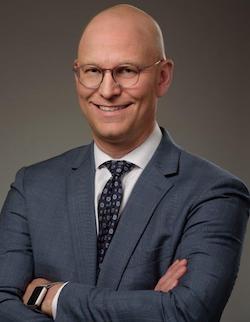 Ryan Specialty
Ryan Specialty is a Chicago-based provider of specialty products and solutions for insurance brokers, agents, and carriers. Previously, Bodell was CIO of Trustmark Cos., as well as CNO Financial Group. He holds a master's degree in industrial engineering from Northwestern University.
Dwain Wilcox joins J.M. Huber as CIO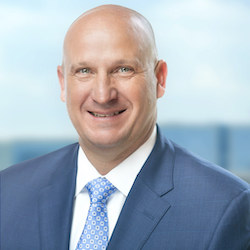 J.M. Huber
Huber is a diversified, multinational company whose products are used in a broad range of applications, including personal care, food, and beverage, and building materials. Most recently, Wilcox served as EVP & CIO at TK Elevator Americas, formerly a $9 billion business unit of ThyssenKrupp AG, a global manufacturer of elevators and escalators. Earlier he was VP & CIO at Axiall Corp., a $4.5 billion manufacturer of chemicals and building products. Wilcox holds a bachelor of science degree in management information systems and computer science from Florida State University.
Amalgamated Family of Companies announces Sanjay Chojar as CIO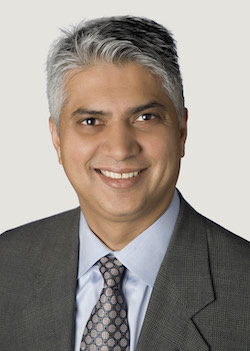 Amalgamated Family of Companies
The Amalgamated Family of Companies offers a portfolio of insurance, financial, and benefits services to employers, unions, associations, healthcare providers, and managed care companies. Chojar most recently served as global head of finance technology at Millennium Capital, a global investment manager. His other roles have included managing director, CIO Alternative Investment Services with BNY Mellon, and managing director, CIO & Global Head Prime Services with Deutsche Bank. Chojar holds a BA degree in computer science with a minor in mathematics from Queens College of The City University of New York.
Xerxes Gazder appointed as CIO of AAON
AAON is a manufacturer of premium HVAC equipment based in Tulsa, Okla. Gazder comes to AAON with nearly 30 years of leadership experience in information systems across a wide range of industries. Most recently, he was Director of IT at Unitary Products Group. Gazder earned a bachelor of science degree in mathematics from Jadavpur University in India and a master of science degree in computer science from Illinois Institute of Technology.
Atlanta Hawks and State Farm Arena announce Chief Innovation and Technology Officer Kimberly Rometo
The Atlanta Hawks are a professional basketball team competing in the National Basketball Association (NBA), and State Farm Arena is their home court. Rometo joins the organization after spending three seasons with the Miami Dolphins and Hard Rock Stadium as SVP and CIO. She will report to EVP & CFO Joel Browning. Rometo earned a master's degree in information and telecommunication systems and a bachelor of science in communication from Ohio University. She serves on the Ohio University J. Warren McClure School of Emerging Communication Technologies Advisory Board.
Steve Klohn is named CIO of Dave & Buster's
The restaurant and family entertainment company announced a series of executive appointments in July to form a new leadership team that will support CEO Chris Morris. The announcement comes following the company's acquisition of Main Event Entertainment on June 29.
Julie Nash promoted to CIO at Arlo Technologies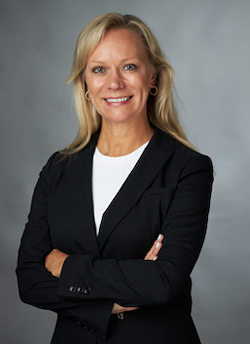 Arlo Technologies
Arlo is a smart home security company providing connected devices, software, and services, including wire-free smart WiFi and LTE-enabled security cameras, audio and video doorbells, a floodlight, and apps. Previously, Nash served as VP of IT for the company. Prior to joining Arlo, she was an infrastructure leader at TransUnion. Earlier, she held progressive roles in technology at McDonald's, Kraft Foods, and Ernst & Young. She earned a BS degree in business from DePaul University in Chicago.
Tom Sweet is named CIO of Industrial Refrigeration Pros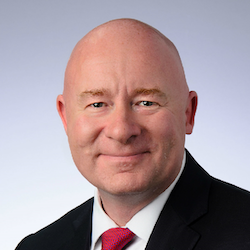 Industrial Refrigeration Pros
IR Pros is a nationwide partnership of companies that service the industrial refrigeration market. Most recently, Sweet was VP of cloud services at GM Financial. Earlier he held technology leadership positions at Travelport, Maptek, and Microsoft. He is an Advisory Board member of HMG Strategy. Sweet earned a BS degree in engineering from University of Massachusetts, Lowell.
Christian Eidt joins Davis-Standard as CIO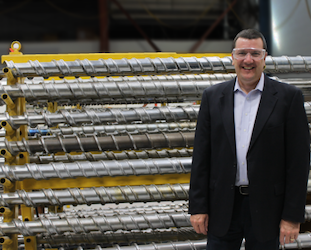 Davis-Standard
Founded in 1848, Davis-Standard is a manufacturing company that specializes in extrusion and converting technology for the automotive, building and construction, consumer products, and other industries. Eidt comes to the Connecticut-based company from FactSet Research Systems, a financial data and software company, where he was SVP of strategic planning and business transformation. Earlier, he held multiple finance and technology roles within CBS, and he was also CIO at Outfront Media. Eidt is a graduate of the Boston College Carroll School of Management.
Big Brothers Big Sisters of America selects Travis Gibson to be CTO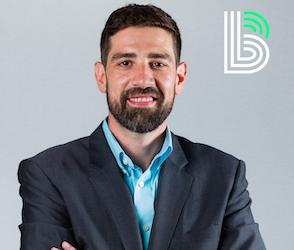 Big Brothers Big Sisters of America
Founded in 1904, Big Brothers Big Sisters of America is the largest youth mentoring organization in the US. Previously, Gibson was the head of cybersecurity, infrastructure, and IT operations at Make-A-Wish America. In addition, he has held CIO and CISO positions at LVMH, DeBeers Diamond Jewelers, Cox Automotive, and other companies. Gibson serves as the IT and Cybersecurity Advisor of the Phoenix Chamber of Commerce, which supports youth career development in technology. He is also a member of the Information Systems and Control Association and holds several industry professional certifications in technology, cybersecurity and business.
The Federal Communications Commission names Allen Hill as CIO
Previously, Hill was deputy assistant commissioner for category management in the Federal Acquisition Service at the General Services Administration (GSA), which he first joined in 2018. Earlier, he served as the director in the Office of the Chief Information Officer at the Department of Education.
Owens & Minor elects Carissa Rollins to its board of directors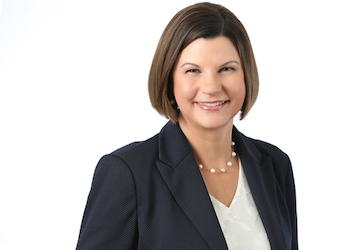 Illumina
Owens & Minor is a Fortune 500 global healthcare solutions company. Rollins is currently CIO of Illumina, a global leader in DNA sequencing and array-based technologies. She has over three decades of enterprise technology experience and has held multiple executive leadership roles, including CIO at UnitedHealthcare. She has also held senior leadership positions at Gander Mountain, Kohl's, Manpower, and Miller Brewing (now Molson Coors). Rollins currently serves as chair of the board of directors for the YWCA of Minneapolis and is a member of the Grand Canyon Conservancy Board. She holds a BS in business administration and an MBA from Marquette University.
New CIO appointments, July 2022
Neeru Arora named CIO and CDO for Volkswagen Group of America
Monica Caldas will become CIO of Liberty Mutual
Deere promotes CIO Raj Kalathur to CFO, appoints Ganesh Jayaram as new CIO
Ingersoll Rand Names Kathryn Freytag Chief Information Officer
eXp World Holdings names Shoeb Ansari as CIO
FM Global promotes Todd Mazza to CTO
Enovis names Ariane Schiereck Chief Digital and Information Officer
Colonial Pipeline names Darrell Riekena CIO
CareFirst BlueCross BlueShield announces Dorothea ("Dori") Henderson as CDIO
Carol Lee Joins La-Z-Boy as CIO
Webster Bank appoints Vikram Nafde as CIO
Skillsoft has named Orla Daly as CIO
Brad Warezak Joins Rocket Lab as CIO
Milton's Distributing and Gordon Logistics hires Scott Gardner as CIO
Baystate Health names Kevin Conway CIDO
Nicole White Joins Odyssey Logistics & Technology as CIO
FuelCell Energy hires John Dutsar to lead IT
Limbach Holdings promotes Christos Ruci to CIO
Yale University elevates John Barden's CIO role
Medtronic appoints Lidia Fonseca as a new board director
New CIO appointments, June 2022
Northwestern Mutual appoints Jeff Sippel Chief Information Officer
Brett Craig promoted to EVP & CIO at Target
Springs Window Fashions names Chetan Balsara CIO
Chris Clark joins Black Rifle Coffee Company as CTO
Brown & Brown hires Kiet Tran as CTO
Craig Kwiatkowski, PharmD, named CIO at Cedars-Sinai
Donatos names Steven Graves Chief Information Officer
XIFIN appoints John Kelly as Chief Information Officer
Cenlar FSB appoints Steven Taylor as SVP & CIO
Foley Equipment welcomes Kirk Hay as its new CIO
Lincoln Electric names Lisa Dietrich EVP & CIO
Brown Harris Stevens names Chris Reyes Chief Information & Product Officer
Adventist Health appoints Jennifer Stemmler as Chief Digital Officer
First Bank hires Terrence Thomas as CIO
Saket Srivastava joins Asana as CIO
Mike Macrie has joined Melissa & Doug as CIO
New CIO appointments, May 2022
The Home Depot Promotes Matt Carey to EVP of Customer Experience and names Fahim Siddiqui EVP and CIO
Deb Hall Lefevre hired as CTO of Starbucks
Dentons Names Ash Banerjee as Global Chief Information Officer
John Hill joins MSC Industrial Supply as SVP and Chief Digital Officer
Carhartt appoints Katrina Agusti as CIO
Lenovo adds CTO of Solutions & Services Group to Arthur Hu's CIO responsibilities
AMD appoints Hasmukh Ranjan to SVP & CIO following Xilinx acquisition
Craig Richardville named CDIO at Intermountain Health after merger with SCL Health
FirstEnergy Promotes Ernest N. Maley to VP & CIO
OneDigital Hires Marcia Calleja-Matsko as CIO
CarParts.com names a new CTO and a new CIO
Jessie Minton is the new CIO at Washington University in St. Louis
U.S. Medical Management appoints Kristin Darby as CIO
The Lovesac Company Appoints Todd Duran as CIO
Shokie Lopez is Santa Cruz Bicycles' new CIO
Supplemental Health Care names Simon Curtis Chief Digital Officer
City of Oakland appoints Tony Batalla as new CIO
New CIO appointments, April 2022
PayPal Appoints Archana (Archie) Deskus as EVP & CIO
Jennifer Hartsock joins Cargill as Chief Information & Digital Officer (CIDO)
Rite Aid expands Justin Mennen's role
Juan Perez joins Salesforce as Chief Information Officer
Mark Bloom joins Gallagher as CIO
Republic National Distributing Co. names Sanjay Shringarpure as CIO
Keolis North America appoints Alex Wu as CIO
Chico Moline assumes CIO position at Amentum
Partha Srinivasa is the new EVP & CIO at Erie Insurance
Waitr names Matthew Coy Chief Information Officer
Michael Smith is named CIO at InnovaPrep
Illumina welcomes Carissa Rollins as Chief Information Officer
Serta Simmons Bedding announces Shoukat Ali Bhamani as its new CTO
The CIA appoints La'Naia Jones as CIO of the agency
Dr. Karl Mathias appointed CIO for U.S. Department of Health and Human Services
Boston Mayor appoints Santiago Garces as new CIO
Monogram Foods announces incoming CIO Dawn Drewry
Ann Madea has joined Simmons Bank as CIO
Matthew Gunkel is named Associate Vice Chancellor & CIO at UC Riverside
WOWorks hires Kyle Mark as its first CIO
Insight appoints Sumana Nallapati as CIO
New CIO appointments, March 2022
Sanofi selects Lakshmi Eleswarpu as SVP & Global CIO
Dupe Akinyede is named CIO of Resideo Technologies
CME Group promotes Sunil Cutinho to CIO
Joe Carroll Named CITGO Chief Information Officer
Mark Mospan is the new CIO at Foundation Partners Group
Painters Supply & Equipment appoints Tareq Falah to CIO post
MarketAxess announces new CIO, Nash Panchal
Just Born Quality Confections names Chidi Alams to CIO post
United Natural Foods elects Shamim Mohammad to its board of directors
Cadence Appoints Mary Louise Krakauer to Board of Directors
Former Morgan Stanley CIO, Sigal Zarmi, joins BigID's board of advisors
New CIO appointments, February 2022
Wayfair names Fiona Tan Chief Technology Officer
USAA appoints Amala Duggirala to Enterprise CIO post
Sharmeelee Bala named CIO of J.C. Penney
U.S. Senate Confirms Kurt DelBene as CIO of the VA
Excellus BlueCross BlueShield appoints Cindy Langston as its first female CIO
FirstEnergy Names Steve Fortune Vice President & CIO
Research Triangle Institute International hires Jorge Elguera as CIO
Matthew Kurpinski named CIO for ITC Holdings
Matt Watkins is the new CIO at IMA Financial Group
EmployBridge appoints Don Sloan to Chief Digital Officer position
Neiman Marcus has promoted Vijay Karthik to SVP & CTO
Flexsys appoints Jose Boloqui to be CIO
Gelson's Markets promotes Ron Johnson to VP & CIO
Integral Ad Science Appoints Robert Janecek as CIO
Innoveo Adds Veteran CIO Al-Noor Ramji to its Board of Directors
New CIO appointments, January 2022
TIAA Appoints Sastry Durvasula Chief Information & Client Services Officer
Fannie Mae appoints Ramon Richards as Chief Information Officer
John Sherman sworn in as Department of Defense Chief Information Officer
DXC Technology names Kristie Grinnell as its Chief Information Officer
Jane Moran has joined Mass General Brigham as CIDO
Genesys names Wesley Story Chief Information Officer
Farmers Business Network hires Kumud Kokal to be its first CIO
Dave Berry is the new CIO at Boardriders
Atlanticus Holdings promotes Kas Naderi to the CIO position
Matrix Medical Network Selects Tom Catchings as CIO
St. Luke's names Chris Sorenson Chief Information Officer
Bindu Purushothaman named CIO of Satellite Healthcare
Ram Balasubramanian joins Canoo as Chief Information Officer