Movers & Shakers is where you can keep up with new CIO appointments and gain valuable insight into the job market and CIO hiring trends. As every company becomes a technology company, CEOs and corporate boards are seeking multi-dimensional CIOs with superior skills in technology, communications, business strategy and digital innovation. The role is more challenging than ever before — but even more exciting and rewarding! If you have CIO job news to share, please email me!
New CIO appointments, May 2022
The Home Depot Promotes Matt Carey to EVP of Customer Experience and names Fahim Siddiqui EVP and CIO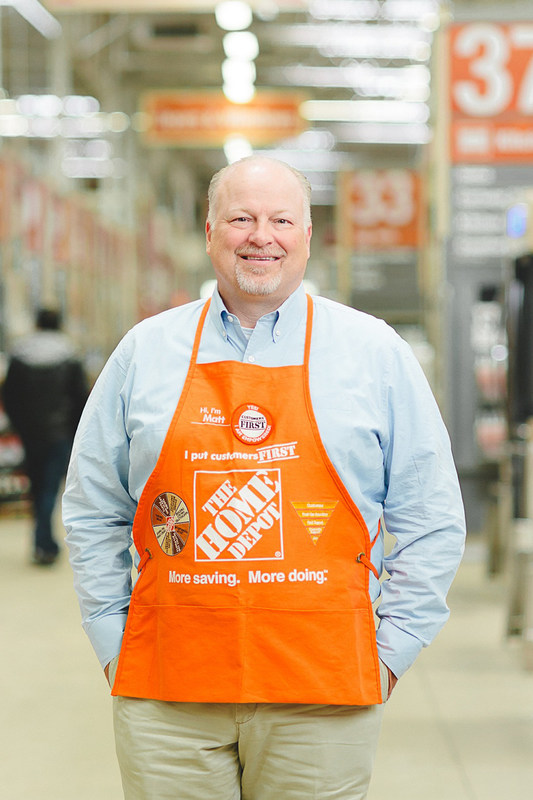 The Home Depot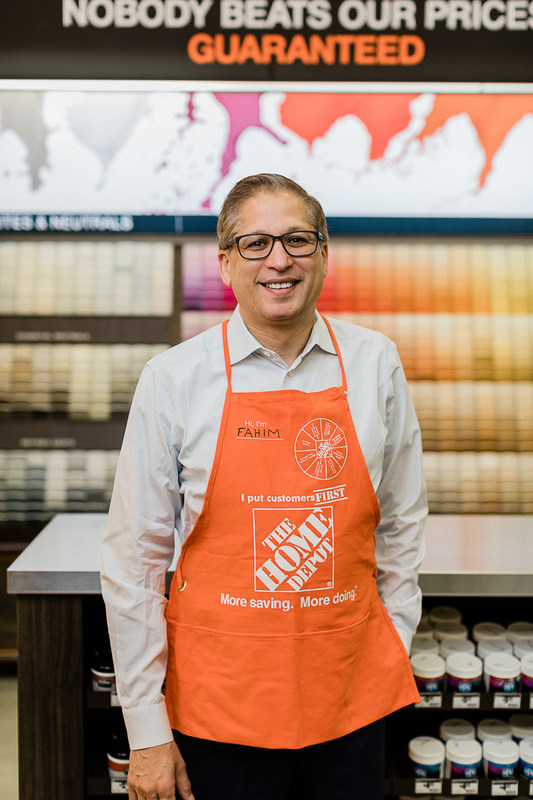 The Home Depot
In his newly formed role, Carey will be responsible for leading the vision, design, and development of new and innovative solutions that drive a seamless experience for the home improvement retailer's customers – in stores, online, or on their mobile devices. Carey has been with The Home Depot for 14 years, and previously was CTO of eBay. Siddiqui first joined The Home Depot in 2018 as SVP of information technology. Previously, he spent more than three decades leading software development in the retail, energy and telecom sectors, including at Staples, Time Warner Telecom and Sprint. Siddiqui earned an MS degree in Computer Science from University of Missouri, and an executive MBA from Brown University.
Deb Hall Lefevre hired as CTO of Starbucks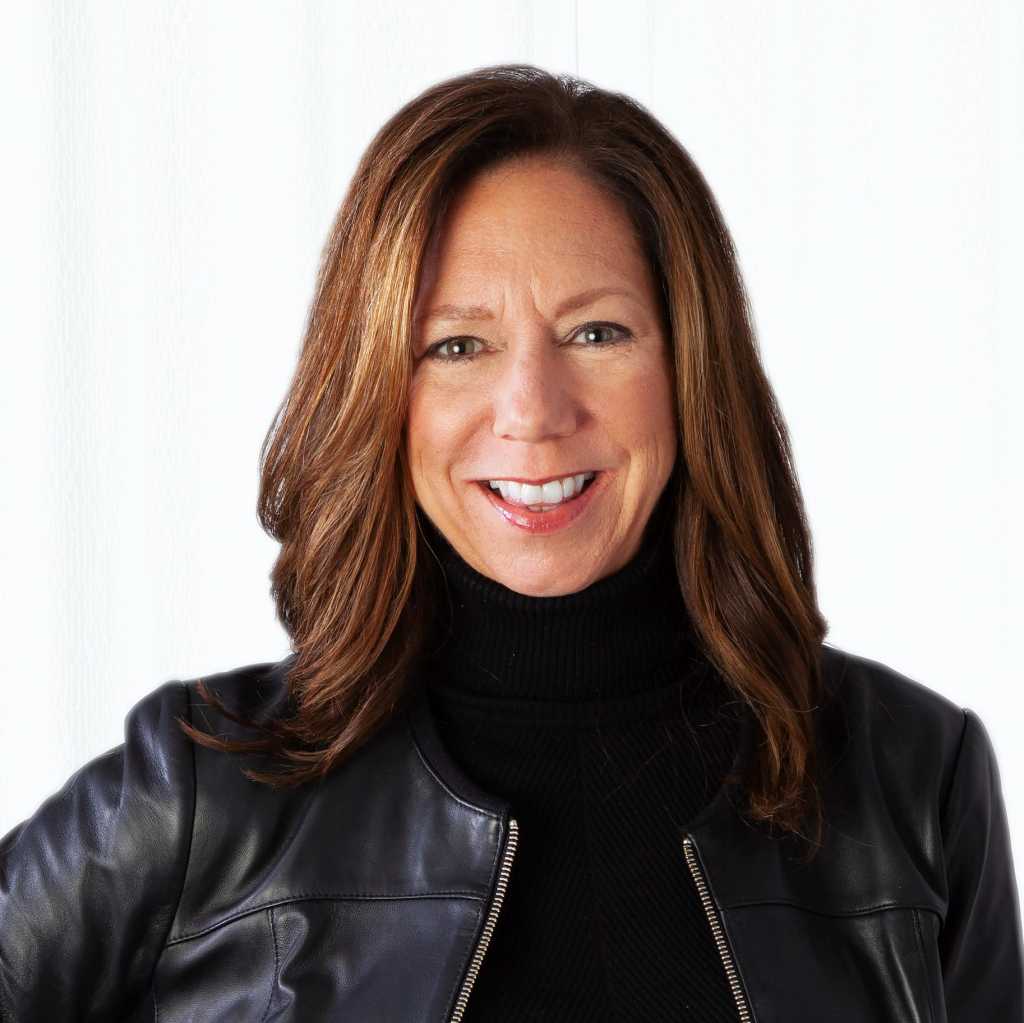 Starbucks
Coffee retailer Starbucks has more than 30,000 stores and employs more than 400,000 people. The company recently announced that founder Howard Schultz would return as CEO and as a director on the company's Board. Hall Lefevre takes over for Hans Melotte, who served as interim CTO for five months. Most recently, she was EVP and CTO at Circle K Stores. Earlier, she spent more than 16 years at McDonald's, where she was VP and CIO, leading the fast food company's technology and digital commerce strategy. Hall Lefevre holds a Bachelor's degree in Computer Information Processing from Southern Illinois University.
Dentons Names Ash Banerjee as Global Chief Information Officer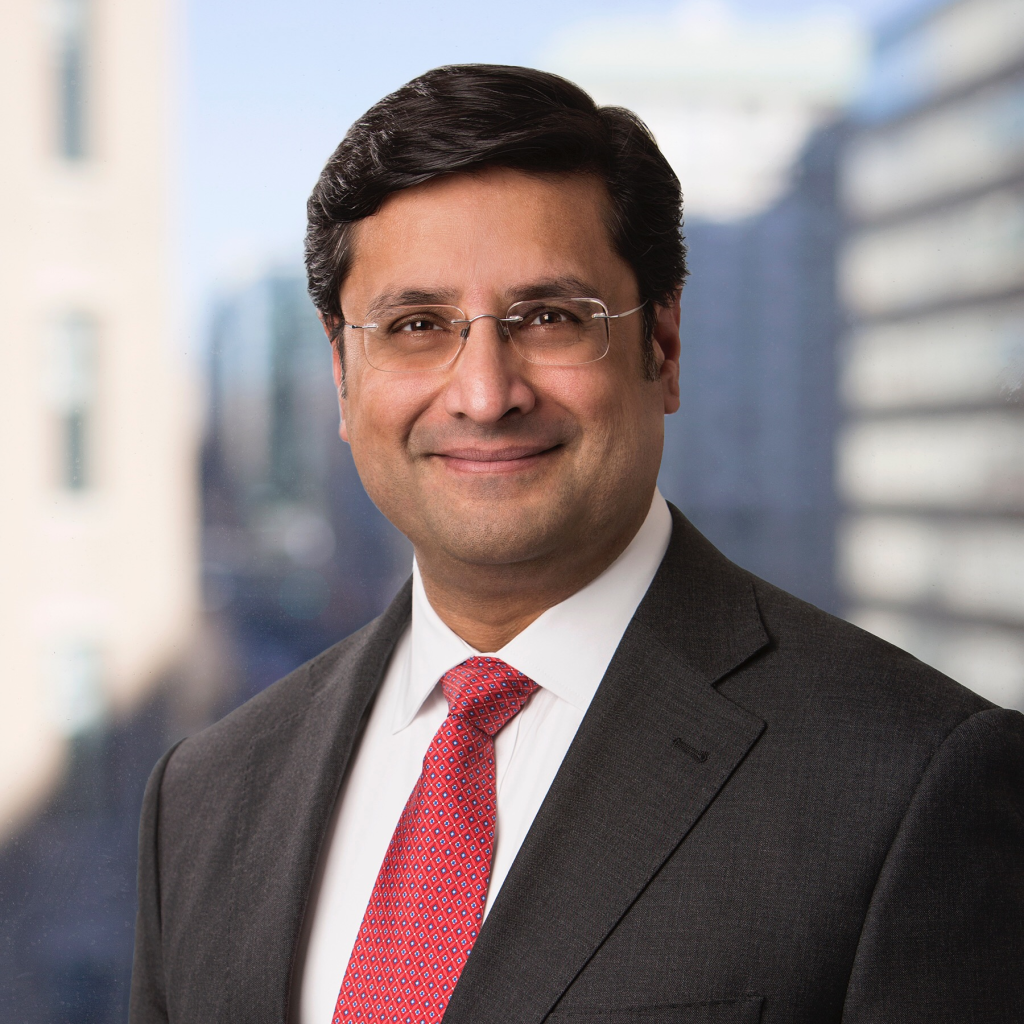 Dentons
Banerjee has been serving as interim CIO at Dentons since 2021. Dentons is the world's largest law firm, with 20,000 professionals in over 200 locations in more than 80 countries. Prior to joining Dentons, Banerjee served as CIO and COO for the Americas region at the law firm Hogan Lovells. Previously, he was CIO at the law firm of WilmerHale, and served in senior technology-focused roles at EMI Music, Equant, Global One, and Heidrick & Struggles. Banerjee holds a Master of Engineering degree from Cambridge University, and completed the Advanced Management Program at Harvard Business School.
John Hill joins MSC Industrial Supply as SVP and Chief Digital Officer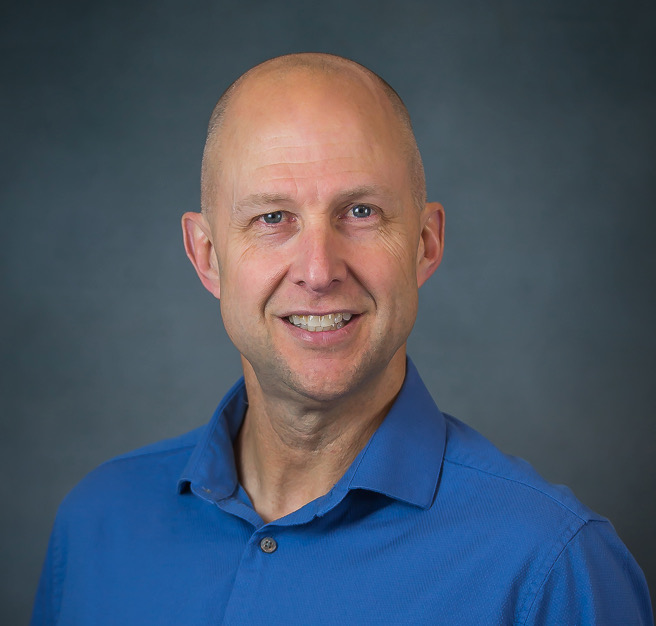 MSC Industrial Supply
MSC Industrial Supply is a $3.2B distributor of metalworking and maintenance, repair and operations (MRO) supplies to industrial customers throughout North America. Hill will have overall responsibility for digital strategy, eCommerce, vending solutions, technology and advanced analytics. He joins MSC from workwear company Carhartt, where he served as Chief Digital & Information Officer. Hill previously served as Vice President, Solutions Delivery at W.W. Grainger. He earned a BS degree in Economics from the United States Air Force Academy, and a Master's degree in Management and Public Administration from Bowie State University.
Carhartt appoints Katrina Agusti as CIO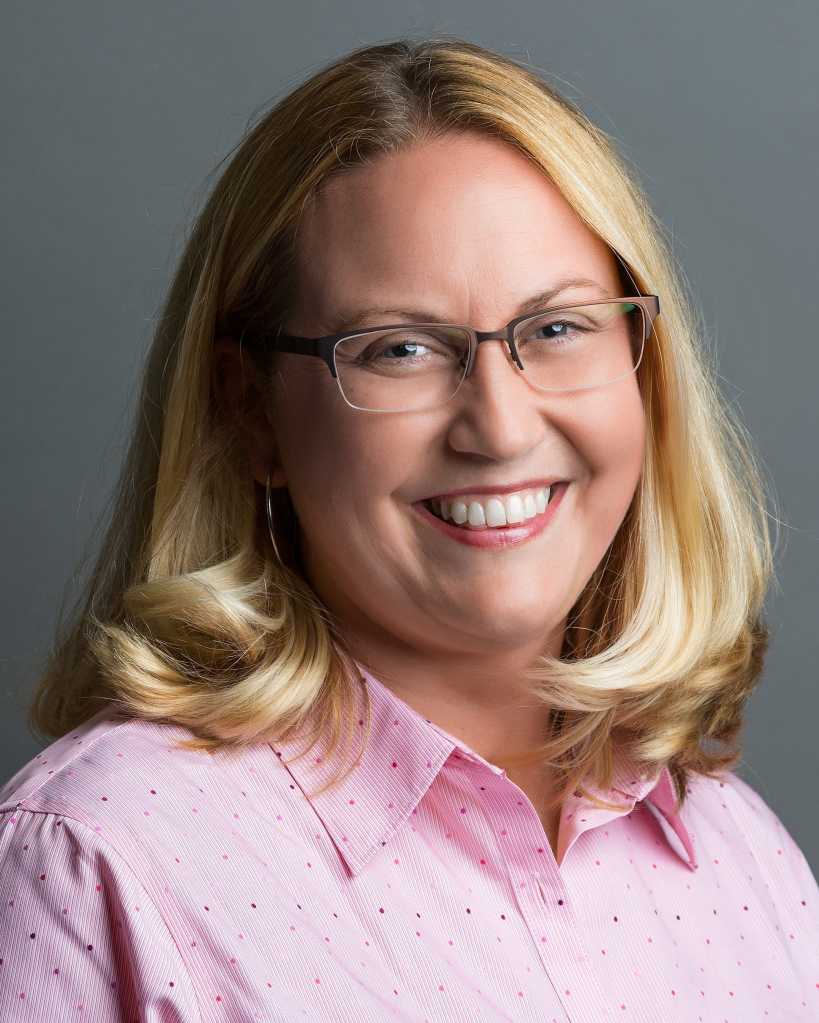 Carhartt
Family-owned and based in Dearborn, MI, Carhartt is a global workwear brand with 5,400 employees. Agusti will report directly to Linda Hubbard, Carhartt's President and COO. Agusti joined Carhartt in 2003 and has held various position of increasing responsibility, most recently serving as Vice President, Solutions Delivery. Agusti earned her BA degree in Management Information Systems from Davenport University, and is a member of the NRF Tech Council and the SAP ASUG Executive Exchange. In 2019, she was named as One to Watch by CIO.comand the CIO Executive Council.
Lenovo adds CTO of Solutions & Services Group to Arthur Hu's CIO responsibilities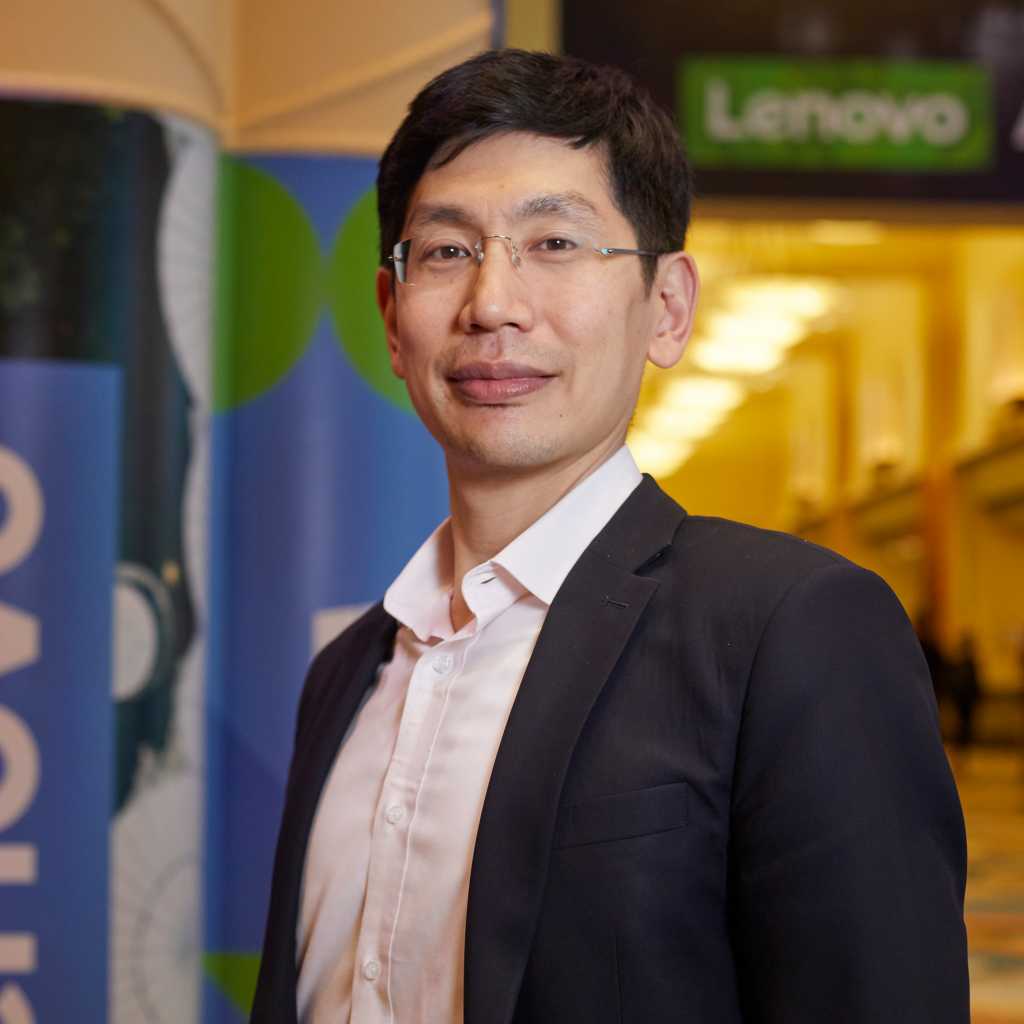 Lenovo
Lenovo is a US$60 billion technology hardware, services and software company serving customers in 180 markets around the world. Hu will lead the newly formed Research and Development (R&D) organization within SSG, tapped to bring new innovative solutions to the market. Hu will continue to serve as Lenovo's CIO, responsible for company-wide intelligent transformation. Global IT has been merged into SSG, giving Hu an expanded role in the evolution of Lenovo's business and IT processes. Hu earned a BS degree and an MS degree, both in Computer Science, from Stanford University.
AMD appoints Hasmukh Ranjan to SVP & CIO following Xilinx acquisition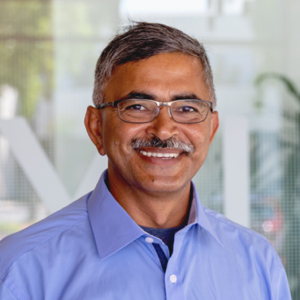 AMD
Advanced Micro Devices (AMD) is a $16B semiconductor company based in Santa Clara, CA. Ranjan previously served as CIO at Xilinx, which AMD acquired in February 2022 in an all-stock transaction. Prior to Xilinx, Ranjan was CIO at Synopsys. He holds a Master's degree in Computer Science from Northeastern University, and an MBA from Northwestern University.
Craig Richardville named CDIO at Intermountain Health after merger with SCL Health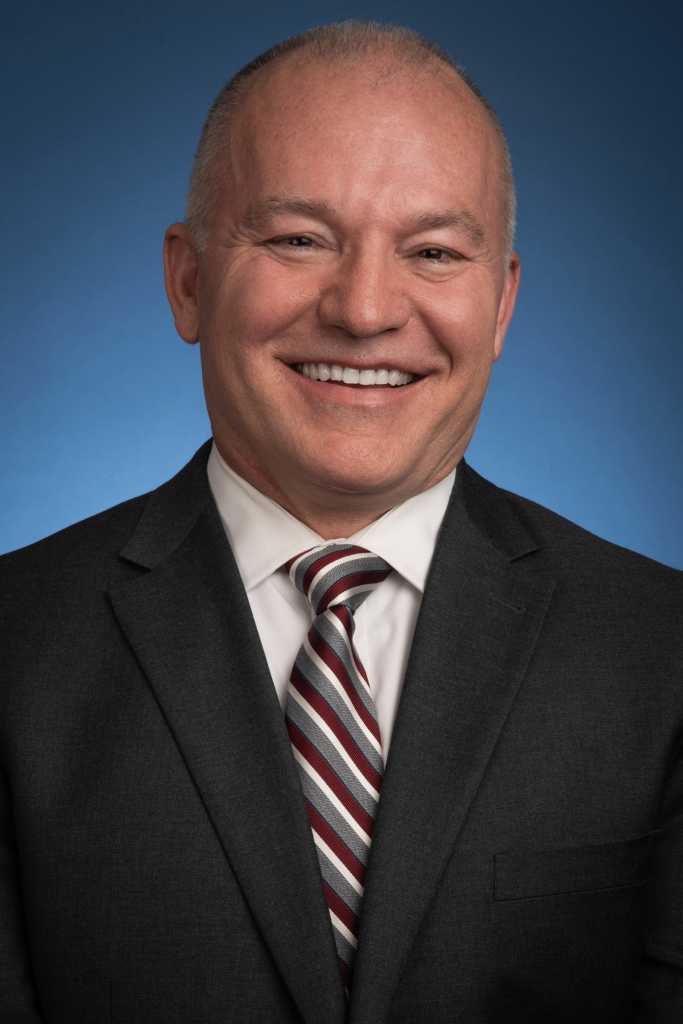 Intermountain Health
Intermountain Healthcare and SCL Health finalized their merger in March 2022, combining 33 hospitals and 385 clinics across six states under the Intermountain Healthcare brand. Richardville stepped into the CDIO role April 1, replacing Ryan Smith, who left the healthcare system to become COO of Graphite Health. Previously, Richardville served as Broomfield, CO-based SCL Health's SVP, Chief Information & Digital Officer. He holds a Bachelor's degree in Business (Computer Systems) and an MBA (Finance), both from University of Toledo.
FirstEnergy Promotes Ernest N. Maley to VP & CIO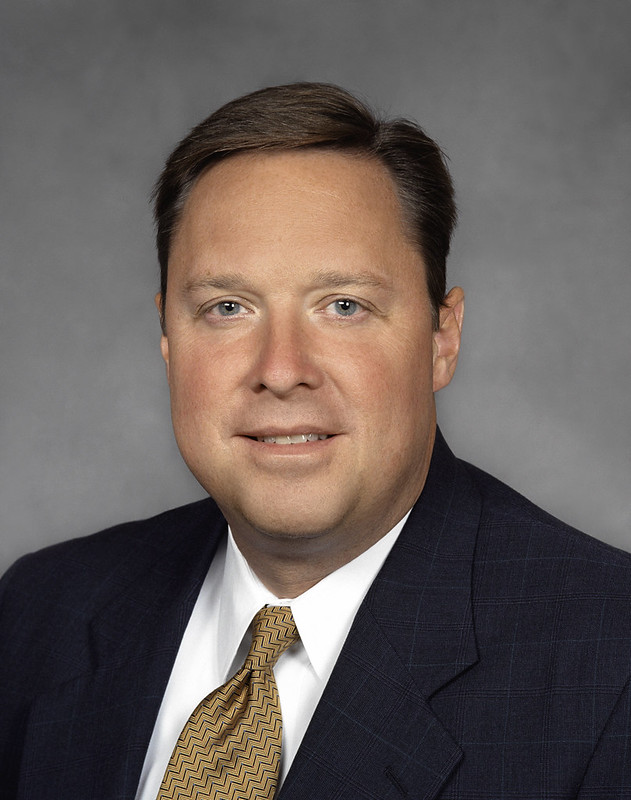 FirstEnergy
FirstEnergy's 10 electric distribution companies form one of the nation's largest investor-owned electric systems, serving customers in Ohio, Pennsylvania, New Jersey, West Virginia, Maryland and New York. Maley replaces Steve Fortune who spent just a few months in the role. Maley has been with FirstEnergy for 20 years, serving in a wide variety of information technology functions. His most recent role before this promotion was VP, IT, Innovation and Enablement. Prior to FirstEnergy, he was a senior manager in the Utility and Energy Services practice of Deloitte & Touche Consulting. Maley earned a BS degree in Computer Science from University of Pittsburgh.
OneDigital
OneDigital Hires Marcia Calleja-Matsko as CIO
OneDigital delivers healthcare, wellness and benefits consulting and technology solutions to employer organizations across the U.S. Most recently, Calleja-Matsko was CIO and VP at medical device company, Avanos. Earlier, she served as the Global Director for IT Data Center Demand and Business Management at SITA, an IT provider to the air transport industry. Calleja-Matsko serves on the board and as a mentor at Women in Technology (WIT), and holds a Vice Chair position at GeorgiaCIO. She earned a BS degree in Business from University of Florida.
CarParts.com names a new CTO and a new CIO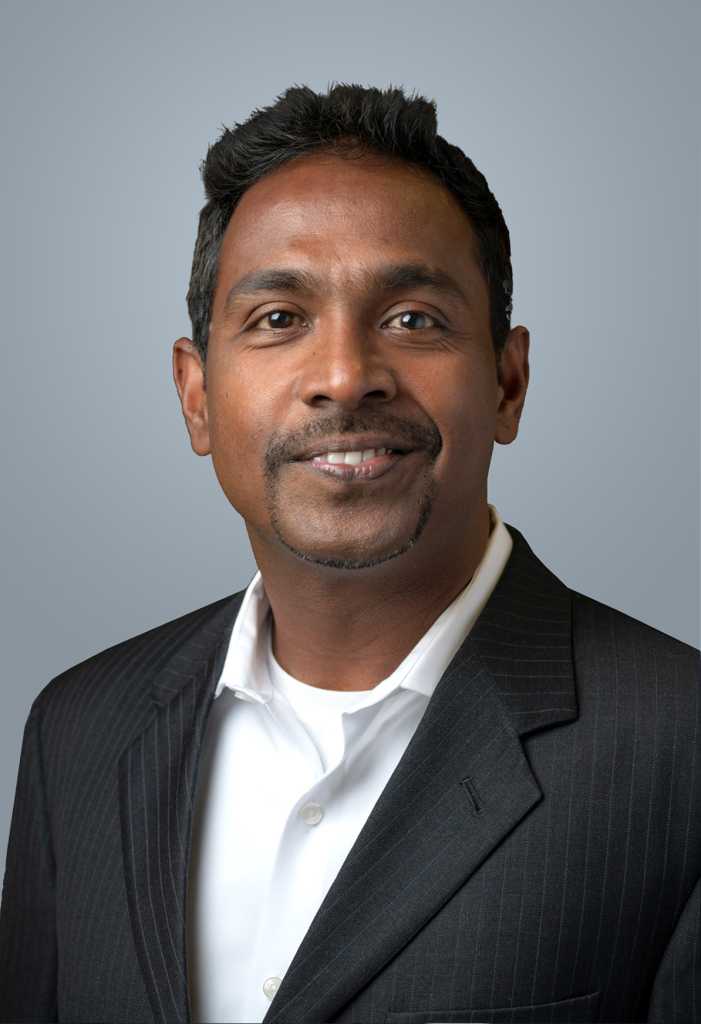 CarParts.com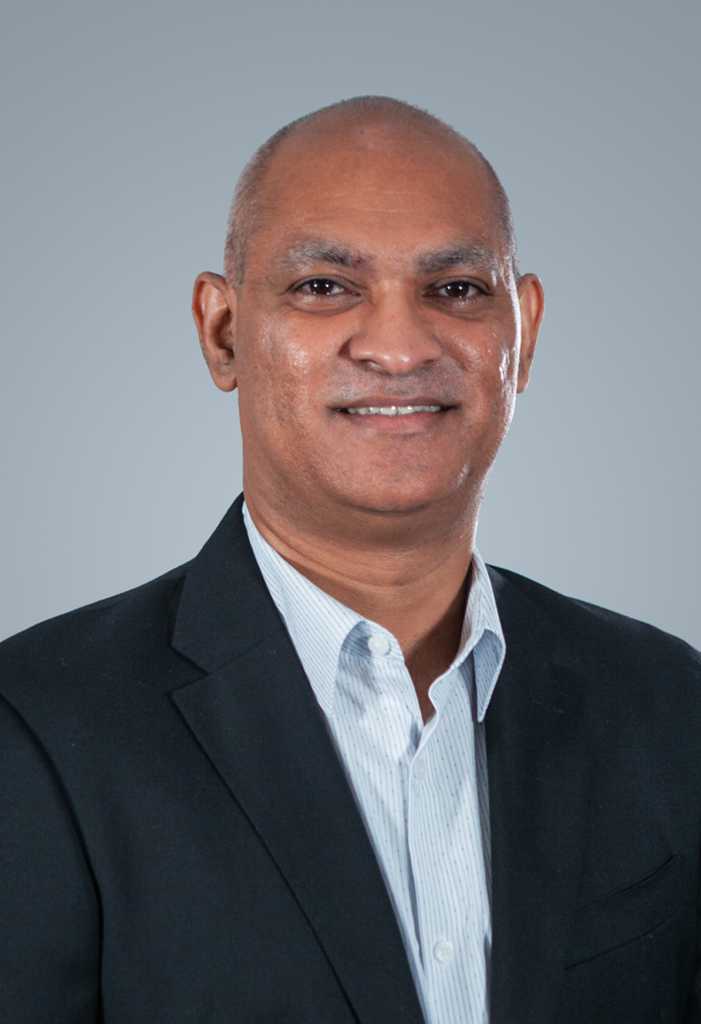 CarParts.com
CarParts.com (formerly U.S. Auto Parts Network) is an online provider of aftermarket auto parts and accessories, offering over 820,000 SKUs with detailed product descriptions and photographs on its website and mobile platform. Kals Subramanian joins the company as CTO after having served as VP of eCommerce Technology at Lowe's. He replaces Sanjiv Gomes, who will move into the newly created role of CIO, in which he will focus on engineering and architecture. Gomes has been with the company since 2007. He earned a Bachelor's degree in Computer Engineering from GOA Engineering College, India. Subramanian holds a Bachelor of Engineering degree from Bharathidasan University, India.
Jessie Minton is the new CIO at Washington University in St. Louis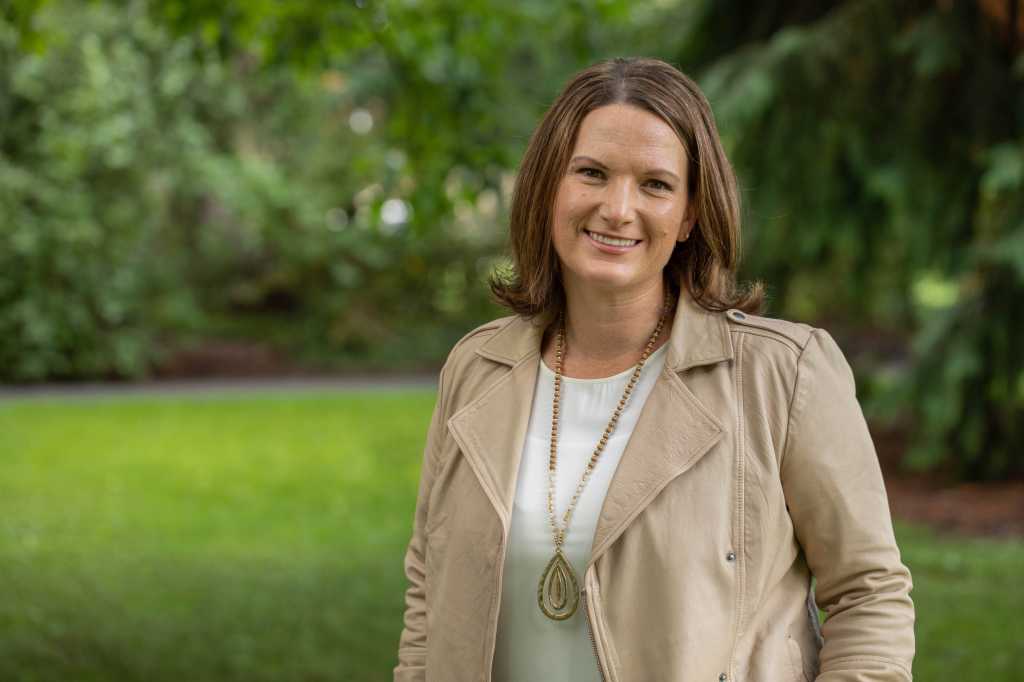 Washington University in St. Louis
Washington University in St. Louis has over 14,000 full-time undergraduate and graduate students enrolled in its academic programs in law, medicine, arts & sciences, business, and more. Most recently, Minton was Vice Provost and CIO at the University of Oregon. At WUSTL her title will be Vice Chancellor for Technology and CIO. Minton earned a bachelor's degree in Anthropology from the University of Oregon, and a Master's degree in Management and Organizational Leadership from Warner Pacific College.
U.S. Medical Management appoints Kristin Darby as CIO
U.S. Medical Management
Based in Troy, Michigan, USMM, along with its affiliated entities (Visiting Physicians Association, Pinnacle Senior Care, and Grace Hospice, among others) is a leading management services organization and provider of home-based primary care services for complex and fragile patients. Darby comes to USMM from Envision Healthcare in Nashville, TN where she served as the Enterprise CIO. Kristin also held CIO roles at Cancer Treatment Centers of America and Tenet Healthcare. She earned a bachelor's degree in Accounting and MIS from University of South Florida, and an Executive MBA from Henley Business School, England.
The Lovesac Company Appoints Todd Duran as CIO
The Lovesac Company designs, manufactures, and sells unique, adaptable furniture, including sectionals and "sacs". Most recently, Duran was Co-Chief Information Officer at Sleep Number, where he spent eight years in a variety of technology leadership positions. Earlier, he held technology leadership positions at Mattel, Ingram Micro, and Lowe's. Duran earned a BA in International Business and Computer Science from Hope College, in Michigan.
Shokie Lopez is Santa Cruz Bicycles' new CIO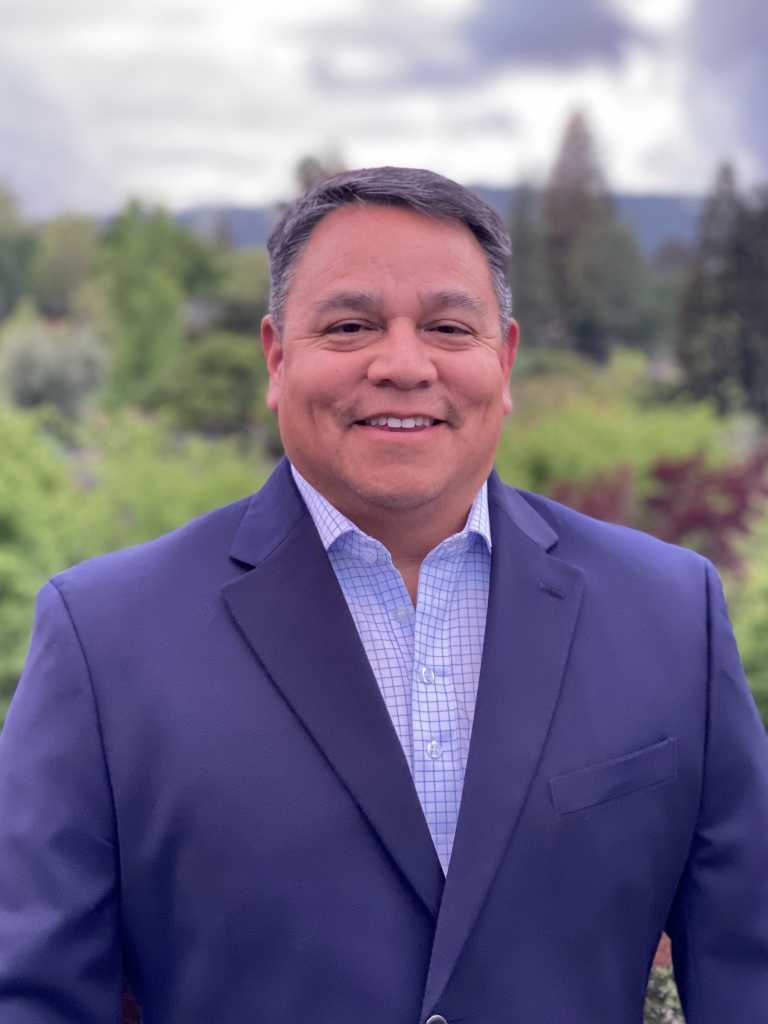 Santa Cruz Bicycles
Santa Cruz Bicycles is a California-based manufacturer of high-performance carbon fiber and aluminum bicycles for true cycling enthusiasts. Most recently, Lopez was Chief Information & Security Officer at Basic American Foods. Earlier, he was SVP, Technology at Wente Family Estates, a diverse company with a wine portfolio, manufacturing operations, restaurants, and more. Lopez earned a BS in Management Information Systems and an MBA from University of San Francisco.
Supplemental Health Care names Simon Curtis Chief Digital Officer
Supplemental Health Care is a leading healthcare staffing provider to hospitals, schools, home health, correctional facilities, and other sites of care across the United States. Most recently, Curtis was CIO Americas for Adecco Group, where he had responsibility for IT in 12 countries totaling $9B in revenue. As CDO at Supplemental he reports to Greg Palmer, CEO. Curtis earned a B.Sc. degree in Computer Studies from The University of Derby, and an MBA from The Open University, both in Great Britain.
City of Oakland appoints Tony Batalla as new CIO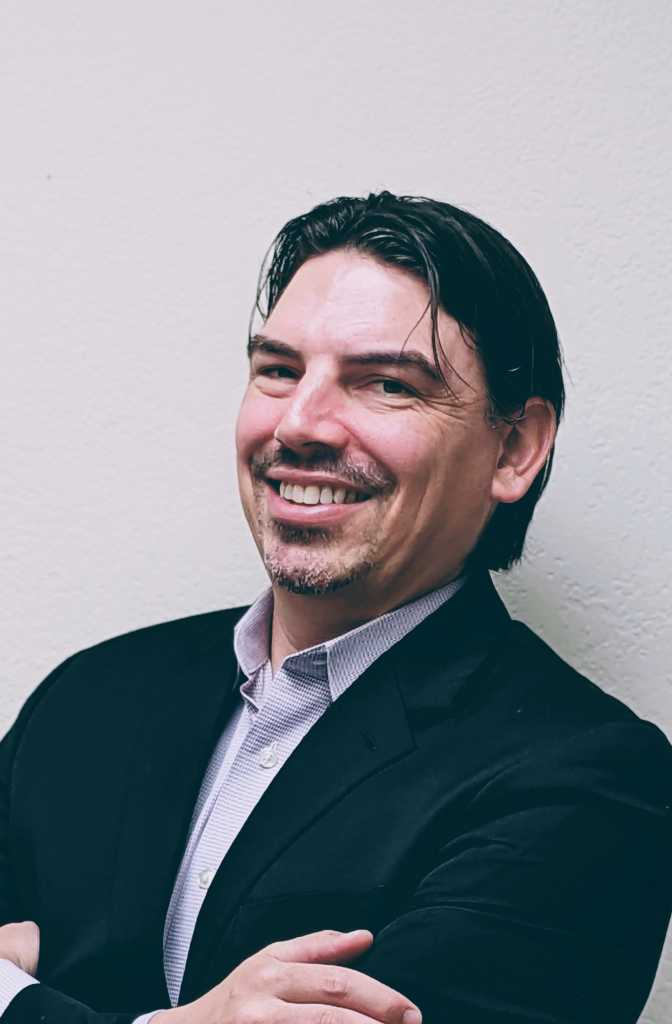 City of Oakland
Batalla will direct the Information Technology Department, overseeing a $37.5 million budget with a staff of 85. For the last eight years he has served as Chief Technology Officer for the City of San Leandro, CA. Batalla earned a bachelor's degree in Information Systems from University of San Francisco, and an MBA from the UCLA Anderson School of Management. He is currently pursuing an executive doctoral degree with a research focus on public sector innovation. He also serves on the Board of Directors of Family Resource Navigators, a non-profit that serves families of children with disabilities throughout Alameda County.
New CIO appointments, April 2022
PayPal Appoints Archana (Archie) Deskus as EVP & CIO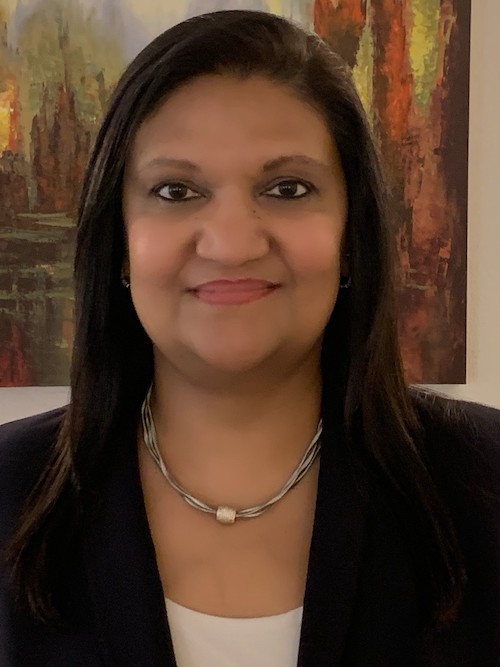 PayPal
Deskus will oversee PayPal's global information technology operations and report to the CEO at the $25B digital payment company, Dan Schulman. Most recently, Deskus was SVP & CIO at Intel. Earlier, she held CIO roles at Hewlett Packard Enterprise, Baker Hughes, Ingersoll Rand, Timex and United Technologies. Deskus earned a Bachelor's degree in Business Administration and Management Information Systems from Boston University, and an MBA from Rensselaer Polytechnic Institute. She serves on the board of directors of East West Bank and Cognizant.
Jennifer Hartsock joins Cargill as Chief Information & Digital Officer (CIDO)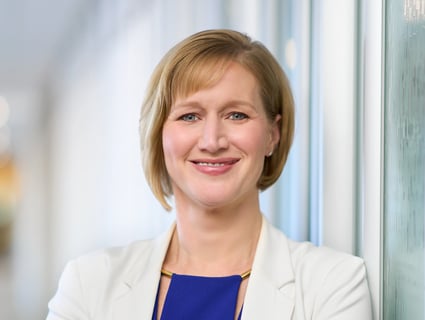 Cargill
Cargill is a $113B global food and agriculture business. Hartsock succeeds Justin Kershaw, who is retiring as CIO after 10 years with the company. Previously, Hartsock served as CIO of Baker Hughes, where she led the merger with GE Oil & Gas technology systems and processes, while also co-leading the transformation of the company's shared services offerings. Earlier, she was CIO at Cameron International, and also spent 17 years with Caterpillar, including a role as Group CIO for Construction Industries. Hartsock earned a Bachelor of Science degree in Applied Computer Science from Illinois State University.
Rite Aid expands Justin Mennen's role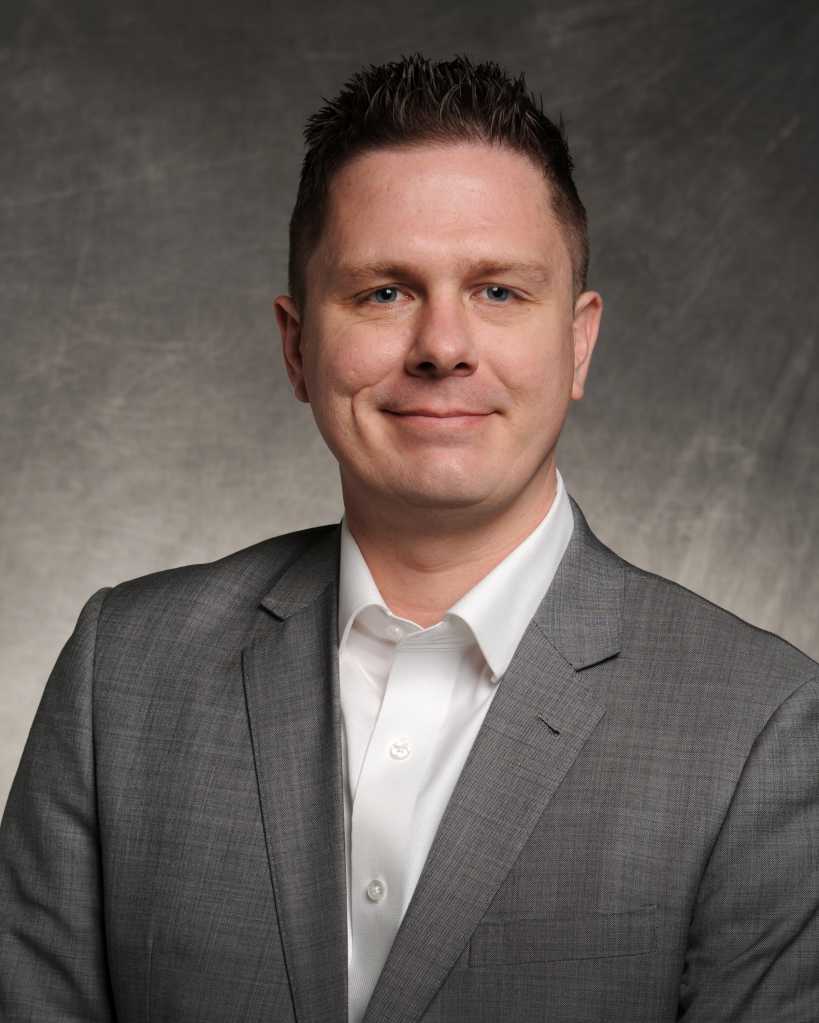 Rite Aid
As part of a series of steps Rite Aid announced to realign its management team and streamline the company's operations, CIO Justin Mennen will expand his responsibilities to include leadership of all digital and ecommerce. His new title is Chief Digital and Technology Officer. Rite Aid provides health products and services in over 2,450 retail pharmacy locations across 17 U.S. states.
Juan Perez joins Salesforce as Chief Information Officer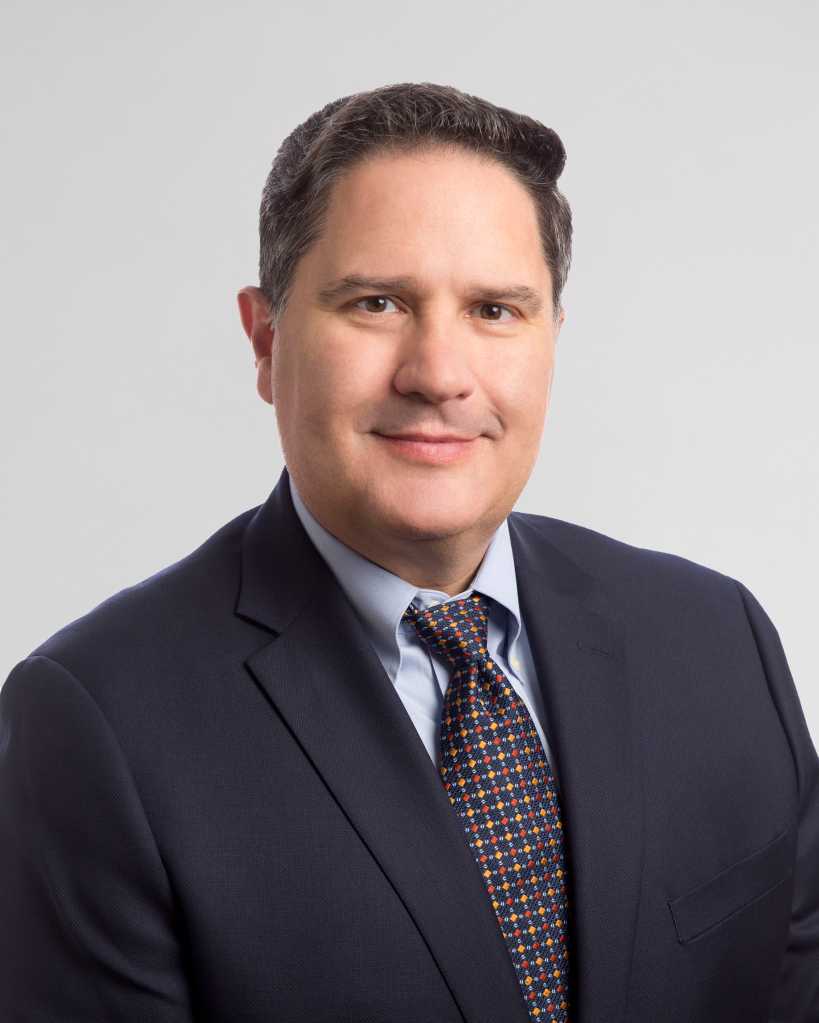 Salesforce
Perez joins the $17B CRM software company from UPS, where he spent more than 30 years in various technology leadership roles. Since 2017, his role at UPS has been Chief Information and Engineering Officer. Perez has been recognized by Computerworld as a Premier 100 IT Leader, and by the Hispanic IT Executive Council (HITEC) as one of the top 100 Hispanic IT leaders, and has received numerous additional awards and accolades. He holds a BS in Industrial and Systems Engineering and an MS in Computer and Manufacturing Engineering, both from the University of Southern California. He is a senior member of the Institute of Industrial Engineers and the American Society for Quality.
Mark Bloom joins Gallagher as CIO
Gallagher
Gallagher – previously known as Arthur J. Gallagher & Co. – is an $8B global insurance brokerage, risk management, and HR & benefits consulting company with over 34,000 employees. Bloom joins Gallagher from Aegon N.V., where he has served as CIO since 2016. Prior to Aegon, Bloom served at Citigroup in a variety of technology leadership roles, including global head of consumer digital and operations technology and CIO for the commercial bank, retail cards, mortgage and CitiHoldings businesses.
Bloom also serves as a non-executive board member at Freddie Mac and is chairman of its operations and technology subcommittee. He earned a BS in Computer Engineering from Bucknell University, an MS in Electrical Engineering from Virginia Tech, and an MBA from Georgetown University.
Republic National Distributing Co. names Sanjay Shringarpure as CIO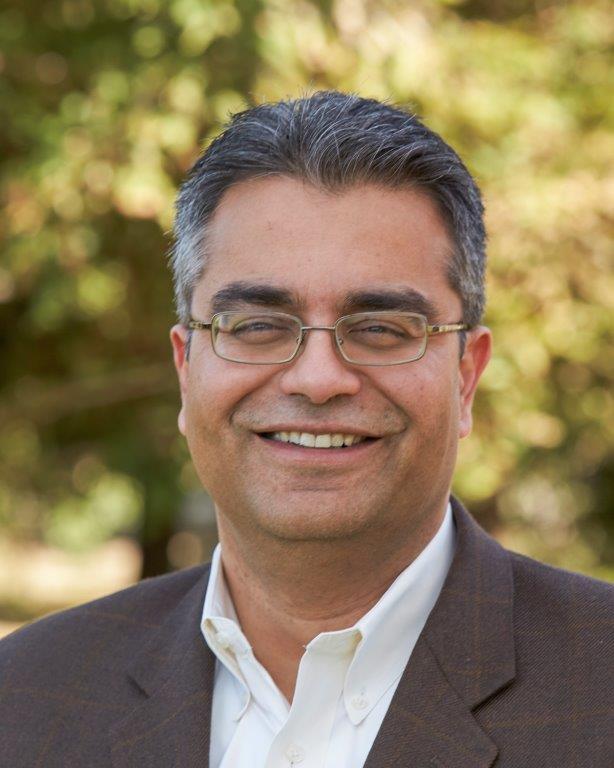 Republic National Distributing Co.
RNDC is beverage alcohol distributor operating in the District of Columbia and 37 states across the U.S. In his new role, Shringarpure will report to CEO Nick Mehall. Previously, he was CIO at E. & J. Gallo for eight years. Before Gallo, he held leadership positions at ING, which has since become Voya. Shringarpure earned a BS and an MS degree in Business Logistics, both from Penn State University.
Keolis North America appoints Alex Wu as CIO
Keolis in North America provides public transit services throughout the U.S. and Canada for millions of passengers each year. Most recently, Wu spent two decades working with the U.S. federal government as the Deputy Chief Information Officer with the National Gallery of Art. Prior to that, he worked in the medical, semi-conductor, computer manufacturing, telecom, and construction material industries. Wu earned a BS degree in Computer Science from the University of Washington, an MS Information Systems from George Washington University, and an MBA from the University of Maryland.
Chico Moline assumes CIO position at Amentum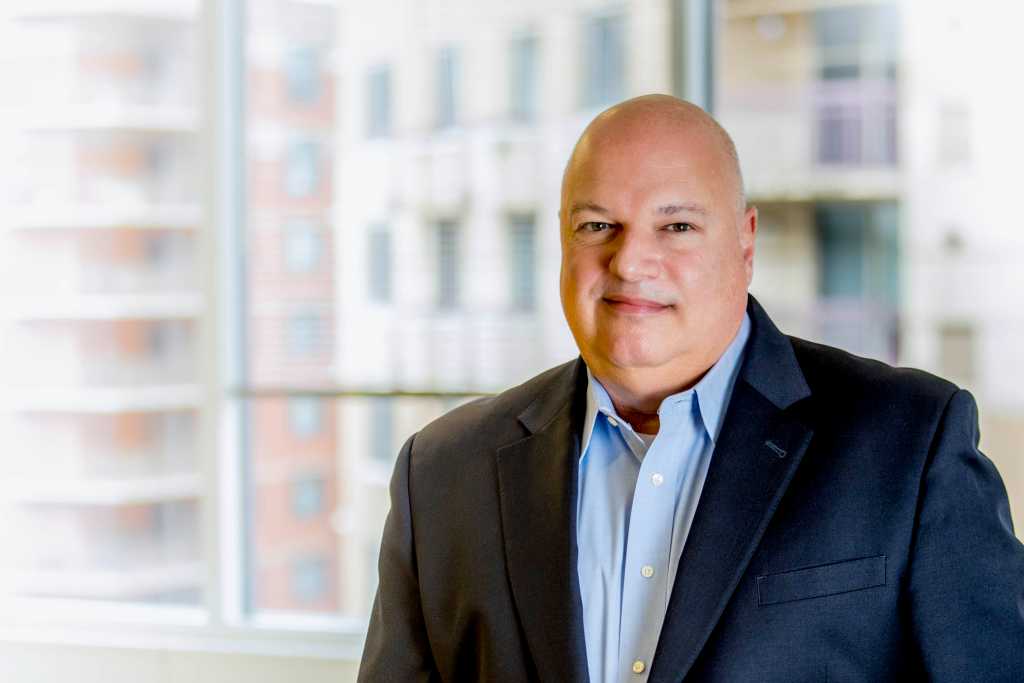 Amentum
Headquartered in Germantown, MD, Amentum is a global services partner supporting critical programs across defense, security, intelligence, energy, and environment. It employs 50,000 on all seven continents. In recent months, the company has announced a new leadership team, including CEO, and closed its acquisition of PAE. Moline previously served as President of PAE's National Security Solutions Business Unit, and has been with the company for five years. Prior to PAE, Moline served as SVP of Information Technology and Network Communication Services at Vectrus. He earned a BA in Economics from University of Richmond and an MBA from Virginia Tech.
Partha Srinivasa is the new EVP & CIO at Erie Insurance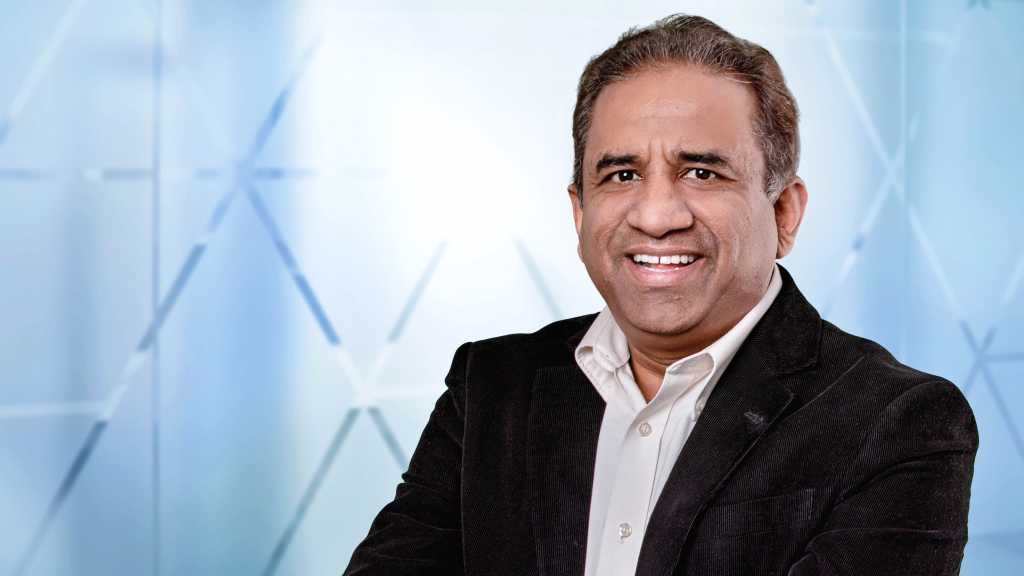 Erie Insurance
Erie is a $2.5B Pennsylvania-based property and casualty insurance company. Previously, Srinivasa was with Verisk Analytics, where he served as SVP and chief data officer (CDO) responsible for the company's insurance segment data and technology as well as enterprise-wide data and analytics. Prior to Verisk, he held global CIO and CTO roles at Zurich Financial Services, Tokio Marine HCC, Farmers Insurance and Safe Auto. His appointment at ERIE follows the December 2021 retirement of Bob Ingram. Srinivasa earned a Master's degree in Management from the Indian Institute of Technology in Madras, India, and a Bachelor's degree in Engineering from Annamalai University, India.
Waitr names Matthew Coy Chief Information Officer
Founded in 2013 and based in Lafayette, Louisiana, Waitr operates an online ordering technology platform, providing delivery, carryout and dine-in options under the Waitr, Bite Squad and Delivery Dudes brands. Coy joins Waitr from Donatos Pizza, where he was VP of Technology and led the organization on a public cloud transformation. Prior to Donatos, he served as Director of Information Technology at Chipotle. Coy holds an MBA and an MS from Mississippi State University and a BA from The Ohio State University.
Michael Smith is named CIO at InnovaPrep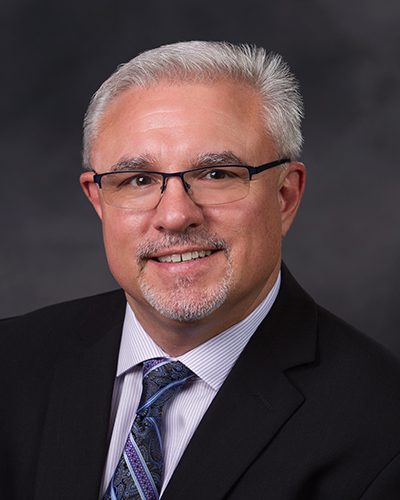 InnovaPrep, LLC
InnovaPrep is a life science company based in Drexel, MO that provides scientific instrumentation and consumables that enable rapid concentration of microorganisms – such as bacteria, viruses, parasites, molds, fungal spores and fragments – from liquids. Previously, Smith was the CIO for American Academy of Family Physicians (AAFP) for past six and a half years, where he was recognized as CIO100 award winner in 2020. Prior to AAFP, Smith was with ThermoFisher Scientific for nearly 10 years in the Specialty Diagnostics Group as Sr. Director, Global IT. He holds an MBA from University of Phoenix and BA in Criminology from College of the Ozarks.
Illumina welcomes Carissa Rollins as Chief Information Officer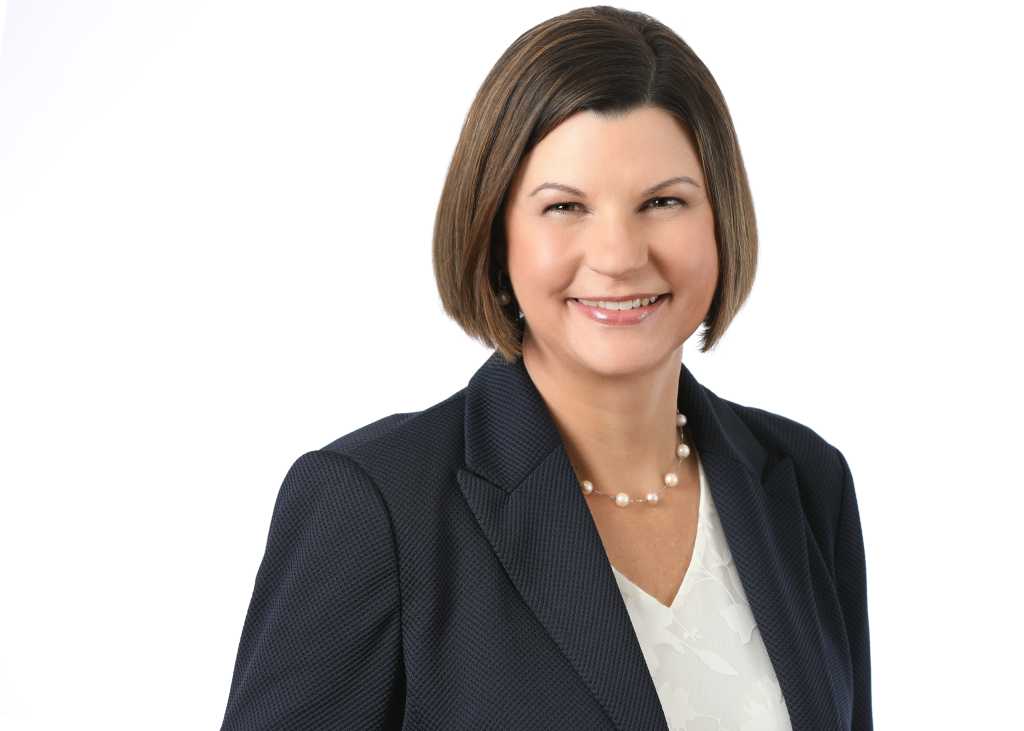 Illumina
Illumina is a global leader in DNA sequencing and array-based technologies, serving customers in the research, clinical, and applied markets. Most recently, Rollins was the CIO at UnitedHealthcare. Earlier, she held executive and senior leadership positions at Gander Mountain, Kohl's, Manpower Global, and Miller-Coors. Rollins has served on the Board of Directors for the YWCA, Minneapolis, and is currently the Board Chair. She also serves on the Grand Canyon Conservancy board, and the T-Mobile advisory board. Rollins holds a B.S. in Management Information Systems and an MBA from Marquette University.
Serta Simmons Bedding announces Shoukat Ali Bhamani as its new CTO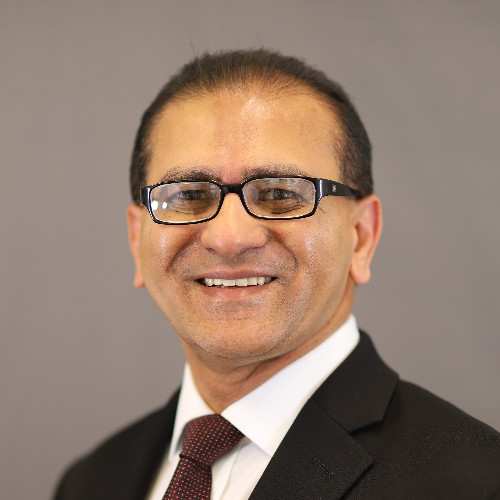 Serta Simmons Bedding
Based in Atlanta, Serta Simmons Bedding is one of the largest manufacturers and marketers of mattresses in North America. Its brand names include Serta and Beautyrest. Most recently, Bhamani was Chief Information and Digital Officer at Schaeffler Group, a global manufacturer and distributor of automotive, industrial and aerospace products. He holds a BS degree in Mechanical Engineering from NED University of Engineering and Technology in Pakistan, an MS degree in Mechanical Engineering from McGill University in Canada, and an MBA from Case Western Reserve University, Cleveland, OH.
The CIA appoints La'Naia Jones as CIO of the agency
Jones takes over for Juliane Gallina, who has a new role as the CIA's associate deputy director for digital innovation. Jones has served for more than 20 years in the intelligence community. Most recently, she was both deputy CIO of the National Security Agency, and NSA's information sharing and safeguarding executive. Earlier, she was acting CIO within the Office of the Director of National Intelligence. Jones earned a BS degree in Mathematics and Computer Science from University of Maryland Eastern Shore and an MS degree in Technology Management from University of Maryland University College.
Dr. Karl Mathias appointed CIO for U.S. Department of Health and Human Services
At HHS, Mathias provides leadership of the IT systems and cybersecurity activities for a workforce of over 83,000. Previously, Mathias served as CIO for the U.S. Marshals Service. As an active-duty Air Force officer, he served as analyst, engineer, and program manager on the Joint Surveillance System, the NORAD Battle Management System, combat simulations at the Air Force Wargaming Institute, and the Air Force Research Laboratory's Enterprise Business System. He retired from the Air Force as a Lieutenant Colonel in 2007. Mathias holds a B.S. in Computer Science from Utah State University, an M.S. in Computer Systems Technology from the Air Force Institute of Technology, and a Ph.D. in Computer Science and Software Engineering from Auburn University.
Boston Mayor appoints Santiago Garces as new CIO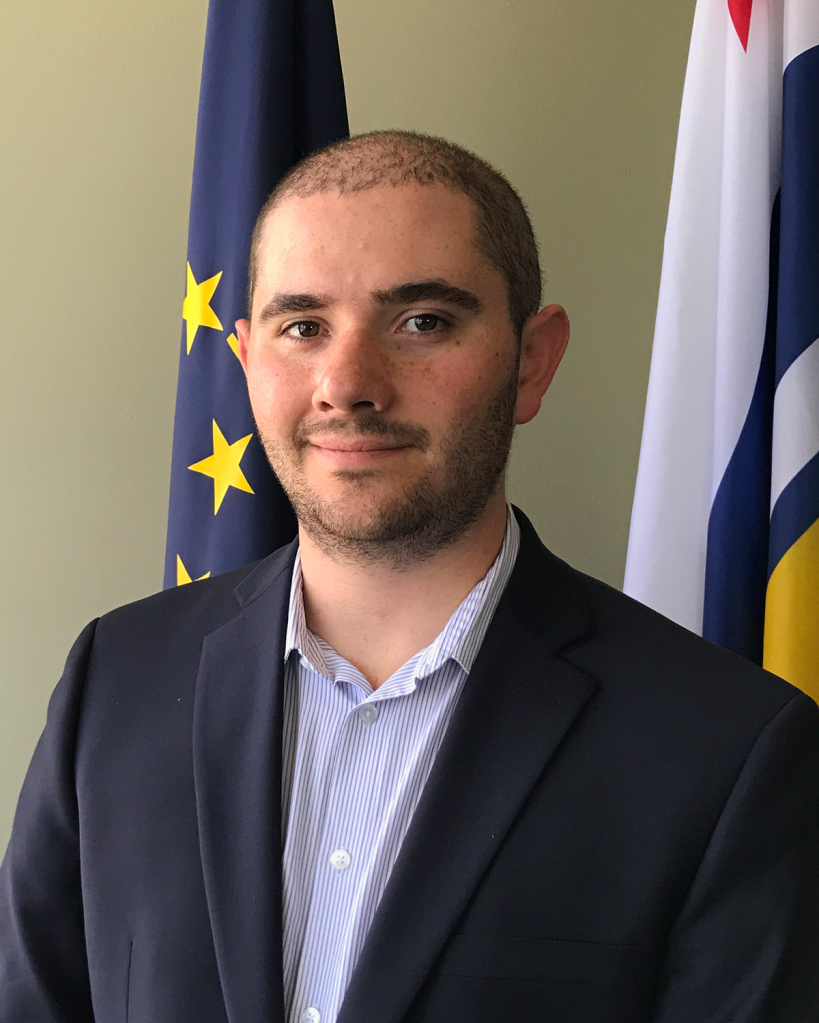 City of Boston
Mayor Michelle Wu named Garces to oversee the city's DoIT and its staff of 150. Garces has previously served as CIO of South Bend, IN, and Pittsburgh, PA, and is set to start his new role in May. He replaces Alex Lawrence, who has been serving as interim CIO since last November. Garces is a graduate of Notre Dame with degrees in Electrical Engineering, Political Science, and a Master's in Technology Entrepreneurship. Wu also announced Julia Gutierrez as Boston's new Chief Digital Officer.
Monogram Foods announces incoming CIO Dawn Drewry
Monogram Foods is a packaged foods producer and private label provider for strategic partners throughout the U.S. Drewry is replacing Joan Vanness, who is retiring after eight years as the Memphis, TN-based company's CIO. Previously, Drewry served as VP of Global Functions Technology at Tyson Foods, and prior to that she spent nearly a decade at Hewlett Packard as an IT executive. She received a Bachelor of Business Administration degree with a focus on Management Information Systems from University of Arizona, and she is currently pursuing a Master's degree in Strategic Management and Executive Leadership from Penn State.
Ann Madea has joined Simmons Bank as CIO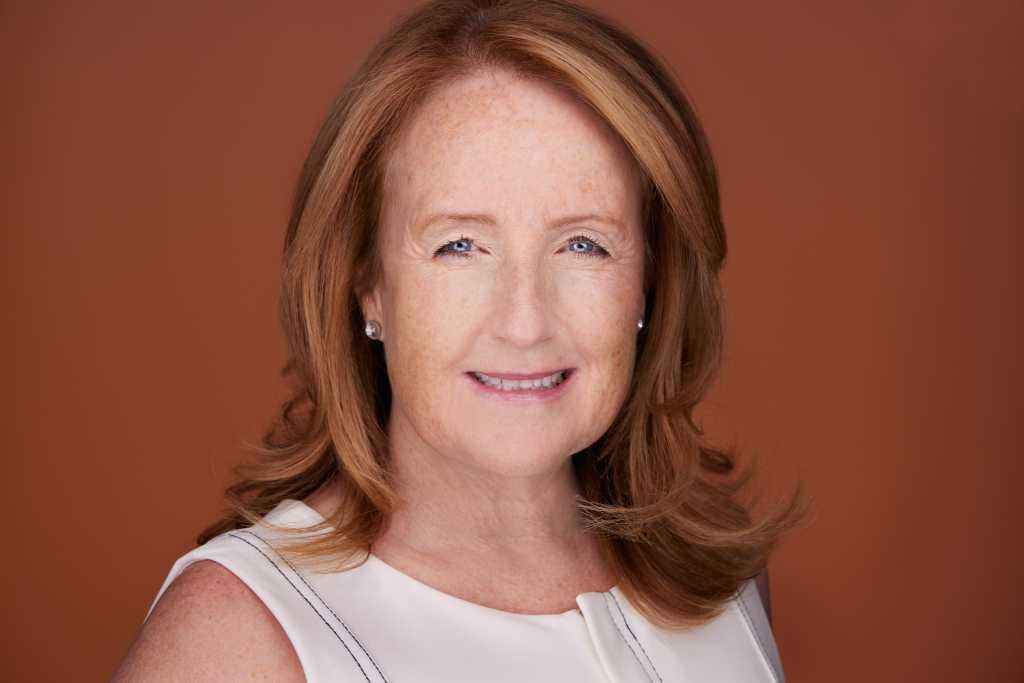 Simmons Bank
Simmons Bank operates 199 financial centers in six mid-Western states, and is a wholly owned subsidiary of Simmons First National Corporation (NASDAQ: SFNC). Madea joined Simmons in October of 2021 and, over the past several months, has been working closely with former CIO, Paul Kanneman, while transitioning into her new position. Madea has over 25 years of technology experience, including the last 17 years at HSBC, including four years as EVP and CIO U.S. She earned a BS in Information and Decison Sciences from University of Illinois Chicago.
Matthew Gunkel is named Associate Vice Chancellor & CIO at UC Riverside
Situated on nearly 1,200 acres in Inland Southern California, University of California Riverside serves more than 26,000 students and has 1,100 faculty members. Previously, Gunkel served as Chief Online Learning and Technology Officer at University of Missouri. He earned a BS in Computer Technology from Purdue University, and an MS in Information Systems from Indiana University, Bloomington.
WOWorks hires Kyle Mark as its first CIO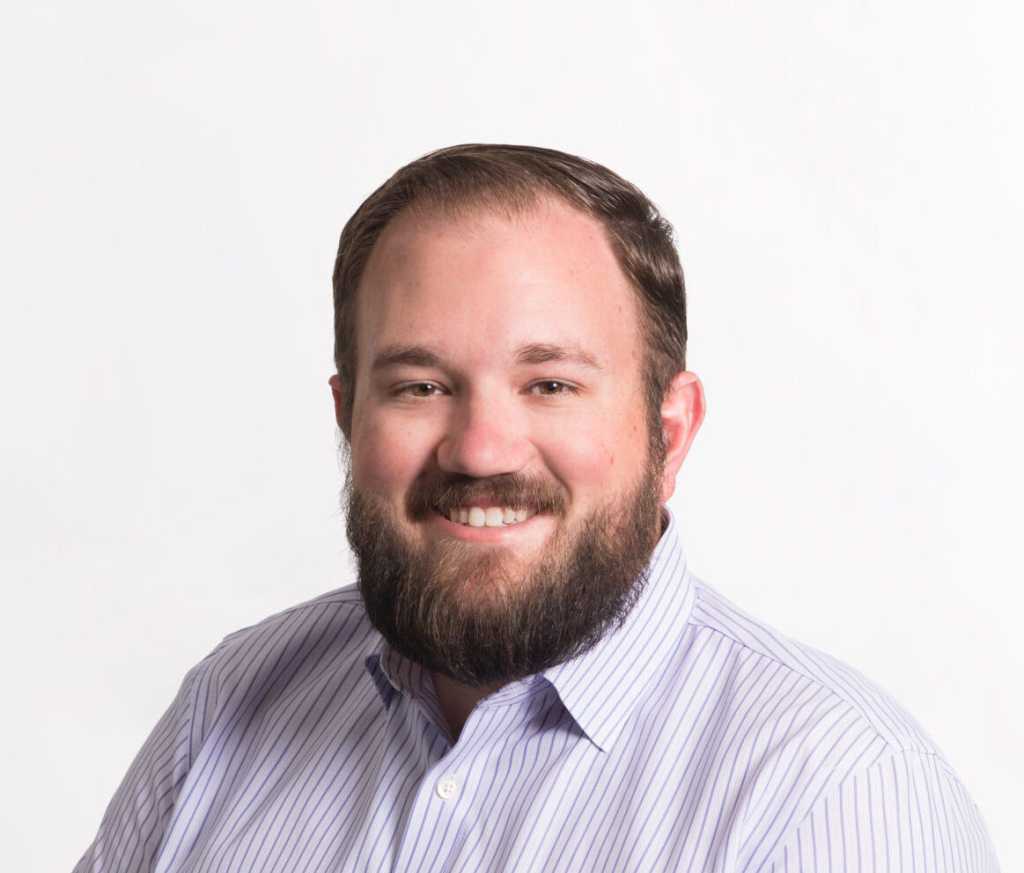 WOWorks
WOWorks is the parent company of restaurant brands Saladworks, Frutta Bowls, Garbanzo Mediterranean Fresh, and The Simple Greek. Mark joins WOWorks from QU POS, where he served as Director of Operations. Previous roles in the restaurant industry include Director of Technology roles at Ciccio Restaurant Group, Gecko's Hospitality and Datum Technologies. Mark studied computer science at Western Illinois University, and information technology management at DeVry University.
Insight appoints Sumana Nallapati as CIO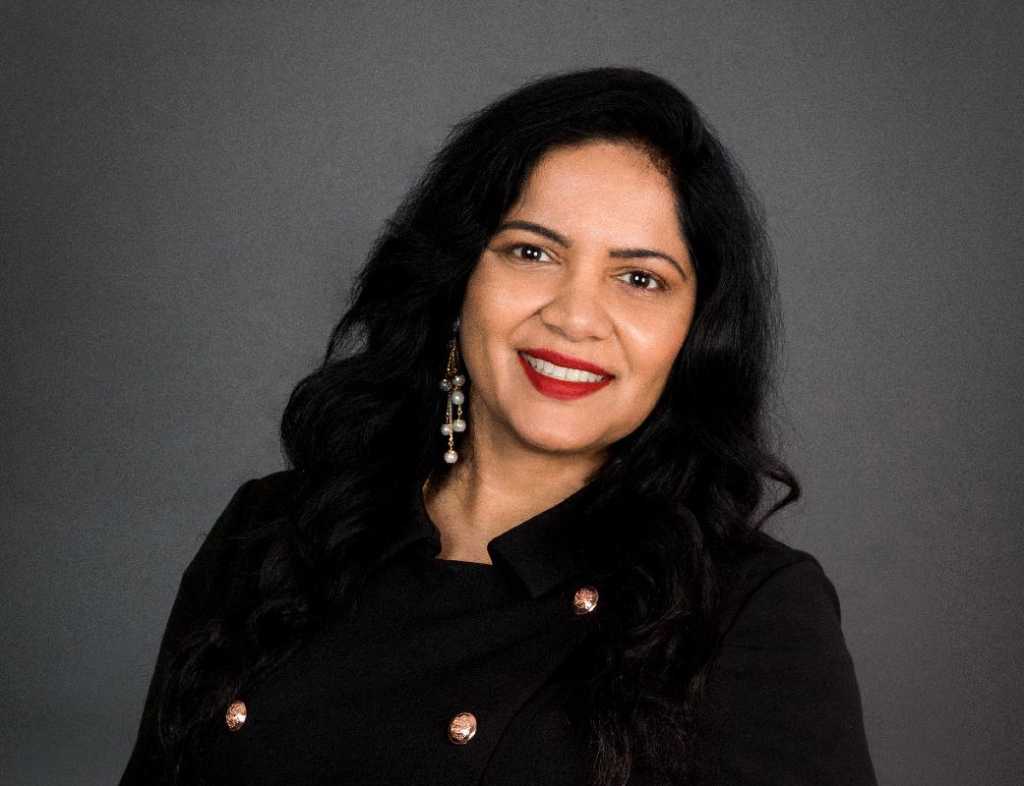 Insight Enterprises
Insight Enterprises is a Fortune 500 solutions integrator helping clients accelerate their digital journey. Most recently, Nallapati served as SVP of Operations and Chief Digital Officer at Everbridge, and earlier, she was Chief Digital Officer at Dish Network. Nallapati was named to the 2019 Top 50 Most Powerful Women in Technology by The National Diversity Council and she serves on several boards, including the Colorado Technology Association. Nallapati holds a Master's degree in Nuclear Physics from Andhra University in India.
New CIO appointments, March 2022
Sanofi selects Lakshmi Eleswarpu as SVP & Global CIO
Dupe Akinyede is named CIO of Resideo Technologies
CME Group promotes Sunil Cutinho to CIO
Joe Carroll Named CITGO Chief Information Officer
Mark Mospan is the new CIO at Foundation Partners Group
Painters Supply & Equipment appoints Tareq Falah to CIO post
MarketAxess announces new CIO, Nash Panchal
Just Born Quality Confections names Chidi Alams to CIO post
United Natural Foods elects Shamim Mohammad to its board of directors
Cadence Appoints Mary Louise Krakauer to Board of Directors
Former Morgan Stanley CIO, Sigal Zarmi, joins BigID's board of advisors
New CIO appointments, February 2022
Wayfair names Fiona Tan Chief Technology Officer
USAA appoints Amala Duggirala to Enterprise CIO post
Sharmeelee Bala named CIO of J.C. Penney
U.S. Senate Confirms Kurt DelBene as CIO of the VA
Excellus BlueCross BlueShield appoints Cindy Langston as its first female CIO
FirstEnergy Names Steve Fortune Vice President & CIO
Research Triangle Institute International hires Jorge Elguera as CIO
Matthew Kurpinski named CIO for ITC Holdings
Matt Watkins is the new CIO at IMA Financial Group
EmployBridge appoints Don Sloan to Chief Digital Officer position
Neiman Marcus has promoted Vijay Karthik to SVP & CTO
Flexsys appoints Jose Boloqui to be CIO
Gelson's Markets promotes Ron Johnson to VP & CIO
Integral Ad Science Appoints Robert Janecek as CIO
Innoveo Adds Veteran CIO Al-Noor Ramji to its Board of Directors
New CIO appointments, January 2022
TIAA Appoints Sastry Durvasula Chief Information & Client Services Officer
Fannie Mae appoints Ramon Richards as Chief Information Officer
John Sherman sworn in as Department of Defense Chief Information Officer
DXC Technology names Kristie Grinnell as its Chief Information Officer
Jane Moran has joined Mass General Brigham as CIDO
Genesys names Wesley Story Chief Information Officer
Farmers Business Network hires Kumud Kokal to be its first CIO
Dave Berry is the new CIO at Boardriders
Atlanticus Holdings promotes Kas Naderi to the CIO position
Matrix Medical Network Selects Tom Catchings as CIO
St. Luke's names Chris Sorenson Chief Information Officer
Bindu Purushothaman named CIO of Satellite Healthcare
Ram Balasubramanian joins Canoo as Chief Information Officer