Ed McLaughlin foresees a future of frictionless commerce in which cars pay for gas and parking, video game systems order more games and printers order paper and ink. As Mastercard's president of operations and technology sees it, everyday devices equipped with sensors will increasingly make payments based on their surroundings.
"Every one of these connected devices is a commerce device," McLaughlin told CIO.com from the sidelines of the CIO100 Symposium recently. "We see it just being woven into all of kinds of new experiences to make it easier and more convenient for consumers."
McLaughlin, who was promoted from CIO to president of operations and technology, and his team are gearing up for a time when processing payments via an internet of commerce mesh becomes the rule rather than the exception. He says Mastercard analyzes hard and soft trends to anticipate with what new devices or modes the company's payments platform should work. And then it game-plans for them.
[ Get an inside look at 10 real-world digital transformations at today's leading organizations, find out why companies struggle to cultivate digital strategies, and learn what digital transformation really means. | Get weekly insights by signing up for our CIO Leader newsletter. ]
Plotting the future of payment services
"We would literally write all of the devices on the whiteboard, with an EMV chip card being the simplest device," McLaughlin says. "We'd have a box at the end for the as-of-yet unimagined chip device." This "anticipatory IT" focus was a major theme at CIO100, where futurist Daniel Burrus introduced the concept during a keynote session. The thesis is simple, if not often ignored by CIOs and their C-suite cohorts: Change is linear, exponential and predictable. Burrus found that 93 percent of 1,000 companies he surveyed said their biggest problem had been predictable — they just weren't looking.
This isn't to say Mastercard isn't already pushing the envelope with regard to digital payments. It's tested ways to enable consumers to pay by blinking or waving jewelry at a terminal. And it's currently enabling anything from contactless payments through smartphones in retail stores and digital payments via fingerprints and selfie photos. Most recently, Mastercard struck a deal to process contactless payments via Fitbit smartwatches.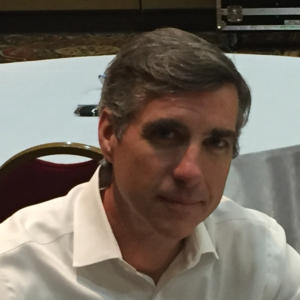 As CIO, McLaughlin helped lay the foundation for these initiatives and contextual commerce with a services-oriented architecture fueled by application programming interfaces (APIs), giving Mastercard the ability to easily create new services and plug into new devices as they became available. For example, what Mastercard does for merchants to hold credentials for cards on file it also does for Apple Pay as well as credentials for its own MasterPass digital payment service.
"What it will allow us to do is when I look at market opportunities that are out there, I ask how do I adapt what I already know how to do for that," McLaughlin says. "If we don't know what [a new device] is yet but we have the right services in place to enable it we know we've gotten it right."
The company is also shedding cubicle farms in favor of a more open "neighborhooding model," in which teams are co-located by projects rather than function (i.e. sales, marketing, IT, HR, etc.). Such collaborative workspaces and business processes foster agile software development, a necessary ingredient for company's conducting digital transformations. As a productivity play, McLaughlin is exploring how to use artificial intelligence (AI) and machine learning (ML) to automate traditionally manual business processes. "The source of productivity growth is people doing better work," McLaughlin says. "We're trying to eliminate toil to free up more resources for work."
Payment processors provide little value if they can't ensure a trusted transaction at lightning speed.
Mastercard is also deploying AI and ML to detect anomalies and thwart fraudsters trying to, for example, hack and drain ATMs. "We have fraud scoring systems constantly looking at transactions to update it and score the next transaction that's going in," McLaughlin says.
Similar "circuit breakers" operate in higher levels of the network, including in the Mastercard Digital Enablement Service (MDES). MDES enables any connected device to make and receive payments protected by tokens, or card numbers that mobile devices use in place of the card number printed on the plastic. MDES validates the transaction, maps the token back to the primary account number and forwards it to the issuer for authorization.
Technology leaders are perennially being tasked by their C-suite bosses to justify the costs of their efforts. To that end, McLaughlin is also embracing technology business management (TBM), essentially a philosophy of aligning IT costs with business value, to better understand how Mastercard is consuming IT resources. TBM has helped FedEx shave hundreds of millions of dollars from its IT budget, FedEx CIO Rob Carter told CIO.com.
Digital, mobile replacing plastic cards
While these projects pervade different parts of the organization, they're all part of McLaughlin's master plan to free Mastercard from the "tyranny of the physical world" — one predicated on payments via plastic cards. What has McLaughlin truly excited is the notion of any digital payment, whether trigger by humans or machines, in which each step generates a recordable data point.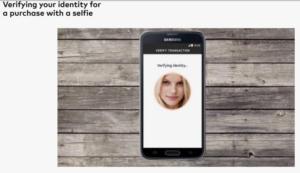 For example, if a plastic card fails to work at a payment terminal, Mastercard will never know. However, if the payment is contactless through a smartphone, wearable or some other connected device, Mastercard will know if a payment stalled, enabling it to analyze and determine why. Was it the payment terminal? The device? Maybe it was Mastercard's own network? And then it can take corrective action.
"As mobile becomes a sensor I can get purchase intent to when it actually happens, so in real-time I have a sensor at the edge of my network that I could never get in the physical plastic to terminal," McLaughlin says. It's the idea that everything on the edge of the network becomes a point of security but also a sensor for monitoring the quality of whether what's most important is really happening. That becomes incredibly compelling."
One thing McLaughlin has learned working in the payments sector for the past two decades — he founded Paytrust in 1998 — is that companies can't force consumers to change their behavior. He scoffs at the notion of "training people" to adopt emerging services, such as digital and mobile payments.
"How do you get people to use it? You don't," McLaughlin says. "It's up to consumers for when and how they switch their behavior. You just make sure that you have something that is better and they'll figure out when they want to use it and go from there."
Related articles