Replacing a CIO often proves challenging for even the most harmonious and well balanced technology organizations. But what happens when a marquee maker of marketing and creative software goes several months without a seasoned IT leader? It becomes rudderless. That's the situation Cynthia Stoddard encountered when she joined Adobe Systems in June 2016 — seven months after CIO Gerri Martin-Flickinger left for Starbucks.
"After Gerri left the purpose of IT drifted," Stoddard, who joined the software maker from storage vendor NetApp, tells CIO.com. "They felt like they had no purpose or mission. Different pieces had moved around by virtue of they're not having had a CIO for a long time."
CIOs who join new companies have one thing in common: They like to put their stamp on the organization, which often means making a lot of changes. But Stoddard didn't come to rip and replace IT using a cookie-cutter playbook. Rather, she interviewed key leaders and contributors at various parts of the IT organization, which includes roughly 1,000 employees globally, about what they thought about the department's role within the company. "I wanted to take off the blinders and figure out what could be if there were no constraints," Stoddard says.
With so many IT organizations mired in an "identity crisis," the first step in Stoddard's plan was creating an "identity for IT" that sought answers to key questions. Why does the department exist? What is its secret sauce? How should it treat employees?
Vinod Vishwan, who joined Stoddard from NetApp as senior director, head of business planning and operations for IT, recalls Stoddard held a meeting of about 25 IT staff on the basketball court on the sixth floor of Adobe's San Jose, Calif., headquarters. They asked questions about whether they thought the organization was operating as it should. Those who said yes stood at center court while those who disagreed went toward the end of the court. The results were plotted on a chart.
Embracing 'self-service IT'
The exercise revealed "stellar" gaps in the desired outcome of how IT should operate versus how it was running at the time, which Stoddard says validated what she'd discovered in her interviews with IT staffers. Stoddard told her staff that they needed to define the organization by imbuing IT with "cloud-like characteristics," essentially delivering IT on-demand. Building on the work of Martin-Flickinger, who had transformed Adobe's infrastructure into a hybrid cloud model, Stoddard is creating easy-to-use, self-service solutions, both for IT and the business at large.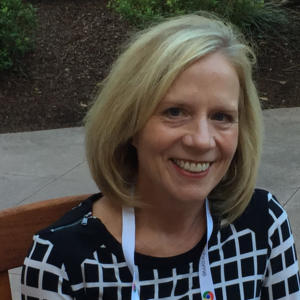 Part of this effort involves refining the workplace experience. Stoddard created an employee experience team focused on how internal IT should work, which essentially follows the consumerization trend enterprises realize they must follow to attract and retain talent. Technology, including anything from collaboration and productivity tools to laptops and mobile devices, is provisioned to employees based on their "personas," or roles within the company. For example, engineers are "builders," while employees such as Stoddard are described as "communicators."
"The old days of, 'Okay, here's your laptop and that's it,' are over," Stoddard says, adding that Adobe now provides or allows the tools that employees prefer to work with, including Macs or Windows computers and iPhones or Android devices. "People, especially the millennials, are expecting the consumer-type experience when they come to work," Stoddard says.
In December, Stoddard's crew launched Lab 82, named for the year the company was founded — 1982. There employees experiment with such things as what the office space of the future might look like. The lab includes a video conferencing system that offers a 360-degree view of the office space. As people move across the room, the system's software follows them. Such tools are useful for broadcasting meetings between, for example, Adobe's engineering teams in India and San Jose.
There are also tables shaped like guitar picks, ensuring that no one has a seat with a poor vantage point; unlike the classic square conference room tables, everyone sitting at them can see and be seen. The staff has created a heat map view of employees' adoption of the various tools, the better to ascertain which Adobe might deploy across the company.
The Hadoop Test Factory
Like most enterprises, data analytics has been an area of increased focus for Adobe, which is using several analytics solutions to boost business operations and sales. Hadoop, for example, is a crucial part of Adobe's effort to create a data-driven operating model by empowering the business with insights that enable them to be proactive rather than reactive to customer requirements and potential market opportunities. But its value was limited due to certain constraints.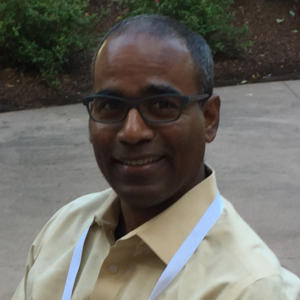 Shortly after joining Adobe Stoddard traveled to India to meet with members of the engineering team, which raised concerns about how long it took them to test and vet analytics jobs, for marketing campaigns, product usage and clickstream analytics.
Stoddard, in one of the earliest hints of her leadership style, asked them whether they could automate the process or create a self-service model. When Stoddard returned to India in December 2016, her staff demonstrated the Hadoop Test Factory, a testing framework that cuts test time by 90 percent. The velocity uptick is crucial for Adobe, simulating the validations necessary at each step of the data transformation and providing downstream alerts and visibility to test results.
More than a year into her tenure, Stoddard is pleased with Adobe's progress in delivering IT-as-a-service. More importantly, there are signs her staff has embraced as well. In a recent review meeting one of her executives demonstrated how his team might automate data center operations using cloud-like characteristics Stoddard has been evangelizing.
"People are really understanding how they can change what they do for our users and our customers but also get those different behaviors ingrained within the IT organization," Stoddard says. "In the past year we've really jelled and come together as an IT organization."