Congratulations! You recently landed a great new Fortune 500 CIO job, and today is your first day.
You know that talent will make you or break you, so you smile when your HR business partner stops by to give you a pile of documents, all of which will help you get to know your team. These include:
Org charts that tell you how many people you have, who reports to whom, and where they are located
A demographic report with information on how many people are about to retire and how few millennials you actually have
A list of your high-potential people (now you know who the recruiters are targeting…)
Turnover numbers that tell you how many of your team have quit or been fired (but not necessarily why they quit or were fired)
Nine box analyses of your leadership team that give you insight into their potential
Competency models that tell you what percentage of your staff "drives for results" or are "strong communicators"
A list of people you should meet on the global listening tour you have scheduled for later in the month
In short, you have a wealth of information about your team. But in a way, you have nothing. Despite all of that information, you still cannot answer some critical questions about your team, such as:
Do you have the talent that will allow you to execute on your vision?
Do you know who does what work where?
Is your team focused on the right problems?
Do your people truly understand their roles and how their work helps to execute your company's strategic plan?
Steve Trautman, author of Do You Have WHO It Takes? Managing Talent Risk in a High-Stakes Technical Workforce, has defined "talent risk management" as the process of assessing the capacity of your current team against the delivery demands of your three year strategic plan, and then taking action to reduce the gap.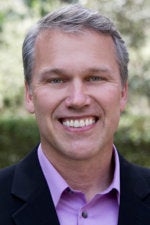 "When CIOs start a job, they get a list of the people who should know what's going on," says Trautman. "'Start by talking to Joe, he's got the metrics. [Or] you should talk to Mary; she can tell you about internal customer satisfaction.' Then they spend months conducting a forensic exercise to solve the mystery of how this organization came to be what it currently is."
Talent management's last mile
For Trautman, that forensic exercise is important, but it is time consuming and does little to manage talent risk.
"New CIOs typically start off by ensuring they have good leadership, co-locating people, reorganizing along business lines, holding town halls to sell the vision to the team, and doing their best to recruit new talent," he says. "But they stop at the last mile — the granular understanding of what people are actually doing at the job level — nor do they have the data to know that their managers have that granular level of understanding."
Trautman likens talent risk management to Google Earth, which allows you to zoom in from planet to continent to state, city, neighborhood, and then right to your front door. Most CIOs can get from strategy to org chart to teams, but that's where they stop.
"Talent risk data needs to zero in on the tasks that each technical worker is doing," he says. "Each click should bring you visibility to your technical workers by name with a clear description of what each of them do and how that work executes against your strategy."
Why CIOs fail at talent risk management
Why do CIOs, who certainly understand the importance of talent, often fail at talent risk management? Trautman says it is all about the "technical fog." What is this fog?
"It's the murky barrier between a CIO's high-level of knowledge about their teams and the actual work that the team is doing," he says. "The technical fog is hard to see through and makes it difficult to inventory, analyze, discuss and replicate the complex and specialized work that is actually done by skilled technical workers."
The technical fog can cause real damage. Companies lose top talent after an acquisition because no one is clear on who does what. A major project fails because two people are doing the same job, but no one is doing another. You have not identified your bench strength, so when a key worker leaves, you have a major delivery gap, and IT's credibility suffers.
How do you know when you've cleared the technical fog? Trautman suggests walking up to any front-line employee and asking them three litmus test questions:
How do you fit into the big picture?
What are your tasks?
How do you know you're doing the right work the right way?
If your employees, up and down the line, cannot answer these three questions, you have some talent risk on your hands.
Trautman's advice is to take the first step:
"Meet with a handful of employees at all levels, ask these three questions verbatim, and listen carefully to the answers," he says. "This is not academic exercise. You will learn something valuable. CIOs who ask these three questions are often amazed at how many concepts that are obvious to them have never made their way into the heads and hands of their employees. The degree of confusion you hear will help you uncover where your greatest talent risks lie."
If your employees can't answer these questions, what are they doing with their time? How are they prioritizing their work? What can you do to get them close to role clarity so that they move beyond firefighting to executing on your strategy?
"Managing talent risk isn't just about filling headcount," says Trautman. "It's ensuring that your team has the knowledge to do the right work so that the whole organization moves faster."
Org charts and nine boxes are not without value, but they tell only part of the story. As CIO, you manage data security risk, financial risk, and more. Add talent to your risk management mandate, and you will be that much closer to delivering on the promise of IT.
About Steve Trautman
Steve Trautman is principal and founder of The Steve Trautman Company, a talent risk management and knowledge transfer consulting business launched in 1995. He is the author of three books, the most recent of which — Do You Have WHO It Takes? — introduces new terminology and innovative concepts in the field of Talent Risk Management. Trautman graduated from Seattle Pacific University and is based in the Seattle area.