It wasn't long ago that IBM's 400,000 employees performed their duties on PCs with the company's commercial productivity and collaboration applications. Oh, how times have changed.
Today's IBMers dine both on the company's dogfood and popular third-party devices and software, including applications from Box and Slack and Apple iPhones and iPads. Credit IBM's new CIO Fletcher Previn, who rolled out Macs to employees prior to his promotion, with accelerating the company's march toward a more democratic, digital workplace.
Previn told CIO.com that IBM's philosophy is "informed by our experience in deploying Macs and things that we're all just observing and things we saw at companies like Apple." Previn doesn't believe that enterprise software needs to be complicated. Instead, IBM is "applying the same standards to internal IT tools as you would expect from your consumer life," he added.
Consumerization is the driving force behind "shadow IT," in which employees cast aside business devices for personal ones and log into unsanctioned cloud applications on the sly. But most CIOs have embraced the phenomenon by creating flexible workplace policies that allow employees to use the tools they prefer. CIOs recognize that nothing good will come of making employees, especially self-directed millennials, use technology they don't want to use.
Goodbye shadow IT, hello digital workplace
Previn, who was promoted from vice president of workplace-as-a-service after Jeff Smith left the company in May, knows this as well anyone. Under his former boss, Previn launched the Mac@IBM program, which now has roughly 110,000 of the popular Apple computers in circulation at the company. IBM engineers regularly tap into a smorgasbord of modern tools that includes GitHub, Slack, Jira, Puppet and an array of microservices and container tools to build software for employees and commercial business units.
[ Get an inside look at 10 real-world digital transformations at today's leading organizations, find out why companies struggle to cultivate digital strategies, and learn what digital transformation really means. | Get weekly insights by signing up for our CIO Leader newsletter. ]
"I don't have a formula for creativity," said Previn, who oversees a global staff of 15,000 workers. "But I do have a formula for no creativity and it looks like bogged down, turning things off and being prescriptive about the way work gets done."
Welcome to the era of the digital workplace, a strategy company's use to boost employee engagement and agility by consumerizing the work environment, according to research from Gartner, which is dedicating significant research to the trend.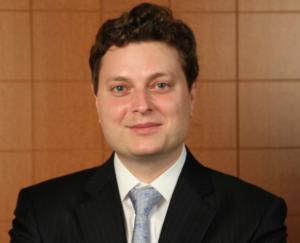 "Organizations in every industry face new pressures from competitors taking advantage of digital opportunities," Gartner analyst Carol Rozwell wrote in a January 2017 report. "An indispensable part of an organization's ability to survive and thrive in this environment is a digital workplace that attracts the best people and empowers them to perform at their level best."
Previn has also made some key changes, appointing a visual design and user experience lead to manage a group of people who vet, tweak and approve web and mobile applications for internal use. And IBM's engineers work in small, self-directed teams to build software in the agile methodology facilitated by Smith.
The governing rule? "It has to look like something from your consumer life," Previn said. At 43, Previn is no millennial, but the Generation X IT leader knows he must think like one to get the results, as well as the talent, IBM requires. Supporting the "millennial mindset" means giving people the right devices and services, including Macs, iPads and iPhones, and managing those devices in a way that enables self-service wherever possible.
"We're seeing that that pays a lot of dividends in terms of attracting the best people, impacting employee engagement, attrition, job performance and otherwise," Previn said.
Watson becoming an elementary part of IT
Previn's work comes as a corollary to the massive culture change IBM CEO Ginni Rometty has been working toward since taking the helm in 2012. IBM is beset by challengers on all sides, driven in large part by cloud computing. In July, the company reported a 4.7 percent drop in second quarter revenue, marking the 21st consecutive quarter decline in sales. But the company has scored some key cloud wins of late, inking American Airlines to a major contract.
IBM also holds a potential wild card in Watson, its cognitive computing effort. Previn said a big part of his mission includes integrating Watson artificial intelligence and machine learning technologies into all aspects of IBM's digital workflows. For example, he envisions employees using it to assist them with anything from medical benefit elections to smarter IT support, as well as contextual search. The work will extend to IBM's commercial businesses, where it will be used to enable smarter procurement, supply chain and global financing. "Over time there will be no part of the portfolio not impacted by cognitive computing," he said.
Don't expect Previn to embrace bimodal IT, an IT philosophy that balances moving fast and breaking things through innovation, on the one hand, with risk-averse, moderately-paced projects, on the other. He also doesn't believe in allotting a separate innovation lab where cool kids get to build new toys.
"Whether you're developing mobile apps or running our payroll systems innovation should be part of everybody's job. When you instantiate a formal innovation group it sends a signal that only some people are expected to bring innovation to their jobs," Previn said. "Instead, we encourage and expect all teams to innovate and hopefully that innovation in turn helps reduce the amount of time spent in block-and-tackle mode. So I think that's what keeps the bar being raised over time."
Related articles