In March of 2016, I interviewed Paul Bellack, vice president of global IT and CIO of Magna International, about his plans to develop and execute a centralized IT strategy for the aggressively decentralized global auto parts manufacturer. During that first discussion, Bellack said, "We are a $35 billion company, but we operate more like 300 $100 million companies with IT resources in every one." And he described the initial stages of the ambitious IT transformation, which centered on security, costs, and data.
It's been 18 months since that interview, so I decided to check in with Bellack about his progress and what he's learned about driving major counter-cultural transformation.
What was the driver for the IT transformation?
Paul Bellack: After 55 years of fierce decentralization, our executive committee and board became aware of some unintended and serious consequences for IT. Our transformation was designed to address three fundamental problems: security, scale and synergy. But we had to do that without altering our decentralized model, which is a bit of a magic trick, since decentralization is at the root of our culture.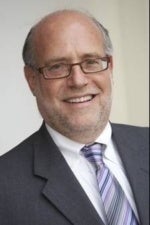 Now that we are two years into our centralized IT strategy, we have "meat and potatoes" enterprise security: standards, firewalls and some basic metrics for bots and intrusions. It's pretty routine, but it gets the job done. Our greatest security victory is that we were not impacted by the WannaCry virus. That's a huge accomplishment considering our enterprise security program was non-existent two years ago.
On scale, we have also made some real progress. Every division at Magna runs an ERP on the factory floor at the division level, so that's 317 different ERPs from over 20 ERP vendors. One approach of our scale objective was to select some common global hosting partners. Now that we have achieved some cost benefits through consolidating hosting, we are encouraging the divisions that are running older legacy ERPs to move to a more modern platform. From the economies we've delivered, we can develop a strong business case to do so.
As a completely decentralized company, we have not enjoyed much synergy over the years. Take payroll as an example. We have hundreds of payroll systems and scattered master data files. How many people actually work at Magna? No one really knows for sure because there is no single global file of record. Once we got the executive committee to agree that this lack of data is a problem, we were able to develop some tooling to develop a global employee master file. We worked with our HR community and built the files from fragments we uncovered here and there. It is early days, but now that we have a global single version of the truth, we can think about layering some HRIS on top of that foundation.
What is your advice to CIOs building shared services in a decentralized business?
1. Close is good enough: When you are driving for standards in a decentralized company, you are never going to get 100 percent of anything, so be delighted with 75 percent.
2. Endlessly communicate an overly simplified message: I have two slides. One slide states the problem: "We have certain problems because we are decentralized." The other shows how shared services will help solve our problem. I wrote those slides three years ago and have presented them more than 100 times. Now, everyone "gets it."
3. Quantify your vision: Before you start the transformation, imagine what post-transformation success will look like and be able to quantify it. Know how you are going to measure success.
4. Start with the background capabilities. In driving for standards, we've so far impacted only the routine commodity capabilities. (Do our decentralized divisions really need to run their own email?) We haven't touched anything that the P&L leaders use to compete.
Where are you now?
We have a global IT organization of 400 people, and our IT tower leaders understand the vision and are empowered to lead. We have basic enterprise security, a standard user facing platform for 55,000 PCs and 25,000 mobile devices, a single domain and email platform, and we are ready to move to Office 365. We have global deals on ERP licensing and hosting, and business-sponsored synergy projects for employee master file, procurement analytics, capital planning, and a big data initiative around ERP transactional data.
But perhaps most importantly, most people have stopped complaining about how fragmented and expensive IT is, and the discussion has now shifted to how we can use technology for business benefit.
About Paul Bellack
Paul Bellack is vice president of global IT (CIO) at Magna International; he joined the company in January 2015. Bellack was a previously executive director of IT Transformation, Performance Improvement for Ernst & Young, and has worked with IBM and Karabus Management. He received both a BaSc (in Industrial Engineering) and MBA from the University of Toronto.