Kendra Von Esh spent her entire career in the IT organization. She started out developing HR applications, then moved into project management, and then continued up the IT ladder until she landed the role of senior vice president and CIO for Veolia North America, a division of the $25 billion French-owned utility company.
When Veolia NA needed a new spend management solution, Von Esh decided to depart from a packaged ERP application and go with Coupa, a SaaS company.
"Veolia had a number of decentralized locations, which made it difficult for us to provide training," she says. "We needed a tool that had that an 'Amazon-like feel' for easy adoption, and I did not believe I would get that from the ERPs on the market."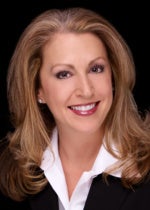 Soon after the successful Coupa implementation, Von Esh participated in a CIO panel about her experience deploying the SaaS tool, and she enjoyed the experience enough that when Coupa asked her to join the company full-time as an executive advisor, she accepted.
Making the leap to SaaS
"Coupa knew that there were still a large number of IT leaders who were not ready to make the leap to a SaaS model," says Von Esh. "My job was to create thought leadership around the benefit of SaaS products and to meet with CFOs, chief procurement officers, and CIOs to help them understand how a best-of-breed SaaS spend management tool can be a strategic extension of their ERP."
Having now been both a buyer and seller of SaaS solutions, Von Esh has a unique perspective on the market.
"In the SaaS space, a CIO's entire approach to evaluating a new vendor needs to change," she says.
CIOs, says Von Esh, still assess their vendors as though they are buying packaged on-premises software.
"They look at features and functions and then whittle those vendors down to the three; they participate in a dog and pony show, have the team rate the spreadsheet, and then pick the winner," she says.
But that approach will not work in the SaaS world.
"In the SaaS space, features and functionality are important, but unlike a COTS (commercial off-the-shelf) product, with SaaS you are outsourcing your security, innovation, uptime and your support," Von Esh says. "That kind of relationship requires a much different assessment than the old 'I'm going to buy the software, install it, support it all myself' approach."
Evaluating SaaS vendors: 4 questions to ask
Von Esh suggests CIOs go into a SaaS vendor evaluation with these questions in mind:
1. Is the product really SaaS?
Look under the covers and learn whether the solution is one platform developed on one code line or if it is a bunch of on-premises solutions that, while hosted in the cloud, are actually integrated behind the scenes with a user interface on top.
"There are a lot of tricks out there, with software providers presenting their product as one solution," says Von Esh. "But if the product is really a few solutions cobbled together, you will wind up spending a lot for simple upgrades and support."
2. How does the company innovate?
CIOs who have used only COTS solutions have most likely never received a call from their vendor asking for their thoughts on their product roadmap.
"SaaS providers can release updates so frequently that as a customer, you have a real opportunity to influence the product — but only if the vendor lets you," Von Esh says. "Get them to prove that they partner with their customers for innovation and ensure that you understand how you will be able to influence the direction of the product."
3. What are their processes for updates and support?
You need a clear understanding of how the vendor supports the product "because that's where the rubber meets the road," says Von Esh. How does the vendor manage ongoing updates? Do they have knowledgeable strategic people who can help you get to the next phase of your own strategy? Does the software company have the right people or partners who are going to help you longer term?
"When you purchase an enterprise SaaS, you need a partner to help you continually improve and leverage all of the new features that are coming out," Esh says. "Is this vendor up to that challenge?"
4. What is your access to the CEO?
Get as high as you can in the organization, and build those relationships.
"This way, when things are not going well, your executive-level partner will get service to fix the problem," says Von Esh. "And they will appreciate that when things are going great, you will act as a strong reference for them."
Von Esh says she still sees CIOs avoiding the executive-level relationship because they want to keep their distance during the evaluation project.
"But that will not work with a SaaS model when you are handing a huge chunk of your business over to some else," she says.
In the digital era, the fundamentals of businesses are changing, which means their processes must change as well. CIOs know this all too well; it is time that they point their change management lens inward and think through a new approach to the vendor selection process.
About Kendra Von Esh
Kendra Von Esh is a former Executive Strategic Advisor at Coupa Software. In this role, she parlayed her experience and active involvement in CIO communities and industry boards to connect organizations to quantifiable business results. She was previously senior vice president and CIO for Veolia North America. Von Esh holds a Bachelor of Science degree in Communications, Public Relations from Southern Illinois University.