Capital One last month unveiled a deal to use data warehouse software from Snowflake Computing to process anything from fraud alerts to credit reviews. That the credit card company, which showed its appetite for risk by migrating most of its computing workloads to Amazon Web Services, embraced a red-hot startup is hardly any surprise. But the company also uses Amazon Redshift, a competing data warehouse from AWS. The irony? Snowflake's software runs on AWS.
This Russian nesting doll model exemplifies the new cloud ecosystem, where it's increasingly common to see corporate customers consume SaaS applications that are hosted on a large platform such as AWS, Microsoft Azure or Google Cloud, says Forrester Research analyst Dave Bartoletti. AWS, in particular, seems to be writing the playbook for this model.
AWS has begun hosting software from a number of enterprise software luminaries, including Salesforce.com, Oracle, SAP, and Splunk, even as it's rolled out rival data management and analytics solutions. "AWS doesn't artificially limit [rivals running on its platform]," Bartoletti says. "The beauty … is that customers can try the best solution for the job."
[ Find out the 6 trends shaping IT cloud strategies today. | You can't succeed in the cloud without knowing the fundamentals of effective cloud management and the hidden cloud migrations gotchas to avoid. | Get the latest insights by signing up for our CIO daily newsletter. ]
Cloud ecosystem approach lifts all ships
The strategy is smart for a number of reasons, Bartoletti says. It simplifies the vendor management strategy for corporate customers who want to have their cake and eat it, too. CIOs are perennially looking for fewer throats to choke, yet they demand having more choices, the better to pick the best solution for the computing task. AWS satisfies that wish while generating revenue whether an enterprise elects to consume data management software from Oracle, SAP HANA or rival applications from its own portfolio, including Amazon RDS, Amazon Aurora or Amazon Redshift.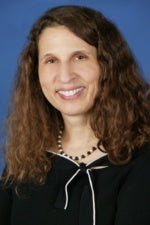 Regardless of whether a CIO chooses an Amazon tool on AWS or one run on AWS by a rival, Amazon gets its tentacles around more data, which it can use to refine existing or future products, tune its own platform performance, or recommend additional solutions, either from its own portfolio or a partner's suite. Vendors who host on AWS, meanwhile, get broader exposure thanks to AWS' ever-expanding data center footprint. This is what you'd call a win-win-win: Rival vendors get another sales route, AWS gets more data and customers get more choices. Bartoletti says the scenario is common.
This preference for choice led Capital One, which runs a sophisticated data network that supports millions of customers in AWS, to adopt Snowflake alongside Redshift and several other data management solutions.
"We are looking to find good solutions for our workloads that will help our organization get the best scalability and performance and secure systems," Linda Apsley, Capital One's vice president of data engineering, tells CIO.com. She credited AWS, where she worked from 2012 to 2014, for "democratizing access to software" by providing plug-ins that connect vendor partners to customers.
Wanted: private, secure, speedy data warehouse
Capital One is using Virtual Private Snowflake (VPS), a new solution designed for regulated industries such as financial services and healthcare. Most Snowflake products run on AWS multi-tenant cloud but VPS runs as a dedicated and managed instance of Snowflake within an AWS Virtual Private Cloud (VPC). The software, which encrypts all data at rest and in transit, supports PCI DSS and HIPAA regulations. Enterprises can scale VPS up and down automatically, and also scale unlimited concurrency thanks to Snowflake's multi-cluster architecture.
While Apsley says VPS' encryption and scalability are critical, she adds that Snowflake rapidly processes large, complex queries for vast data sets.
How fast and large? Consider the millions of data points about people Capital One must churn through to determine whether, say, a Capital One Venture card purchase raises a red flag, such as a marked shift in geographic distance from one day to the next, or even an unusually large or duplicate tip at a restaurant. Or imagine the myriad sources used to calculate how much credit to yield to a prospective customer applying for a new card. Snowflake works those out in one to two seconds, sometimes banging out queries pulling data from multiple data sets at a clip of three per second.
Much like Snowflake, Redshift processes large queries for Capital One. But Apsley, who arrived at Capital One after it had begun working with Snowflake, says the redundancy is strategic. The company set up its network to route queries to the best tool for the computing task at any time.
"We think it's going to make us better at fraud distinction, showing us pockets of fraud patterns to protect consumers, and approve consumers and credit risk faster," Apsley says.
Capital One also has a commercial interest in seeing Snowflake succeed. Following a beta test of Snowflake's technology, Capital One's venture capital arm invested $5 million in the company. Since its 2012 founding Snowflake has raised a total of $210 million in funding.
Related articles