In response to a blog post I wrote about how CIOs are driving operational change, Phil Fasano, who has served as CIO at AIG, Kaiser Permanente, Capital One, JP Morgan Chase, American Financial Group, and Deutsche Bank, sent me an email. He wrote:
"In most companies, CIOs should do more than 'drive' operational change. They should head both operations and technology and lead new strategies enabled by mobile, [artificial intelligence] and cloud [computing]. We are at the most significant and dramatic time of change across all industries since the industrial revolution. CIOs are the appropriate leaders of this change. It is now natural and critical for CIOs to transition to the COO role."
Phil elaborated on that statement in an interview he did with me.
What do you see as the CIO's role today?
The CIO is both an executive leader of the company and CEO of all of the technology the company develops, delivers and puts into its products. The CIO is a partner to the company CEO in developing a vision and a strategist for how that vision plays out in the market. The CIO has the same burden as every executive to deliver great capabilities to customers.
What skills do today's CIOs need to develop?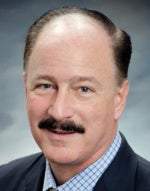 First and foremost, they must always be learning. There is not a CEO in the world who isn't always learning beyond their current business and looking for new perspectives on their market and services. CIOs need to adopt the same commitment to lifelong learning, despite their big operational responsibilities.
Today's CIOs need to do more than contribute to the CEO's vision; they need to make that vision their own and integrate it into their business partners' plans.
CIOs must also be exceptional leaders of people. When I was really young, I loved to write code. But I had to give it up. As I progressed in my career, I learned that my job was to inspire the people who work with me to do great things.
If the CIO needs to be in lock step with the CEO, why do so many CIOs report to CFOs?
As long as CIOs keep taking roles that report to the CFO, they accept not being at the executive table. Those CIOs have decided that they are not strategic, that their vision doesn't matter, and that they are there to play a tactical rather than strategic role. They view their colleagues as their customers.
In contrast, I view my colleagues as partners in service to our company's customers. I strongly believe that in most organizations, CIOs should report to the CEO and be active participants on the executive leadership team. Strategic CIOs help their organizations be more innovative and drive them toward leadership of their industries.
What are some challenges that today's CIOs are likely to encounter in their roles?
Most CIOs walk into situations with a great deal of technology debt and legacy thinking about technology — as in, "Our technology is good enough. Let's not spend any money on it." Add to that the fact that companies are under tremendous pressure to produce quarterly results, and CIOs have to balance short-term demands with long-terms investments. That's a huge balancing act that requires a good set of communication and negotiation skills. But you don't need to look further than Equifax to see that if you fail to keep your systems current, everyone can steal your stuff.
What is the future career path for these successful CIOs?
AI, cloud computing, Internet of Things and big data all require a different way of operating. As IT merges with operations, more and more CIOs will become COOs. While traditional COOs have considerable skills, they are not change agents and they do not know how to leverage technology for operational improvements. To gain efficiencies, they outsource or cut staff, but that is not good enough anymore. Today's technology presents the most powerful operational lever we have ever had. CIOs are in a much better position to run a company's operations.
What advice do you have for tomorrow's CIOs?
Continue your education. Enroll in an MBA program because you have so much to learn. And don't measure your success by promotions. Your best next job might be a lateral move that lets you understand a different part of your business. Business changes all the time, whether you want it to or not, and you will need to master something new on a constant basis.
About Phil Fasano
Phil Fasano is CEO at Bay Advisors, a strategic advisory firm through which he supports clients as a strategic advisor or in a board capacity. Previously, he was executive vice president/CIO for AIG and held the same role at Kaiser Permanente. Fasano received a B.S. in computer science from New York Institute of Technology and an MBA in finance from Long Island University. He currently is a board member with Virtual Rehab, a strategic advisor for Open Data Group, and board trustee with the New York Institute of Technology and the N.Y. Academy of Medicine.