Before becoming CIO of $48 billion Dow Chemical in August 2016, Melanie Kalmar completed some of the biggest IT initiatives the company had ever undertaken.
Earlier in her career, she led a group that built the company's global reporting structure. Later, she ran delivery of manufacturing and business information systems for Dow's joint venture with Saudi Arabia Oil Company (Saudi Aramco). More recently, Kalmar oversaw a massive global ERP transformation, as well as new initiatives in enhancing Dow's data analytics and mobility capabilities.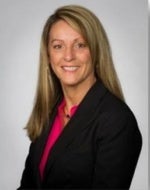 "I've been fortunate to lead a lot of major projects at the company," Kalmar said. "The breadth of experience gave me a solid foundational understanding of Dow's business. As a CIO, that gives me an advantage to understand how to apply capabilities—how to apply technology to the real business priorities."
All the while, an even bigger transformation was in motion. In December 2015, Midland, Mich.-based Dow announced two major transactions: The purchase of Dow Corning, and a mega-merger with DuPont, creating a new company, DowDuPont, that will eventually break up into three publicly-traded companies.
[ Get an inside look at 13 real-world digital transformations at today's leading organizations, find out why companies struggle to cultivate digital strategies, and learn what digital transformation really means. | Get weekly insights by signing up for our CIO Leader newsletter. ]
One of Dow's "secret weapons" in these major transactional activities, Kalmar said, is the company's Diamond Systems Solutions (DSS) team, which she chairs. This cross-functional group, which reports up to Dow's executive leadership team, runs the company's IT, data analytics and business processes, and is driving a broad digital transformation that will help chart the future of the spinoffs.
The rise of the DSS organization is also a key driver of Kalmar's promotion to CIO: She established the model during her leadership of the ERP program, and it now operates as something of a central nervous system for executing on Dow's complex and aggressive agenda.
Kalmar's remit also includes digital, cybersecurity, analytics, and facilities management, as well as her oversight of Dow's Services division, which sells services to Dow's joint-venture partners and affiliates. Those services range from managing payables and running IT platforms to supplying power to customers' sites. Kalmar earned those stripes by building critical relationships across Dow—and performing in high-stakes initiatives. And those efforts are paying dividends as she helps guide the historic company into its next chapter.
Dow's "Secret Weapon"
In June 2016, Dow spent $4.8 billion to take full control of Dow Corning from Corning, with which it had co-owned the silicone maker for 73 years. On August 31, 2017, Dow completed its $200 billion merger with DuPont, marking a new beginning for two of the nation's most enduring corporations.
Dow originally planned to break the combined company into three separate entities: a $51 billion materials science company, a $19 billion agriculture company, and a $13 billion specialty products company. But after pressure from activist investors, the company announced it would shift water purification, automotive systems and other businesses—worth a total of $8 billion in annual revenue—from the materials science unit to the specialty products unit.
Dow plans to complete the three-way split 18 months after the August 31 close of the DuPont merger.
As Kalmar entered the C-suite, she had to contend with what she calls a "dual horizon," juggling these merger integrations and the eventual divisions with driving further innovation at the company. "It's a very good challenge," Kalmar said. "It's what keeps me excited about the role and leading the company."
Kalmar said her work integrating ERP systems and creating a single system of record laid the foundation for both the integration activities as well as an overarching digital transformation. The projects also demonstrated her IT organization's ability to anticipate the needs of her business partners—and created a template for what would come. "With anything in IT, you've got to be a year or more ahead of your business needs to get those foundational components in place," Kalmar said.
Those initiatives paved the way for the cross-functional DSS organization. When Kalmar rose to the CIO role, she proposed maintaining DSS as a driver for integration and digital transformation. Company executives agreed, supporting its formalization and expansion across the company.
"We're actually growing (DSS), because our leadership sees our ability to deliver major projects and sees the success with those projects," she said. "We've brought more functional capability into the organization by working in partnership or working much closer with the other functions in Dow."
DSS often includes employees from IT, operations, supply chain, finance, procurement and other functions. DSS boasts about 2,200 employees, plus a base of 1,200 contractors that can respond to shifts in project demands.
Navigating the Dual Horizon
Kalmar said the foundational work in ERP, data and mobile are also driving the company's digital transformation, which is critical to ensuring the future success of the new Dow. "We can't stand still," Kalmar said. "Everything is moving fast. We want to be in a great position to compete in the marketplace after we spin."
Under the purview of DSS, Kalmar created a dual strategy to tackle integration and innovation One team, based in the Midland, Mich. headquarters, operates the integration and spinout activities, along with core solutions for compliance, maintenance, and other key areas.
The innovation team, based out of Dow's Digital Marketplace Center in Chicago, works on new digital initiatives aimed at improving customer engagement, and includes employees from IT, public affairs and commercial entities within Dow.
Kalmar is also bulking up a digital center in the Houston area, where the team focuses on developing digital capabilities to optimize site manufacturing.The Houston center houses employees from IT, operations, site logistics and process R&D.
These teams collaborate often; when one of the digital centers creates a new solution, it calls on the core DSS organization to implement and leverage it across multiple businesses or sites.
On the digital front, Kalmar said her top priorities are to build on and refine the existing foundation, and to stay nimble enough to take advantage of new technologies that can deliver business value.
"The overarching intent for much of the digital work is to break down silos within Dow to become more customer-centric. "That's a major shift for Dow," Kalmar said. "The need to become customer-centric has really challenged us to be more agile and interactive."
Kalmar and her teams are currently focused on enhancing mobile capabilities, shifting more workloads to the cloud, integrating analytics more deeply into day-to-day operations, and progressing investments in the Internet of Things.
"The sheer volume of technology options creates a new responsibility for me and my team," Kalmar said. "It's our job to ensure that we're making the right technology investments across the business—determining which ones will bring the biggest value from implementation, and also which ones will survive in the market."