Governing technology within a large enterprise requires getting the entire IT department to buy in to a cultural ideology, a singular way that work gets done in alignment with the corporate mission. It's a tough task Cathy Bessant, chief technology and operations officer of Bank of America (BofA), is undertaking as she shepherds 95,000 employees through a shift to faster software and service delivery. Bessant governs culture by tapping into what should be every IT leader's best friend: Data. Data, she says, sets her free.
"I have to set a culture, make sure it's understood, enforce it when necessary, be willing to make change around it when it's not and test the depth of people's understanding [of the culture]," said Bessant at the Forbes Next CIO Summit recently. "I have to be able to count on the 95,000th person to make the right call."
To take the pulse of her staff, Bessant conducts monthly Gallup-style polls to ensure she has alignment from her CIO lieutenants to her junior engineers. A top question Bessant has slated for her next poll asks employees whether they understand how BofA's global technology and operations makes its funding decisions. She hopes the answer will tell her where in the hierarchy understanding about technical funding might break down. "I can figure out where the culture isn't working," Bessant said.
Cultivating culture amid tech change
Knowing whether culture is working is an increasingly important chore for IT leaders today. Technology's role is gaining prominence across the enterprise, often requiring significant culture change. IT leaders are well positioned to oversee this cultural transformation because their role requires them to work with every level of an enterprise's business, wrote Gartner analysts in a September 2016 research note.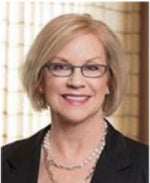 Bessant works closely with BofA's business leaders to ensure they are aware of certain technologies and how they work. For example, she says her business peers must understand the variables in virtualization choices, such as how the IT department stores data, because it impacts their cost base. Equally as important, Bessant requires her IT staff to be conversant about BofA's business, which helps them understand the implications of "everyday decisions we're making in a customer-focused way."
This kind of knowledge transfer isn't difficult to facilitate, Bessant says, but CIOs must know whether the intended alignment has been achieved. "Unvarnished truth about where it works and where it doesn't, and what skillsets do we have or don't, either in the business or my organization, that is the ballgame," Bessant says. "I don't believe that innovation exists in a vacuum." She adds that the days of technologists toiling away and creating magic from some black-box room and foisting it on employees to use are over.
Customer success hinges on agile shift
Increased focus on customer experience is a key driver for culture change. Consumers across all walks of life are changing the way they consume technology, forcing their favorite brands to come along for the ride. Heightened attention to BofA's customer experience is a big reason why Bessant is also leading her team through a transition to agile software development from the waterfall methodology.
Analysis of her staff revealed that developers were spending only 30 percent to 45 percent of their time building software, with the rest tied up in "well-intended bureaucracy" or simply testing software they'd built. By streamlining processes and automating testing, Bessant expects developers will eventually spend 75 percent to 80 percent of their time building software. That will enable BofA to train more sophisticated developers. By 2019, Bessant expects 80 percent of BofA's software will be created using agile practices. "That is a revolution both for us and the business," Bessant says.
But waterfall won't go away entirely for tasks such as ERP development. The company is currently upgrading its general ledger software, which spans 50 million lines of code, in waterfall, she says.
While upgrading legacy technologies remains important, Bessant is always scanning the horizon for emerging technologies. She employs a "crackerjack" team of 12 staffers who sniff out innovation, exploring, for example, opportunities to work with financial technology startups. Bessant holds them accountable for cultivating a portfolio that straddles the fine line between cutting-edge innovation and safe, consistent technology in accordance with BoFA's compliance policies. "If you're not on the cutting edge of what the marketplace is producing, you can't do your job at BofA," Bessant says.
Related IT leadership articles: