CIOs often have a hard time demonstrating the value of their IT investments to their business constituents. Technology is simply supposed to work and CIOs typically only hear about it when it doesn't. But in today's highly connected, fast-paced digital world, you don't want to hear about a technical issue; you want to anticipate it. For that, you need real-time monitoring.
Enterprise software systems today are highly complex, often comprising on-premises and cloud applications that support other applications that must extend to customers' computers and mobile devices. Thanks to these interdependencies, a failure in one application can cascade, triggering outages that impact customer experiences. Application performance monitoring (APM) helps IT departments spot and fix bugs before they become issues.
At career clothing retailer Carhartt, APM has not only done just that; it has also provided an unlikely source of business-IT bonding. For CIO John Hill, the ability to scan applications in real time has become a core tool in the company's digital transformation, he says, adding that software he installed to monitor Carhartt's ecommerce and other applications is helping him keep the business running, particularly during holiday-driven spikes in demand. "Both the business and IT could react to any performance degradation issues before customers are even aware of them," Hill says.
Performance is key in the digital era
Like every retailer, Carhartt faces an existential threat driven by Amazon.com, which is expected to capture 43.5 percent of e-commerce sales in the U.S., according to research from eMarketer. To remain competitive and grow in this challenging environment, the workwear maker is conducting a business transformation to, in Hill's words, "digitize the landscape of Carhartt."
Hill set the tone when he joined Carhartt in February 2016, establishing a plan to upgrade or replace business software by chunking application development into smaller projects, using both agile and kanban methodologies for more efficient software development. He implemented a new IBM WebSphere ecommerce platform, SAP ERP system and Salesforce.com CRM suite, which are collectively aimed at boosting direct-to-consumer sales, cultivating a loyalty program, and exploring ways to resell retail partners' products on Carhartt.com.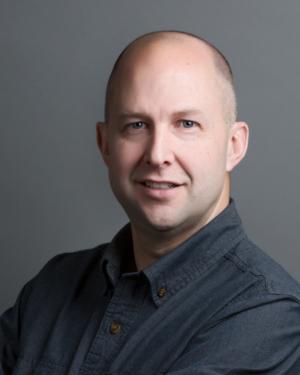 In the rush to build new digital capabilities, many companies fail to incorporate a way to gauge how the new tools are working, which can lead to reliability issues. Aware of this potential pitfall, Hill implemented APM software from Cisco-owned AppDynamics.
Carhartt IT staffers use AppDynamics to monitor each phase of the customer journey, including warehouse management and other logistics systems tied to the company's ecommerce platform, and Carhartt.com website performance. The tool helps IT avoid the kind of downtime that could invite complaints from the business. During Cyber Monday last year, Carhartt teams sensed performance was lagging and added more processing power before consumers or the business could notice. Previously, the business would notice the slowdown first and call Carhartt's help desk. "Now [IT] can see the trends before they become a problem," Hill says.
Business leaders meanwhile use AppDynamics to track metrics such as overall conversion rate and abandon rates at each part of the consumer journey, from the time they get to the homepage until the time they submit an order. Hill says the software has opened the eyes of Carhartt business leaders, whom he says have become addicted to watching activity in real time. "They could see transaction volume, average order volume, visitors per hour and the experience for the consumer in terms of performance," Hill says. It got "everybody viewing a consistent dashboard to see the business outcomes."
Carhartt is also leveraging AppDynamics to track the performance of its ERP ecosystem, including its warehouse management and warehouse control systems. "Our vision is to do application performance monitoring across the entire landscape," Hill says.
The visibility is crucial for a traditional retailer increasingly leaning on web and mobile sales as it competes with Williamson-Dickie, Duluth Trading and, of course Amazon.com, which resells clothing from many leading retailers. VF, which in August acquired Williamson-Dickie Analysts, estimates career apparel is a $30 billion-a-year industry.
To focus on Carhartt's digital capabilities, Hill is also outsourcing to IBM onerous tasks such as application maintenance and support, which aren't core competencies for a company prioritizing digital capabilities at a crisp space. "With our new initiatives, we don't have to have people working and up late at night," Hill says.
An innovation shopping list
Of these new initiatives, Hill has quite the punch list. Carhartt is rolling out a point of sale system that provides a "persistent cart" experience, enabling consumers to add items to a shopping cart on their phones or laptops and walk into a store to conclude their transactions there, for example.
Carhartt is also tapping data to visualize business opportunities. For example, geospatial mapping software helps Carhartt anticipate where it should invest to target hot pockets of consumers for its direct or retail channel sales. Carhartt is also exploring "endless aisle" technology to ensure it never runs out of apparel when consumers shop online or in its retail partners' stores, as well as 3-D modeling to see how its clothes will fit before it makes them.
Hill says he also plans to pilot cognitive services such as visual search, natural language search and bots, and will explore the implementation of a product information management application to syndicate content across Carhartt direct channels and those of its retail partners.
But internal innovation is just as important. Hill runs quarterly "Shark Tank" sessions to identify and demonstrate innovation opportunities. Six to eight IT teams develop submissions and spend one day implementing their solution. At the end of the day, each team demonstrates the prototype they have built, and one or two winners are picked.
"What this program has done is allow for the grassroots identification of emerging technology opportunities that would have otherwise not been identified in a traditional top-down portfolio situation," Hill told CIO.com in June.
Related digital transformation articles: