In this edition of CIO Quick Takes, four IT leaders reveal what they think vendors need to know about the CIO role and the buying process. Recent data trends have given this evergreen topic new life and urgency.
According to the 2017 State of the CIO Survey, 50 percent of CIOs say their time is primarily spent on "transformational" activities as opposed to merely "strategic" or "functional" tasks. This data point, which represents a five-point uptick over the 2016 survey results, is nothing less than a clarion call for vendors to evolve their focus, capabilities and approach to meet an evolving set of demands.
Technology budgets have been on the rise for the past five years, according to a CIO survey. At the same time, however, a joint CEC/IDC study reveals that only one in 10 IT leaders feel "highly satisfied" with the performance of their most strategic vendors. And only 46 percent of these buyers say their most strategic vendor partners regularly demonstrate roadmap alignment.
In short, there is more money out there, but also more complex demands and real opportunities for improved collaboration. The responses below provide actionable insights into how CIOs think as buyers and sellers alike look to the future.
Bill VanCuren, SVP & CIO, NCR Corporation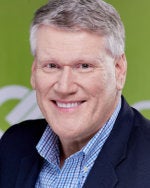 CIOs are not typically interested in adding another vendor to the authorized list of suppliers. In many cases, they may feel that list is already too long. However, solid IT vendors have the following in common:
Be a partner. Show value as another research and development resource to the CIO. Present opportunities to partner, including invitation to early product road mapping, product advisory boards, and industry discussion forums, to allow the CIO to apply unique knowledge of their business' IT needs to shape and influence vendor products and services.
Consider all decision makers. CIOs are interested in narrowing down their list of vendors to include strategic partners. Buying decisions are not typically unilateral, but instead consensus decisions facilitated by the CIO and including key business partners and customers. Often, a steering committee, which represents many cross-functional interests within the enterprise, is involved in vendor decisions. In a simple case, one business process owner and the CIO may make the decision together to adopt a new technology that solves business needs. Rarely is this decision solely at the CIO's discretion nor should it be.
Understand the market. Hybrid cloud complexities are no longer a "buy vs. build" binary decision, but instead involve collaborative designs and orchestration across many on-premise and cloud-based providers. This makes integration even more complex — and not always in-scope — for traditional system integrators.
Security is paramount. Security is always the top concern, and it is the most likely topic for the CIO to have board exposure, as it relates to risks and compliancy requirements. A solid security plan must be included in any discussion or proposal.
Andrew Santacroce, VP Technology Development, TMNA Services, LLC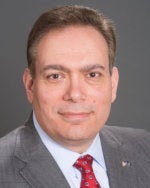 The best CIOs buy based on relationships and trust. IT vendors need to know that much like in other industries, today's successful CIOs buy based on relationships and trust. Don't get me wrong; the solution needs to be one that satisfies the requirements, but in today's world, there are likely multiple solutions to choose. With trust, built over time, and a strong relationship poised to last well beyond the current opportunity, pricing will get sorted and a mutually beneficial deal will be inked.
CIOs want partners, not vendors. Whether services, hardware or software, CIOs today are looking for a partner, not a vendor, to achieve their needs. Yes, "vendor" is a commonly used reference even today. However, those vendors who are fully invested in their customer's success, through good times and bad, begin to approach "partner" status. If a customer simply needs a generic widget and not anything more, maybe a "vendor" is good enough. CIOs more often need a "partner" who understands that widget's role in customer success, shares overall accountability and does not limit their efforts based only on previously agreed responsibilities.
Top CIOs operate as CEOs of a technology business and hold a key board role. Yesterday's CIOs were almost exclusively technology centric. They were the "top nerd in charge" and the person called upon to fix the projector or resolve a PC issue in the boardroom. The role evolved in past years into one where some CIOs have been part of the board, but not on par with the "real" board members like the CEO, COO and CFO. Top CIOs, however, function as full members of the board — contributing to all aspects of the business, not just those that are technology-centric.
With technology enabling change in many, if not most companies, technology itself is run as a business within the business, and the CIO is the CEO of that technology business. They must drive overall shareholder value, not just in operational efficiency, but in regular revenue contribution and enablement of long-term strategic growth.
Chuck Scharnagle, CIO, Mohegan Tribe of Indians of Connecticut
There are four things I believe vendors need to keep in mind when attempting to deal with myself or my colleagues. They include:
We don't make decisions in a vacuum — our managers/teams need to be involved.
Budgets are real, and we're constrained by them both for dollars and timing.
Their solutions need to solve real problems and not just be a "deal."
Service, quality and pricing are what we're looking at when judging a vendor.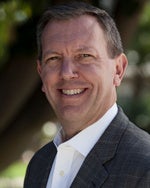 First, I try to involve my managers, as they want and need to be part of the decision process regarding who we bring in. I learned a long time ago that if I force the issue, buy-in is difficult for some and impossible for others. Don't go around my team — include us all.
Next, when we say budgets are "X," they usually are. If my budget cycle starts on October 1 and I have $300,000 for a project, then we have to figure out what can be accomplished with the $300,000. Don't try and move the needle for your own forecasting purposes.
Coming to me at the end of the month with a low price is great, but if I didn't need that service before, why do I need it now? I'm looking for value. The ability to purchase something we'll utilize at a great price is our goal, and if the opportunity presents itself, we'll do everything we can to make it happen.
Finally, when I look for someone to do business with, I'm looking for someone who can deliver a quality service or product at a fair price. As much as I enjoy playing a round of golf or having lunch, I need someone who really wants to understand what we need to be successful. And if we're successful and are a customer of yours, we should be helping your success, as well.
D. Darnell Smith, CIO, City of Raleigh, North Carolina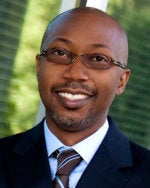 The City of Raleigh always considers our vendors our partners, so clear expectations and strong communications between our team and a vendor help ensure project success. And bear in mind that we take serving the public very seriously. That said, CIOs don't like to lie awake at night worried about the success of a project that we've contracted out. That's a great way to not be invited to do business with the city again!
I rely on my team to keep me up to speed on initiatives for which we are responsible. They, of course, don't share every detail with me, but I have a high level of trust in them. If they are not happy, I'm not happy.
Many of these projects can be high-profile, and snags can become very apparent to internal customers, as well as to the public. Many times, projects that we take on are not cut and dried, or we're working on replacing a legacy product and things can go wrong along the way. Patience and tenacity go far. We come to the table offering that to our vendors, too. There are no "one-size-fits-all-clients" solutions in the public sector sometimes. Work with my team as if you are working with me — and as if the public has an eye trained on your work.