Companies are facing a digital imperative to revamp business operations to better serve customers. To accommodate these shifts, CIOs are making sweeping organizational changes, adding key roles, reskilling employees, setting up innovation labs and experimenting with emerging technologies to meet strategic mandates issued by their CEOs and boards.
Social, mobile, analytics and cloud (SMAC) forms the primary digital fuel for most IT organizations. But CIOs who are eager to stay atop trends are also testing artificial intelligence, machine learning, internet of things and blockchain. Collectively, such technologies have the potential to help companies transform their business processes.
While CIOs know to avoid the trap of employing technology for technology's sake, the new tools must be harnessed as part of an "unbounded IT" operating model in which CIOs better align their IT departments with the business strategy, Deloitte says.
Here is how some CIOs have altered their IT operating models to drive change.
Vince Campisi, CIO, United Technologies Corp.
When Vince Campisi joined industrial manufacturer United Technologies Corp. as chief digital officer in June 2016 he found an archaic approach to IT and disjointed digital efforts. Different business departments were carving out their own approach to digital, while the IT organization was trying to figure out how to put its own digital stamp on UTC. Campisi spent the first 90 days of his role — which he regards as the period in which new leaders have the maximum amount of leverage opportunity — to take stock of and make changes to UTC's operating model.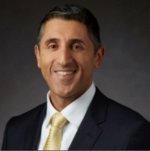 Campisi, now CIO and senior vice president of digital at UTC, discussed the changes during a panel discussion at the Forbes CIO Summit last month. He appointed a CDO for each of UTC's business units, including Otis, Pratt & Whitney, UTC Aerospace Systems and UTC Climate, Controls & Security. Campisi also expanded the purview of IT, whose remit had historically been infrastructure, enterprise software and cybersecurity, to include critical skills such as product management, user experience, data science and software development, where "people who live in a command line are now welcome again."
"We wanted to harness the capacity, resources, and financial allocation to what we do for IT, but also use it as a vehicle to finance our ability to create offense," Campisi says. If the CIO role includes playing defense by blocking intruders and supporting (and sometimes saving) the business, the CDO structure brings more of an offensive mindset to UTC, allowing it to identify new business opportunities, using software and data.
Campisi's new IT operating model comprises what he calls a "three-layer cake" that includes: a new commercial architecture focused on generating data insights about how UTC customers' businesses are performing; a new technological architecture that includes several cloud services; and a new operating architecture, which required significant culture change intended to help UTC identify and seize new opportunities. The latter includes an emphasis on agile development to build minimally viable products. Campisi is happy with the results thus far, though a lot of work remains.
Kathy McElligott, CIO, McKesson
At McKesson, CIO Kathy McElligott's key remit from CEO John Hammergren has been to facilitate faster decision-making. The distributor of medical supplies and pharmaceuticals sought this agility not only to bolster productivity but to deliver greater value to its pharmaceuticals customers by helping them get their drugs to market faster. When McElligott joined McKesson in July 2015, technology, which was once concentrated in IT, had permeated throughout the business. The 185-year-old company needed a new IT operating model.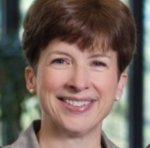 McElligott is leveraging data analytics to gain operational and customer insights, as well as robotic process automation, machine learning and other tools to drive efficiency, productivity and customer value. McElligott develops some of these technologies internally and acquires tools when and where it makes sense. "We can't get to where we need to by ourselves," she said, speaking alongside Campisi on the Forbes CIO Summit panel.
"The whole operating model is enabled by technology," McElligott said. "The challenge is: How do we bring our employee population along with the speed of the tech change?"
A big part of that includes training up veteran employees and new talent to use technologies intended to help the business execute better. McElligott solicited help from consultants to run workshops on data analytics, data science and cybersecurity.
McElligott also fostered a "free-agent program" that allows employees to acquire new skills. In this cross-training system, network engineers rotate to the cybersecurity team to get more experience.
Ted Colbert, CIO, Boeing
Orchestrating technologies to empower the business is the key to the CIO role, said Boeing CIO Ted Colbert upon accepting an award for developing a "digital flight deck" predicated on analytics at the Forbes CIO Summit last month.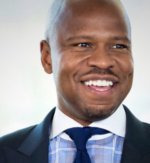 "You have to weave it all together and make sure you're engaged both in the long-cycle work and the short-cycle work and everything in between," Colbert said.
For Colbert, work such as ERP overhauls represent long-cycle work, while "pathfinders" such as user interface changes to shave time and effort off engineer workflows are mid-range projects.
As part of his strategy, Colbert encourages hackathons where programmers test new ideas for potential future application to the business. "We've generated thousands of ideas, showing senior leaders that there is an appetite for change," Colbert said.
Jim Swanson, CIO, Monsanto
When Jim Swanson arrived at seed company Monsanto four years ago he saw "pockets of amazing digital data science technology" but no formal structure with which to harness it. He hosted hackathons, such as on a tool to improve data around seed returns, to make some of these innovations more transparent to the business. "Then we looked at how to scale that and we decided we had to pivot the organization pretty aggressively," Swanson says.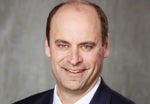 With big data analytics playing an increasingly prevalent role in agriculture — an industry not known for technological change since its Industrial Age transformation — Swanson created a global product and engineering team overseeing platforms for data and analytics, operations and labs, customers, finance, and workforce. Atop these platforms, Monsanto creates software product roadmaps and offers digital agronomic advice services. Swanson says it's fair to view Monsanto's IT department as a software development company. "We had to reorganize to be able to offer all of that," Swanson says.
Instituting that new digital operating model has given Monsanto a foundation on which to tackle machine learning projects, Swanson says. In one scenario machine learning algorithms analyze plant genotypes and phenotypes to determine whether they have good leaf and root structure, suggesting they could produce a better harvest. Monsanto also uses machine learning to analyze plant and leave structures for diseases. "For us, that's really important because then we can provide a diagnosis and treatment," Swanson says.
Yousuf Khan, CIO, Pure Storage
While most CIOs long to build deep benches in a tech talent-strapped world, Pure Storage CIO Yousuf Khan believes he can keep the flash storage outfit running lean thanks to cloud software and automation. Only about 30 workers provide IT for 1,700 employees. Khan runs the business largely on applications from Salesforce.com, Workday, NetSuite and Marketo. He's also operating a data warehouse and other infrastructure based on Pure's own technology.
Rather than hire software programmers — a hard task in the competitive Silicon Valley — Khan works with venture capitalists to learn about software startups that automate IT operations. For instance, he is exploring how employees might create and resolve help desk tickets using chatbots in Slack. Automation will enable his small team to focus on data analytics to bolster the business. "CIOs are business enablers more than ever before," Khan says.
Khan is also prioritizing cybersecurity, mulling how to defend against social engineering risks, such as phishing threats, an attack vector he says was hardly an issue as recently as two years ago. Part of his challenge is determining which of the many hundreds of tools available will best help him protect Pure. But he also needs cyber staff that can work with the tools to identify and neutralize threats, a tall task at a time when cyber talent remains scarce. Khan is offering to train up IT staff to more sophisticated cyber roles, including new certifications.
"The people are not there," Khan says. "The challenges that CIOs have includes building out security thinking within your organization and using that to build out that team. Security is one of those areas where every CIO wants to build up their skill set."
Kevin Murray, CIO, Cincinnati Bell
Upgrading IT for a telecommunications carrier, particularly one running legacy ordering, billing and provisioning systems is no easy chore. Yet that's exactly what Cincinnati Bell CIO Kevin Murray has been focused on in recent years.
As part of a software modernization strategy to help the company work better with its partners and customers, Cincinnati Bell has been replacing or augmenting custom software with cloud applications from Salesforce.com, TOA, Callidus, Microsoft and Xactly, among others.
Last July, the company moved roughly 1,100 employees in its professional services organization onto FinancialForce, an ERP product hosted on and feeding data to Salesforce.com. The migration from custom software to FinancialForce took about four months, a much shorter timeframe than the roughly 12 to 24 months it typically takes to move to on-premises ERP solutions. Cincinnati Bell also benefits from periodic upgrades and the software's ease of use from smartphones.
"It's a lot faster to implement," Murray says. "We've essentially said SaaS is our preferred path."